5 Ways Technology Can Significantly Improve a Small Business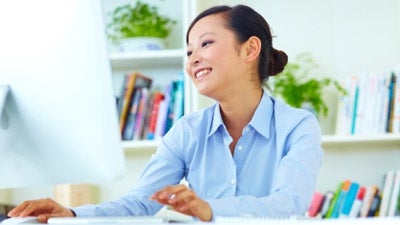 Technology is found everywhere these days. From the classroom to the grocery store to the office building, some forms of technology exist in almost all facets of our world. 1800Accountant points out a few simple ways in which technology can vastly improve a small business and the tasks that are necessary to successfully run it:
1) Convenience of Using Technology
As with anything else, technology can make running a small business more convenient for everyone involved. From
handy calendar smartphone apps
to GPS devices for traveling, you'll always feel connected to the world around you and, more importantly, the day-to-day obligations on your schedule. There are also tons of options on
business communication
, including phone, texting, e-mail, and other methods to conveniently communicate with employees or clients. These options are particularly advantageous to home-based business owners who work remotely. Technology can reduce the number of hours spent working with a business by improving convenience. With this extra time, you can put more energy into making your company even more prosperous.
2) Conducting Business Online
Technology allows for small business owners to easily create and maintain an online presence for their companies. From
having a website
to using
social media outlets
, the Internet is a tremendous platform for individuals in all fields. You can sell products or services online as well, allowing you to increase your profits or maintain a strictly web-based venture. Before the Internet, small business owners had to find other ways to operate, many of which had to have a physical location for a business. Online shoppers enjoy the convenience of having items shipped to their doorsteps, so it could bring you a larger and more diverse base of customers.
3) Marketing & Advertising with Technology
In terms of spreading the word about your small business, technology is your friend. Consider the huge amount of online advertising opportunities out there. With so many people crawling the web these days on various devices, it's a no-brainer to utilize some kinds of
Internet marketing
, much of which is free or inexpensive to utilize. Look into some of the more traditional methods that have been improved by technological advancements, such as digital signs with which you have more control over what information is displayed.
4) Networking Opportunities
Are you looking to expand your business by bringing on employees, contractors, or partners? Do you simply want to find like-minded small business owners to share ideas with? Technology makes it quite simple to network with other professionals in your industry. Networking helps open doors to opportunities for you and your business to grow. From social media to more specific small business-oriented websites, there are plenty of online methods for this. It's also easy to post job ads if you want to hire employees.
5) Simplifying Business Tax & Accounting Responsibilities
Thanks to the wonderful world of technology, business tax and accounting-related duties are a whole lot easier to handle these days. You can easily track all of your business expenses, deductions, payroll, and bookkeeping data electronically, and much of this information can be accessed from anywhere via mobile technology. Business taxes can be more difficult to understand, but having technological tools on your side can simplify this process.
Published: November 22, 2013
1852 Views