Too often startups launch with a powerful idea or innovative product but have a limited growth plan or clear exit strategy. The following includes five things you'll need to keep in mind as your business grows.
Third-Party Contracts and Litigation Planning
Eventually, you may choose to keep marketing, or IT or other departments in-house, but early on you will most likely contract with a third party for these services. Or perhaps your company offers the service. Whether you are the contractee or the contractor, it is essential that all parties understand agreement terms. Hiring a professional with a law degree analyze contracts and litigation can save your company future expenses as you grow and expand.
Develop a Well-Informed Regional Growth Plan
If your startup provides a service, it is important to fully understand and adhere to the regulatory laws of various service areas. Be sure to spend enough time on developing a well thought out growth plan.
An Exit Strategy
Aside from the law, there are financials to consider. If you received money from investors, then it is important to plan how you will pay them back within five to seven years. Have a plan in place for a number of scenarios including: liquidation, merger and acquisition, sale to an interested party or a strategy for going public.
A Core Mission
The annals of business history cough up a number of companies that failed to maintain connection with their core identity and, as a result, lost core customers. It's important to take a good look at this aspect, and not be afraid to make changes to it when needed. Sticking to the core mission can help your business stay focused and accommodate future growth.
User Experience Professionals
User attitudes change over time, sometimes because of your own product's influence. For instance, when Apple introduced its original products, it had to educate consumers on what to expect from new technology. Now users have high expectations. Today, Apple products are capable of disappointing the very people the company used to educate. As your startup grows, be prepared to learn from your customers.
Overall, it is much better to start with a core mission, legal counsel, user experience, and an exit strategy in place than it is to through something together during a crisis.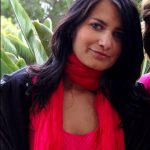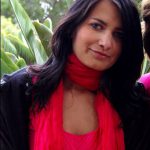 Author: Anita Ginsburg is a freelance writer from Denver, CO. She enjoys writing for business institutions like Champlain College, which offers an online master's in law.