Why Automating Your Social Media Needs Matters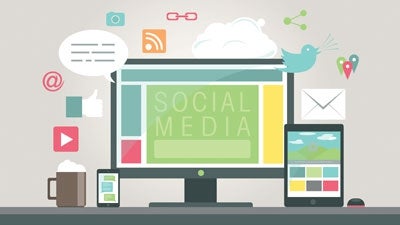 Social media is one of the most effective marketing channels that are available today. It enables you to make your brand visible to potentially millions of people and establish closer relationships with your target consumers. However, promoting your small business on social media is not an easy task, because it requires you to invest a lot of time and effort. One thing you can do to make your social media efforts easier is to use a social media automation tool. Here is a look at some of the most widely used social media automation tools.
If you want to get the best results from your social media efforts, you need to spend substantial time and effort sharing content, interacting with your followers and monitoring customer behavior on a regular basis. If you are too busy to manage your social media activities, you can hire someone to do it for you. However, this can cost you a considerable amount of money. By automating your social media needs, you can make your social media activities significantly easier, more efficient and more cost-effective, as well as minimize the risk of human error.
Popular Social Media Automation Tools
PostPlanner
PostPlanner is an independent application that enables you to automatically post selected content on your Facebook page according to a predetermined schedule. Your posts can be targeted based on age group, gender or level of education. Additionally, you can identify and view the latest articles, tweets and blog posts from Facebook, Twitter or other websites in PostPlanner and add them to your queue, as well as crowdsource content from other PostPlanner users. This social media automation tool also allows you to search a database of thousands of updates to find ideas for updating your status and view analytics to find out the percentage of people who clicked on your posts, liked them or commented on them. According to an article entitled "
3 Great Tools to Automate Your Social Media Needs
," PostPlanner comes in three paid versions, namely, Guru, Master and Agency, as well as a free trial.
Zapier
Zapier is a social media tool that can help you automate activities between online services. For instance, when you upload a new video to YouTube, Zapier will automatically tweet about it. Presently, this tool works with more than 200 online services, with more services being added regularly. It also lets you customize the actions that will be triggered by the initial activities.
Dlvr.it
When you need to share a new blog post on social media websites, you can use Dlvr.it to make the task easier and less time-consuming. With this tool, you can automatically share new posts on Facebook, Twitter, Google+, Tumblr, Delicious and other social media websites. Hashtags will be automatically added to the content you post. Dlvr.it also provides excellent analytics to enable you to determine the effectiveness of your social media efforts.
Presently, there are many tools that you can use to automate your social media needs. These tools can help you save time and effort, and take your small business social media campaigns to a whole new level of success.
Author: John McMalcolm is a freelance writer who writes on a wide range of subjects, from social media marketing to Cloud computing.
Published: January 2, 2015
2005 Views