What is Content Curation and Why Do You Need It?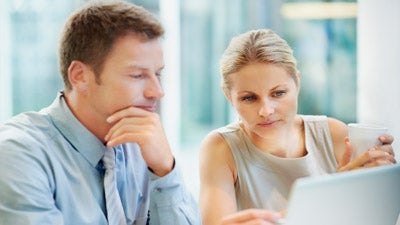 Content curation is a digital marketing strategy that is becoming increasingly popular with small businesses. Adopted by a number of websites and blogs, it is a simple but effective way that your business can improve both its social outreach and its online presence. It can also help strengthen your relationships with other sites within your niche—an enormous benefit to businesses aspiring to get in with the big names.
But what is content curation, and how exactly does it help?
What Is Content Curation?
Content curation is essentially the act of creating a blog or website post for your company that compiles a number of related articles. For instance, instead of writing your own unique post about a subject, you will find a number of related articles published by other sites around the web. The writer will then organize the links to this content in a roundup-style post along with a brief, unique blurb about each one. A good example of this is
Vizion Interactive's link roundup
for internet marketing articles.
It is a delightfully simple technique: the whole process of researching and writing should take no more than an hour and can help your small business reap a number of very valuable rewards.
How Will It Help My Company's Social Media Presence?
Your curated content may include a link to an article written by a website with a large following of potential customers that your company wishes to target. If so, you should inform the site about your post on social media by tagging or mentioning them. There is a strong chance the company will share your own post in return thereby driving a number of their customers to your business. For instance, a small fashion business that shares something from the
ASOS
blog may get their article retweeted by the retail giant and acquire some of its users as customers.
How Does It Help Relationships with Other Businesses?
Relationships with other businesses are important for any young company. It can not only provide useful corporate connections but create a helpful foundation for content marketers looking for good, high-authority websites to place guest posts on. Sharing an article written by a website that you are considering targeting will give them more of an incentive to work with you. They may even return the favor and link to your work in the future, a great help for both your search engine rankings and your incoming traffic.
What Do I Need To Know Before I Start?
There are a few small Search Engine Optimization rules to abide by if you decide to adopt content curation for your own website or blog. One cannot overstate, for example, the importance of not just listing a bunch of links but having unique content surrounding them. It keeps your content lengthy—Google has recently started punishing sites with short content—and fresh. Furthermore, pay attention to the kinds of sources you are gathering links from to make sure they are high quality sites. Links to low quality ones are likely to harm your own search engine rankings.
There are also a few websites that are worth bookmarking as they will help you curate content faster and more efficiently such as
Storify
,
Bundlepost
and
ContentGems
.
Author: Daniel Sarath is a UK based writer whose work has appeared on Tech Cocktail, Yahoo and LifeHack. He writes about everything from telecoms and entertainment to social media and technology. Follow him on Twitter at @danielsarath.
Published: November 25, 2014
2998 Views