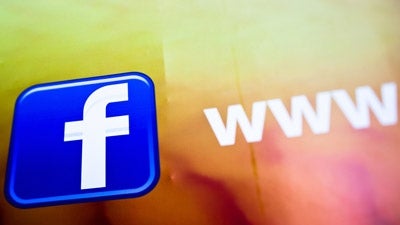 You may have heard the announcement that in June 2013, Facebook instituted hashtag functionality into their site. Businesses have used hashtags ever since the concept came about on Twitter. The reason businesses love hashtags is that not only do they inspire interaction and generate buzz amongst followers but they are searchable and easily measurable. Essentially, hashtags can be a powerful marketing tool for whoever takes the time to create the newest #. Before you start using hashtags for your small business, here are a few things to keep in mind:
Why do people use hashtags?
Understanding the psychology behind the hashtag is the initial step to successfully utilizing them on social media. People use hashtags to categorize their tweets but also as a means expressing their interests and emotions. Unsurprisingly, some of the most popular hashtags reference current events but there are countless other examples of hashtags that have caught on during a promotional campaign. People use hashtags either because they want to or because someone has given them a reason to. Give your followers incentive to repost your hashtag, and they will respond with enthusiasm.
Read more on hashtag aggregators
What kind of message do I send in a hashtag?
Any message sent in a hashtag should be well-crafted but that doesn't mean it has to be formal. Successful hashtag campaigns can be either directly or indirectly related to the overall mission of the business. For example, Domino's Pizza sent out a tweet with a picture of their pizza and the hashtag #DateNight, designed to inspire its followers to enjoy their pizza without directly referencing the pizza in the hashtag. Another Domino's hashtag, #PanPizza, is a more direct reference to the pizza they sell and intends to inspire the purchase of a specific type of pizza from Domino's. There is no secret to formulating a hashtag, so it's best try several tactics to determine what your followers engage with.
How do I coordinate hashtags between separate Twitter and Facebook accounts?
Marketing across several social media sites becomes slightly more complicated when there are two platforms for posting hashtags. As a general rule, hashtags should be promoted through a unified strategy across channels. If you start using a hashtag in your tweets, post that same hashtag to your Facebook page.
How do I promote my hashtags?
Promoting your hashtags is no exact science, but in general, posting the same hashtag repeatedly is a good way to generate buzz and encourage more people to engage with your business on social media. But don't forget that hashtags can inspire interaction outside of social media as well. Try posting a hashtag to your newest advertisement, whether as publicly as on a billboard or more privately on the front page of your web site. Give people an excuse to connect with your business on social media, and they will give you the chance to achieve viral status with your hashtags.
Published: July 3, 2013
2246 Views