Video marketing is an expensive investment. If you want a video to attract tons of views, shares, likes and comments, you'll have to make it perfect. Thanks to social media, however, video marketing can bring a good return on investment. Even Facebook live streaming, which doesn't require an enormous budget, is viewed as a nice opportunity for video marketing.
With a minimal investment in recording equipment, you can start streaming HD videos on Facebook. The audience will see them from any device without compatibility or freezing issues. They won't wait for the video to load and they will comment in real time. Add this to the fact that over a billion of people access Facebook on a daily basis, and you have the recipe for successful marketing.
What does this mean to a content marketer? How can you implement Facebook live streaming into your practices? Read on; we have the information you need.
Why Should an Entrepreneur Consider Facebook Live Streaming?
Live streams are becoming more popular by the day. They cause the feeling of urgency. You have to watch it right now, so you'll be informed on time. Plus, these streams are more personal than edited videos, especially if you engage the audience through comments and you show you're considering them throughout the video.
If you use this feature well, it will lead to many conversions. You'll show the personality of the brand you're promoting, so people will relate to it more.
Now, let's get onto the actual tips.
First Thing's First: Preparing for Live Stream
When you're streaming a live video, many things can go wrong. Before we get any further, let's clarify the points of preparation:
Don't make it too long!
There's a time limit for live broadcasts; they can last up to four hours. That doesn't mean you should use all that time. People would rather watch a movie than spend 4 hours with a Facebook live video. Aim for up to an hour. Make this time as interesting as possible for the viewers.
Plan how to deal with trolls
We all know we're not supposed to feed the trolls, but there's something in them that causes frustration and an irresistible need to comment. The more attention we give them, the stronger they become. Remember: trolling is fun for the trolls and the people who like seeing such crazy situations on Facebook. You'll need a troll policy. Make sure someone is monitoring the comments and blocking the trolls with the speed of light.
Make sure the equipment works
Is the connection okay? Is the voice quality okay? Make sure you're presenting high-quality video content and your equipment is reliable enough to produce the quality you aim for.
Make sure people will watch it
You're an entrepreneur, so you need to do what you do best: promote the live streaming through content before it happens. The stream will appear on top of the news feeds of your followers, but that doesn't mean you should completely rely on this fact. You want to make people excited about this streaming, and you want them to log in right on time to watch it. Don't forget to add a description to the live stream, so even the accidental viewers will know what it's about.
How to Stream a Facebook Live Video
When you're trying to update the Facebook status, you'll notice a "Live Video" option. Click on it. That's how easy it is.
Oh wait, it's not that easy. However, we already told you about all preparations you have to make. If you're ready for the streaming, it's easy. You'll see a red icon in the top left corner of the screen, and you'll know you're live. You'll be able to see how many people are watching the video.
The finished stream will be available on your profile, so people will be able to watch it later. Don't forget to add a description.
Things to Consider When Streaming a Live Video
Here are few extra tips that will help you create an engaging live video:
Have a plot! Always know what you're going to say and how you're going to act.
Don't go for a long opening scene. The attention span of Facebook users is not too long. They give you a chance of few seconds to show them what the video is about and get their attention. If you don't do that, they will start scrolling down their feeds.
Answer the questions of the viewers. Let's say you're promoting a new product. People will have tons of questions about it. No matter how much you try to plan the frequently asked questions, they will still think of something different to ask. The live video streaming is a nice opportunity to engage the audience in real time. Don't waste it!
Since the live streaming appears as a video on your profile once it's finished, you can treat it as a video. In other words, you can change the settings and edit it. Since you have a chance to make it more professional, why would you waste it?
Once you edit the video, feature it on your YouTube channel and Google+ account. You can attract an even larger audience there. Plus, you'll make it easier for people to find it a long time after the streaming ends.
As an entrepreneur, you'll keep testing all new trends that appear. Currently, Facebook video streaming is one of the most popular ways to connect with a huge audience. It keeps the attention of the viewers. Hopefully, the tips above will help you include this technique in your practices.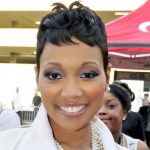 Author: Joan Selby is a content marketer at SuperiorPapers and a blogger; a graduate of California Institute of the Arts and a fancy-shoe lover; a writer by day and reader by night, giving a creative touch to everything. Find her on Twitter and Facebook