Social media is one of the most popular marketing channels existing today. Yet, some business and organization leaders have questioned how effective it is in reaching their marketing objectives. Is it worth the financial and human resources investment?
The newly released 2019 Social Media Marketing Industry Report from Social Media Examiner provides us with some insight on social media usage and behavior. The study surveyed more than 4,800 marketers with the goal of understanding how they're using social media to grow and promote their businesses.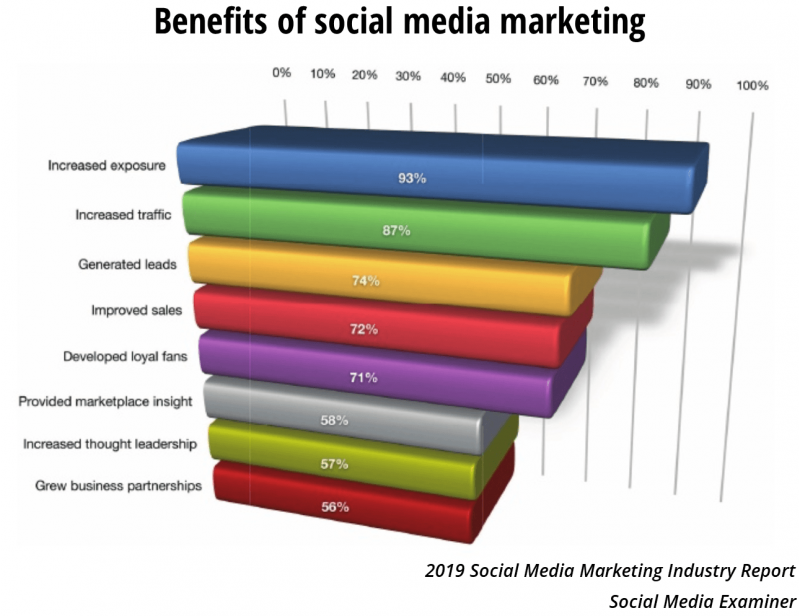 Increased exposure and traffic are the top social media marketing benefits for the past five years. Increased exposure grew to 93% from 87% in 2018 and increased traffic improved to 87% from 78% last year.
The next two important increases:
Generated leads increased to 74% from 64%.
Improved sales rose to 72% from 53%.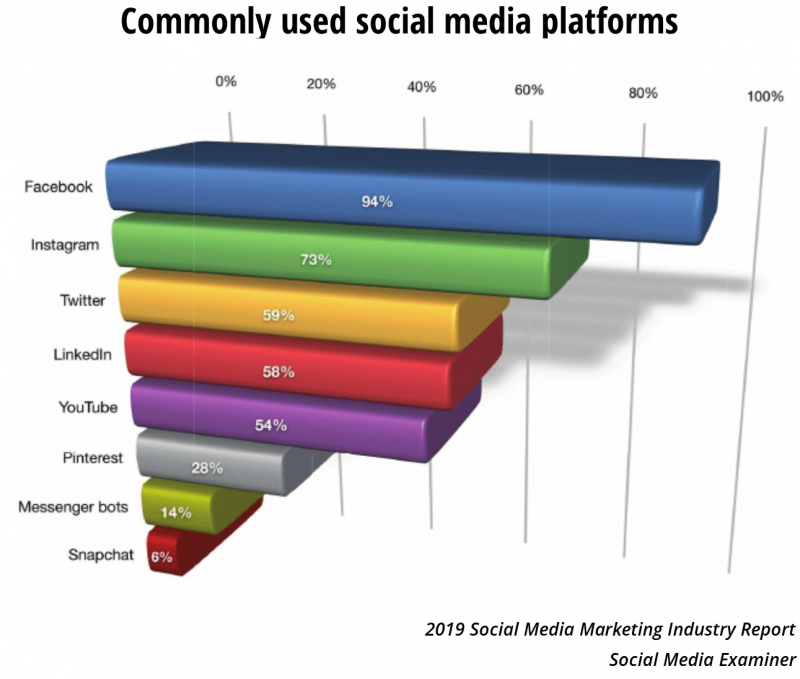 Even though Facebook and Instagram are the top two platforms used by marketers, it's worth noting that Instagram grew from 66% to 73% and Twitter fell from 62% to 59%.
Facebook is number one for both B2C and B2B marketers, however, the number two spot for B2C is Instagram at 78% while B2B is LinkedIn at 80%.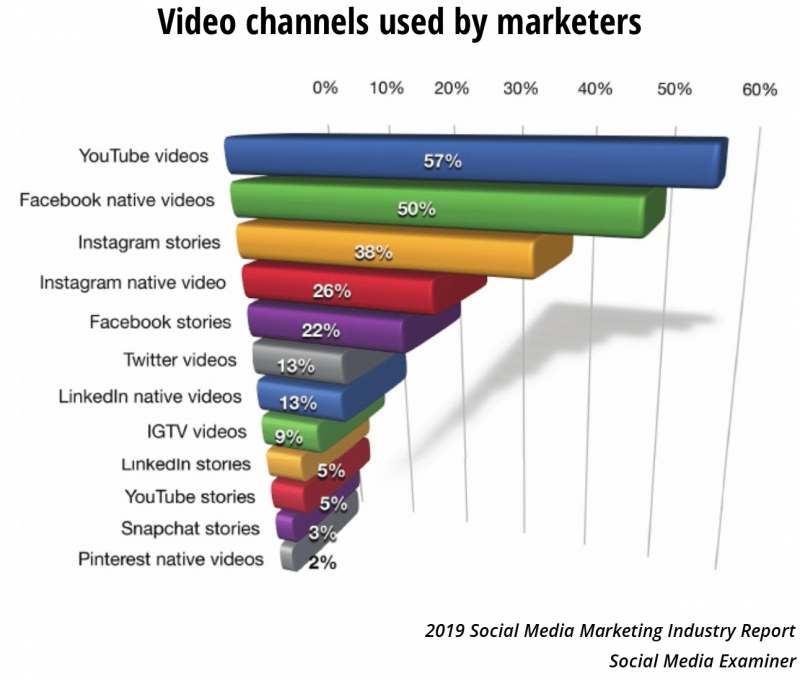 B2C marketers use more Instagram stories and Facebook native video while B2B marketers use more LinkedIn native video.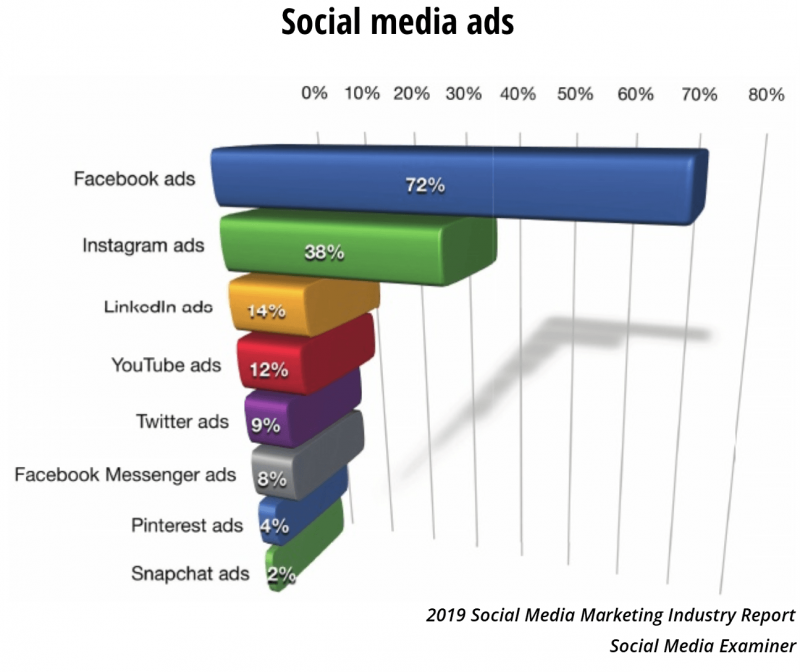 Of the platforms marketers regularly use for social media ads, B2C marketers are more likely to use Facebook and Instagram ads while B2B marketers are using more LinkedIn ads.
As with many studies of this nature, I always question the ROI (return on investment) for marketing activities. Is social media marketing worth the financial and human resources investment?
Even though we see some results in the first chart, "Benefits of social media marketing," this next chart questions how marketers are measuring their activities.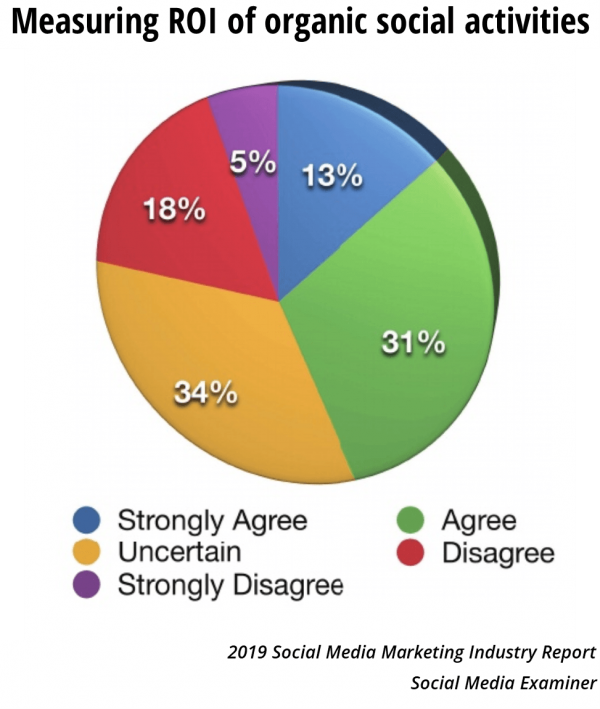 In response to this question, "I am able to measure the return on investment (ROI) for my organic social media activities," only 44% agreed they were able to measure their organic social activities.
Does this leave social media marketing's worth somewhat up in the air?
More details on this study are available here.