The Content Marketing Ecosystem is at a Crossroads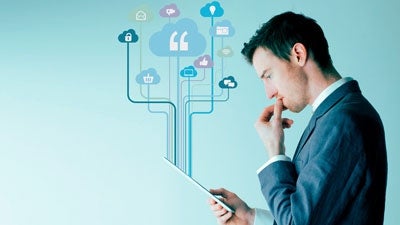 Over the last 10 years, an ecosystem of cloud technology, software and networks has cropped up to make people and brands more successful online. The sheer number is mind numbing. From email platforms and A/B testing to measurement and curation, there's no shortage of technology. Despite all of this advancement, one thing still holds true—search engines and social media are the perceived gatekeepers of content visibility, and rightfully so. They have been, almost exclusively, for nearly 20 years.
This, however, is just now beginning to change because it has to. Social media and search engines aren't equipped to handle the distribution of today's content marketing and media deluge. According to Mark Schaefer's book,
The Content Code
, by 2020 the amount of information on the Internet will have grown by 500 percent. Even at today's rate of online publishing, social media and search engines can barely keep up fulfilling their promise of content distribution for many brands and media outlets alike.
Only 10 organic search engine results appear on the first page of most search engines and organic social media visibility is declining like the Russian economy. With online publishing growing every day, brands are being forced to find new and innovative ways to get their content in front of the audiences that matter to them.
Broken Visibility Promises Mended
In addition to the changing tech environment, a new ecosystem of content promotion has arisen to fill the visibility hole left by the unfulfilled promises of organic search and social media. The channels and tactics for content promotion are advancing, affecting everything from influencer outreach and media relations to native advertising and sponsored content.
Content Promotion ChannelsTools like BuzzSumo are empowering brands with the ability to identify influential thought leaders in niche industries. Other tools like Keywee are combining native advertising with big data, machine learning and the social graph to micro-target revenue-driving audiences at cost per clicks so low it's hard to imagine why any content marketer wouldn't be using it.
The Marketing Technology Stack Misses the Mark
Most of this decade has witnessed the development and consolidation of the marketing technology stack. ExactTarget acquired Pardot, iGoDigital and others, and then Salesforce acquired them. Oracle purchased Eloqua, Compendium and Responsys. Adobe has its stack, NCR has theirs and HubSpot is plowing its own path. These are just the few I can rattle off the top of my head. There's many more.
These companies were built to create, publish, optimize, broadcast and measure content marketing. Yet every single one of them has missed the boat on today's biggest pain—content promotion. Without it, these technologies aren't guaranteed to drive earned or paid visibility at all. Owned media alone (build it and they will come) was enough for the early adopter brands to build an audience and drive a return. Unfortunately, it's not working for the late majority brands today because of the deluge of content being published.
However, one technology company sees the writing on the marketing stack wall: Cision. Cision merged with Vocus and in the process acquired HARO and PRWeb. They've purchased Viralheat and Gorkana, too. In addition, they've developed turnkey relationships with native advertising partners like Taboola and Outbrain. If the bulky marketing stack technology companies don't solve the fundamental problem of content visibility through promotion for their customers, look for Cision to usurp them in the future. They get it.
Brands Aren't Waiting for the Marketing Stack, Search and Social
There's a reason why the content promotion ecosystem is thriving and expanding today. Many marketers and brands aren't satisfied with the idea that organic search and social media should be the only channels for content distribution and visibility. They're too crowded and jammed with content. Marketers and communicators are beginning to understand this and are experimenting with content promotion in new and robust ways.
Brands like Intel, Ben & Jerry's, Netflix, GE, AARP, Ford, NYT, American Express and many, many others have figured out that search and social aren't the only way to get content seen. These brands are not beholdened to the marketing stack for visibility, and you don't have to be either.
The time to experiment with the above channels of content promotion is now. Everyday spent not incorporating the above earned and paid channels is another day of solely relying on the marketing technology stack to drive content visibility. Now's the time to figure out what works and what doesn't so you can drive the traffic, audience, conversions and, ultimately, the return needed to justify content marketing for the long haul.
Over the coming next few years marketers will fall into two categories: ones that sit on their laurels and let the marketing stack do its thing, and the rest, who challenge the status quo and are proactive in the promotion of their content. That's the crossroads we find ourselves at today.