The time when social media was to be considered as "something for the youngsters" has passed. Today popular social platforms like Facebook, Twitter, Instagram, and the like, have become marketing giants. Over 2/3 of internet users have social media accounts, which offer businesses valuable insight into their customer base. And of course, since having a social media account is free, it is a beneficial trade-off: what you save in money, you can invest in time for developing the proper strategy to reach your targeted customer.
Here's what you should know about how to benefit from your social media accounts.
Define and target your audience
Social media ads are open to customization and allow you to target and retarget the chosen audience for your business. First you need to define the parameters: who are you communicating with, what do they like, and what they can gain from you. For example, Facebook ads enable you to target users according to location, interests, education, demographics and behaviour. The performance of your social ads can be observed in real time. So, determine your target, and devote your time to regular updates of your ads.
Gain valuable insight into your customer base
Beyond the statistic of 500 million tweets, 95 million Instagram photos and 4.5 billion likes on Facebook a day, lies a significant amount of valuable information about your customer base, essentially who they are and how they feel about you. Day-to-day active commitment and social listening help you gather the relevant information to help you organize your strategy and come up with the best business decisions.
Boost your SEO by using social media
SEO experts know which pages have the most traffic and which are just lost in limbo. Social media is an immensely valuable asset in increasing your website traffic and search ranking. A good strategy for SEO and drawing targeted traffic to your optimized pages is the most important way for them to rise faster in SERPs. In other words, the more social media shares you get, the higher your page's search ranking will be.
Keep track of your competitors
There are various social media monitoring tools that allow you to gain the information you need about your competitors which you need in order to make important strategies and business decisions in order to stay ahead of them. You can create search streams which help you to follow up on keywords related you're your industry and the competitors' brands and products. While different companies have a different ad budget, your key to success lies in creative and quality content, so outwitting and out-networking your competition while at the same time providing the best customer service and quality products is the path to increasing your sales and gaining more traffic.
Coordinate social channels properly
Run your social media accounts as a compact network that needs to work together. Treat your brand's website as your home base, and coordinate all the other social media engagements in order to lead people to your site, in order to buy what you have to offer. Optimize your website with display icons which should be visible in your header or sidebar, and link to all your social media profiles so people can follow you right away. Make sure your pages and posts are share-friendly by using sharing button, in order for your customers to share what they like from you with their friends, and not just click away. Include live social media feeds, so that people who visit your website can view your recent activity.
Build a strong brand loyalty
It is pretty logical to conclude that brands with active social media accounts have a more loyal customer base. By actively engaging in communication with your customers, be it via quick responses, competitions or rewards, you are bound to create a strong brand loyalty. This way you become more approachable to your targeted audience, feeling less like a company and more like a group of people they can share their interests with. You can use your Twitter account in order to create a community, or create a VIP customer list, so that your loyal customers feel like their opinion is valued by your company.
Respond to problems right away
With the feedback on your social media accounts, you can keep ahead of any problems your customer base might run into with your product or service, so you can get on it right away. It is very important and also much appreciated by your customers when you respond to their complaints on time. When a customer complains, you are given an opportunity to fix the problem and please them, while if you aren't responsive, things could turn the other way around, and they will complain online to others about how you don't take the time to appease to your customer base when an issue arises.
Why is social media so important?
In summation, you could say that a brand doesn't exist online without a presence on all social media channels, and a daily interaction with their customer base and followers, as well as prominent thought leaders. Raising brand awareness and increasing web traffic for your website are crucial step to your success, and in the modern era that is driven by social media, your business will suffer greatly without determined engagement in all leading social media channels.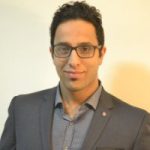 Author: Sam Cyrus is CEO and co-founder of Agseosydney, an innovative online marketing agency based in Sydney which is focused on Digital Marketing. Sam is also a creative writer and his interests are entrepreneurship, business, online marketing, SEO and social media. He currently advises companies about Web Design in Sydney. Follow him on Linkedin