If customers don't trust your company or don't like something about your brand, they aren't going to want to buy its products or services. Therefore, it is important as a business owner to make sure that your brand is seen in a positive light at all times. Let's look at three ways to improve your company's image and increase its market share.
Highlight Charitable Actions The Company Has Taken
It is not enough to do good in the community. It is critical that you show others that you have taken action to make your community a better place. Therefore, you may want to consider taking pictures of your employees at a food drive or post videos of yourself raising funds for a homeless shelter or for a new high school in town.
Get Your Customers Involved
These days, people are influenced not by advertising pitches made by corporations. Instead, they are more likely to be swayed by product reviews offered by their friends or family members. This is because a company has an obvious agenda when it pushes its own goods or services.
However, a friend or family member is generally going to recommend goods or services from companies that offer value and provide quality service. Therefore, it may be a good idea to ask customers to post pictures or videos of them using your products or buying services that your company offers.
Use Data Analytics To Cater To The Customer
Looking to the data and analytics may help you obtain a competitive edge in today's market. If you know how much your average customer spends, you can develop a marketing plan that makes it easier to upsell while still meeting that person's needs.
If you know what a particular customer has ordered in the past, you may be able to anticipate what he or she will order in the future. This may allow your company to have that person's order ready when he or she walks in, which will make that customer feel valued and appreciated. Alternatively, you may want to give away that favorite order as a gift for being a loyal customer. Use a professional with the proper education, like a degree in data analytics, to make sure the data is read and used properly.
The use of big data and social media can help you to improve your corporate image within the communities that you serve. An improved reputation may make it easier to increase revenues, increase market share and help turn a small or local business into a regional or national powerhouse.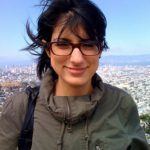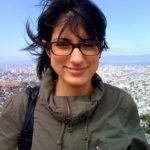 Author: Emma Sturgis is a freelance writer currently living in Boston, MA. She writes most often on education and business. For a masters in data analytics, Emma recommends Villanova University. Follow @vsb_online on Twitter and Facebook. To see more from Emma, say hi on Twitter @EmmaSturgis2.