Small Biz Digital Footprint: 4 Insights into Online Marketing Strategies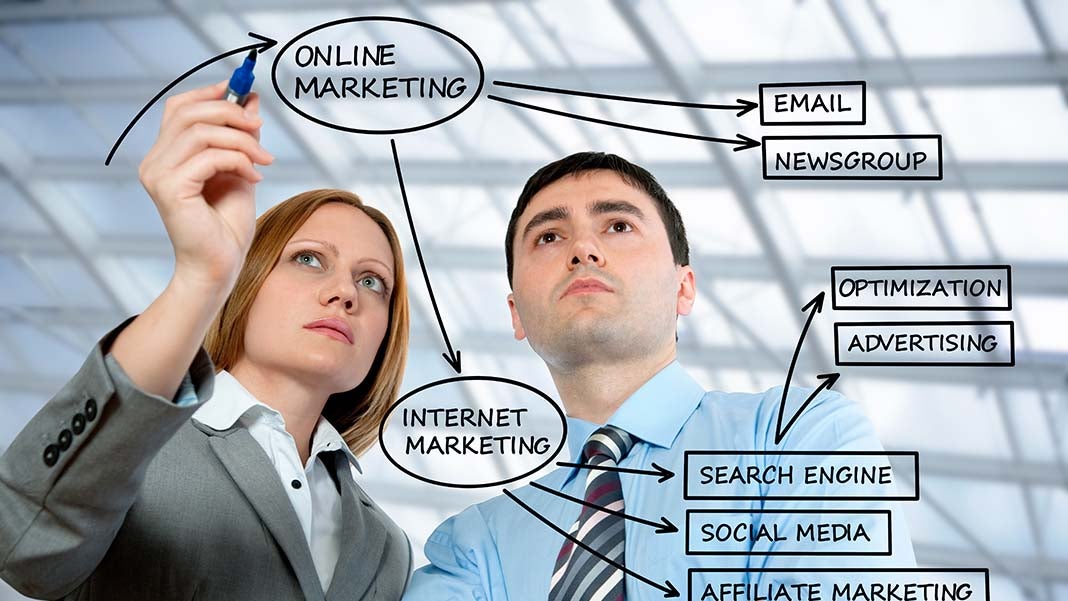 Success at online marketing requires implementing several key strategies. There is no one secret formula. The digital channels and methods that work with your marketing segment are rarely if ever limited to one platform. Creating an audience takes some unique branding and a lot of hard work. Think in terms of engaging your audience, not selling to them. You can drive more traffic and more sales by using some proven measures consistently. Here are some insights into digital strategies that work.
1. Customer Conversation
Even if you aren't a fan of social sites, rest assured that millions of consumers are. Your social media presence should include at least three of the major networks such as Facebook, Google+, and Twitter. The average Facebook user has 155 friends to share with.
Every post should be designed to spark conversation. Be sure you're offering quality information in an entertaining way. Invite comments or feedback, and take advantage of social analytic tools to gauge the impact you're making. Be sure to include social links on your company website so visitors can share your information. The idea is to build up a following that will spread your message for you.
2. Try Content Marketing
One way to market your business is through articles that relate to your product, service, or industry. You can post these articles on your own site or other sites. If you provide guest articles to other popular industry blogs, they can serve to generate traffic. Well-written articles providing real value also help to give you the status of an expert in your industry that will build up customer confidence.
Be sure to use keywords in your articles so users will be able to find the content through search engines when they do product research. For example, if you're selling homemade jewelry, you'll want to use keyword phrases such as "handcrafted necklaces" or "unique designs" in your content. SEO should always be a part of your marketing content.
3. Use Video
Putting a video together is a little more costly and difficult than producing text, but it can pay off very well. Today's on-the-go audiences are more drawn to video. A six minute how-to video can be much more appealing and easier to remember than a long article. Incorporating video into your online content is something you shouldn't overlook.
It doesn't have to be an expensive production so long as it's informative and interesting. A prepared script and a decent camera are all you need. For instance, you can make a video tutorial on how to use your new product and post it on YouTube.
Include a link to the appropriate page on your site, and you could potentially get millions of views as people share the video with friends or use it on their own site. With a little experience, this can become a fun and powerful marketing tool.
4. Hold Webinars
An alternative to videos are webinars, or web-based seminars. Many third-party services and software will help with this. You can hold in-depth discussions on topics related to your business, answer live user questions, invite guest speakers, or hold professional conferences. You may even recoup costs by charging a small fee.
You could get double benefits by filming a live seminar and adding in attendee interviews and feedback. This is a great sales and recruitment measure. An educational series could allow users to lean about flipping real estate, as one example, while providing user reactions to build excitement and value.
These insights can help you build out a complete marketing campaign. But the key is coming up with fresh and useful content for each channel.
Author: Anica Oaks is a professional content and copywriter from San Francisco, California. She loves dogs, the ocean, and anything outdoor-related. She was raised in a big family, so she's used to putting things to a vote. Also, cartwheels are her specialty. You can connect with Anica here. For a great example of online marketing, Anica suggests you check out these Success Path reviews.
Published: July 12, 2017
1821 Views