SEO and the Future of Digital Marketing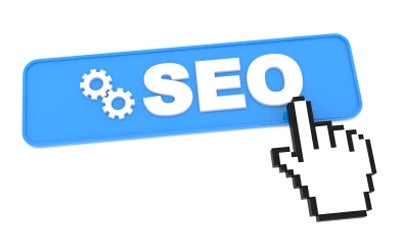 Up until a few years ago, marketing was all about the transaction. You promoted something and customers bought it and maybe your paths would cross again someday. This eventually gave way to relationship marketing, where companies focused on catering to their most profitable customers.
Internet marketers seemed to lag behind, either because online marketing was still evolving or because the tools didn't make it possible. That's all changing now. Thanks to the latest developments, digital marketing will be defined by one thing—
context
.
People sometimes search out of idle curiosity, but more often than not, they look for products and information they need. The context is the set of circumstances surrounding this need.
A lot of different factors create context including:
Location: A home-based shopper can buy anything from anywhere, since it's probably being shipped. If you're out and about though, you're looking for a nearby restaurant, bank or drugstore.
Lifecycle: Everyone needs clothing, but a mother of young kids needs a different wardrobe than a bigwig on Wall Street. Likewise, a frequent shopper is searching for the same thing as a fashion blogger, but for different reasons.
Past Behavior: If you play online poker once a week, your presence on a gambling site is a given. If you've never played before, you might be on the site curious about the game or end up there by mistake.
All of these things give context to search. That's why digital marketing will start treating each search as part of a larger picture. This will affect how you carry out your SEO strategy.
Now that context is king, what does that mean for digital marketing? In a nutshell, it means you'll be taking some of your focus off keywords and links, and placing it on reaching audiences with the right prospects at the right time. Here's how:
Mobile: Half of all smartphone users now use their devices as their primary or exclusive Internet connection, so it's no surprise that mobile search now accounts for 25% of all searches. Not only will this number go up, but marketers will shift their priorities to local SEO to optimize their mobile sites for Google and other search engines.
Content: There are thousands of blogs, white papers, videos and infographics regarding your topic. Your content will barely stand out unless it's compelling and more informative than the rest. Many marketers understand this and they'll strive to develop authoritative, compelling content that meets audience needs and builds links in the process.
Let's take a look at a few companies that took a different approach to developing branded content:
Rapha, a cycling clothing and accessories company, produced a
branded documentary
to promote their Gentleman's Race, an unmarshalled and unsanctioned cycling event. Rather than simply promote the products, the video provides an in-depth look at the sport of cycling.
Semantic Search: Thanks to Google's Hummingbird algorithm, from now on, search results will be based on the whole question, not the sum of its parts. Instead of listing relevant keywords one after another, SEO strategies will be based around whole sentences. That means your list of "tips for saving money on fashion" won't get mixed up with unrelated "fashion" or "money" items.
Paid Social Media: You started using social media because it was a low-cost way to advertise. So did everyone else and now you're content gets lost in the shuffle. The social networks now offer paid promotions, like Promoted Posts on Facebook and Promoted Tweets on Twitter, expect marketers to invest in them to make sure no one misses their updates.
Micro Targeting: This practice isn't exactly new, but increasingly sophisticated technology has made it more effective. Everything you read, buy and share online will be used to craft marketing messages that address your specific needs and interests.
Businesses have moved from business transactions to customer relationships. New tools and tips will help them do the same with their SEO and digital marketing strategies.
Published: January 8, 2014
1844 Views