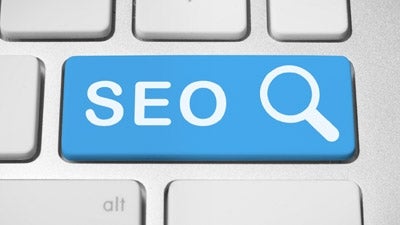 Search Engine Optimization (SEO), three words that every entrepreneur must dream about. Whether the task of optimizing your site for the search engines is directly under your control or has been delegated to subordinates, it's still important to be aware of what new technologies can help your small business flourish in search. Here are a few tools that shared with me by Tom Demers that will help you maximize SEO success, and my thoughts about each one.
UpCity offers a basic DIY SEO with an easy-to-read report card that shows your business's Google ranking and local listing on major search engines such as: Google, Yahoo, CitySearch, Yelp, LocalEze, and MapQuest. The initial report is free, but the site offers SEO planning programs for a fee. You might consider signing up for their 7-day free trial to see if this site works for you.
Have you ever struggled to create or narrow down a list of common adwords or keywords to use on your website that will maximize your SEO value? This utility, developed by 5minutesite.com, is designed to help you create a list that suffices for a business in your city and industry—and it's free.
BrightLocal is a tool that can help your small business by checking your rank on Google Local, Bing Local, and Yahoo Local to provide you with a report on how your business is positioned for local search. The service also integrates more complex analysis, including keyword optimization tools and regular progress reports that track your weekly or monthly improvement. Plans start at $19.99 a month but come with a 30-day free trial so you can experience the benefits before you start paying.
Are you confused about where to even start with local search or just want to confirm that you're targeting all the right sites for your local area? Whitespark is a site that offers an easy solution for developing or fine tuning your local search strategy. One of their main services offers highly-cited keywords to improve your search ranking: claiming to average 245 citation sources per keyphrase. There are a variety of programs available, including a basic subscription for free, so that you can take advantage of the right sized package for your business.
If you're merely looking to expand your list of keywords or if you'd like grow and organize them into categories for listing on Google, Blumenthals is a site that offers a free tool to help you accomplish that without too much thinking. Basically, the site has a database of categories that you can search through and find the ones that are most relevant to your business. Having your business listed in all related categories is a great way to improve your relevancy to local prospects on Google search.