With the proliferation of mobile devices, it should be no surprise that platforms like Instagram, Tumblr, and Pinterest have made such an impact in recent years. Content is now easily captured, shared, and consumed unlike any time in human history.
So Much Content, So Little Time
Providing visuals—and not even dazzling visuals—dramatically improves the performance of your content. As a result, visuals are playing a larger role in SEO strategies and best practices.
One Advantage for Small Business
Small businesses have a unique advantage in generating visuals. Sure, small businesses don't usually have an entire graphic design department that can crank out shiny new graphics. However, small business environments have more direct lines of communication between the point where the sale occurs and the place where marketing content gets distributed.
For example, let's imagine a customer points out to an employee a favorite aspect of a particular product offering. It isn't difficult to capture a quick image, record the accompanying sentiment, and broadcast via blog or social media. It usually just comes down to how open the organization is about generating and sharing content.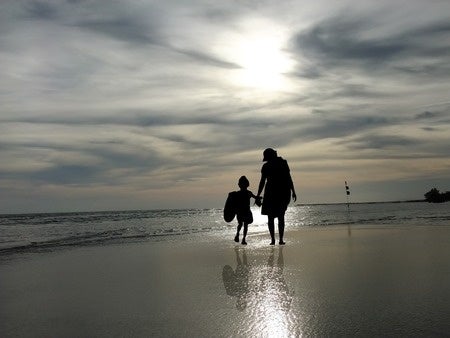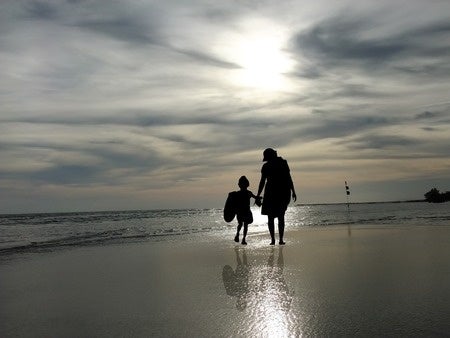 A fairly breathtaking sunrise. But, what if you were told this image was actually taken on the beach at the vacation rental you're considering? What if it were placed in the context of a "family getaway" offering? Better yet, what if the mother and son in the picture had names and were once guests at the vacation destination? That's the difference between a placeholder and a highly relevant visual that connects with the visitor.
Dazzling? Not So Much. Relevant? Absolutely.
That brings us back to the fact that visuals don't even have to be dazzling. They must however be relevant—that is, have meaning and resonate with the reader.
While writing on the topic of
virtual tour marketing
at another blog, I was reminded of the enormous opportunity for small business to share meaningful content to win—and keep—new business.
Whether tours of stores, properties, destinations, or products, small businesses can differentiate themselves by providing more timely and relevant content. There are more opportunities now to share helpful content that is rich in useful detail without being boring.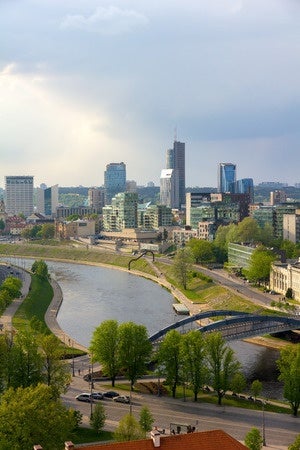 For most of us, this is just a skyline. But, providing a virtual tour style presentation would help call out relevant details in the landscape to engage visitors. The same can be true with product images and diagrams.
Questions To Help Make Your Visuals Count
And that brings us to the questions you can ask to ensure your visuals get the most impact:
Does the image communicate useful information and detail? Or, is it just a placeholder?
Is there an opportunity for emotional engagement? If there is an emotional tie, it is far more likely to have an impact. That doesn't mean you just always include pictures of babies and puppies, of course.
How does the visual look on mobile and desktop devices? Remember that more traffic is being generated on mobile devices now. What looks good on a monitor doesn't always work well on a mobile device.
How timely is the visual? Visuals that tie in a current and popular theme from a movie, television series, or meme can help build relevance among readers.
Have we resorted to clip art when we have a better visual opportunity? Often, "slick" doesn't have the impact of "authentic." A staged visual may actually turn off today's content consumers.
Do you have an example of a certain visual that made a difference? We'd love to hear your thoughts.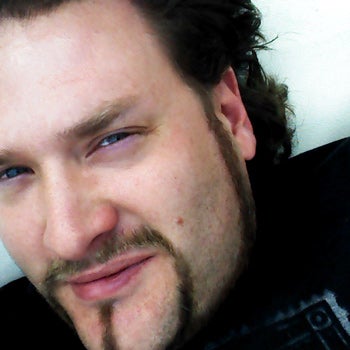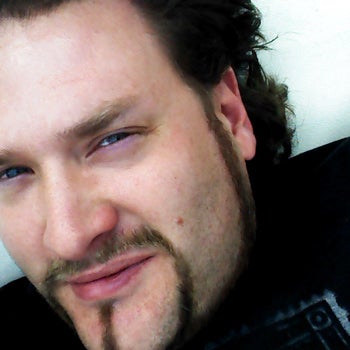 Author: With fifteen years of active, hands on startup and marketing experience, Matthew White enjoys helping solve business and marketing problems as a founder of Gamelan. He is also CEO and President of Whitepoint, a social mapping and smart tour technology provider. Follow him on Twitter @gamelanllc