Generating Leads and Referrals on LinkedIn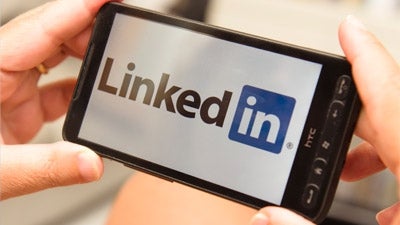 LinkedIn is a great tool for career building; it has virtually replaced the business card and has become the new way to network for individuals and their businesses. But are you utilizing your LinkedIn account to its fullest potential? Having a poorly managed, outdated page is no better than not having one at all. So how can you ensure your LinkedIn account is serving your business effectively as a prime lead and referral generator? Here are a few ideas.
1. Redirect your LinkedIn users to the rest of your online ecosystem
It goes without saying: your LinkedIn account should be completely filled in, up-to-date and polished. Additionally, you should create a custom URL (Edit Profile, Public Profile, Edit, create personalized URL) that is easily associable with your business. Following that, you don't just want your LinkedIn to be the end of the road for your potential leads, you want to capture their attention and divert it to your other sites. To do so, connect your Twitter account (above the "Public Profile" link) and embed a link to your company website within your profile. This will help ensure that your leads will come to fruition, for some potential customers may not check LinkedIn frequently, but they may check Twitter. Or, they might be drawn to your website and decide to bookmark it for later.
2. Add a personal touch to your page
Most LinkedIn profiles resemble paper resumes, with your basic blocks of text and contact information. While your page should retain professionalism, you do want to stand out from your competition right? A great way to spruce up your LinkedIn page while also showcasing your company's work is to add work samples to your page. If you go to Edit Profile, you can upload files demonstrating all of the great work you've done in the form of pictures, videos and presentations. Good examples will instill confidence in potential customers and will make your page more memorable; increasing the likelihood they'll reach out to you and give you their business.
Like any other means of social interaction, LinkedIn is a numbers game; expand your network and you will inevitably obtain more leads. Reach out to relevant organizations and individuals by using the search function and filter by Groups, Connections, Companies, Features and/or Skills. Take care and don't do this haphazardly, make sure each time you contact someone it is genuine; they will catch on if your messages are copied and pasted or are outwardly 'spammy.'
Quid pro quo, the Latin phrase every businessman should know, is directly relevant to LinkedIn referrals and by association, lead generation. Put some time aside and write recommendations for the LinkedIn connections you know well, and endorse the skills you can attest to. Before you know it they'll follow suit and recommend and endorse you too, better establishing your professional brand and encouraging others to do business with you.
5. Targeted advertising through LinkedIn Direct Ads
LinkedIn offers a specialized ad service called Targeted Self-Service Ads, which can help channel ideal customers to your page. If your target market is professional in nature, this can be a great way to boost lead generation. Since LinkedIn's ad service is still relatively new, that means fewer advertisers to compete with. Also, LinkedIn allows you to target specific job titles, functions, industries or even company size to better focus your marketing efforts. And since there's no long-term contract or commitment, it's worth trying out if only for a short time.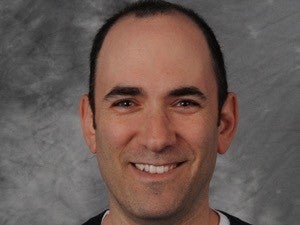 Author: Dan Rosenberg is the Director of Marketing at Cash for Cars and has been in marketing and the car industry for many years. When he isn't involved with cars, he is a writer and comedian on the side.
Published: December 2, 2014