Facebook Offers: What Small Businesses Need to Know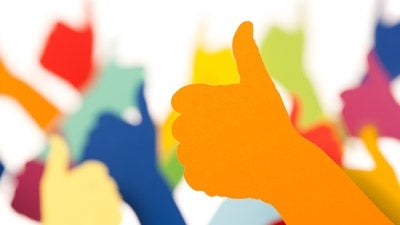 Looking for a way to reach more prospects and bring more customers into your store? Facebook's 'Offers' platform might be an advertising solution you need. Brands with
at least 400 likes
can promote deals, coupons, and discounts to their target markets. Unlike third-party apps, the Offers platform is native to
Facebook
and provides business owners with the tools to create promos, reach audiences, and track redemptions.
There is virtually no lag time or learning curve, and merchants can be
up and running
in just a few minutes. The amount you pay is dependent on how many prospects you want to reach. According to
Facebook COO Sheryl Sandberg
, 42 million unique users claimed offers since the platform's launch last year. Sandberg says that 100,000 small and medium-sized businesses used the Offers product in Q4 2012.
Should your small business jump into using Facebook Offers? Along with the rest of your marketing initiatives, you need to make sure that your investment aligns with your customer acquisition goals. Here's what you need to know to make sure that you're not wasting money.
Aria Resort and Casino in Las Vegas was one merchant in the Facebook Offers pilot program in 2012. According to Facebook, the company experienced a strong return on its advertising investment.
"Aria was able to book 1,500 room night reservations after running an offer for a $110 resort credit plus VIP passes to its Haze nightclub to customers who purchased two nights on select dates,"
wrote Lauren Indvik for Mashable
. "The resort advertised the offer through Premium Page and Sponsored Stories ads that targeted friends of fans. Thanks to the Offer, customers made 671 reservations for 1,585 room nights. Aria saw a nearly five-fold return on its investment."
This marketing initiative succeeded for several key reasons:
Aria clearly defined its goal upfront—to increase the number of room reservations.
The resort targeted its audience strategically, focusing on prospects who were most likely to buy—fans and friends of fans.
Aria promoted a focused and genuinely strong offer that appealed to its audience.
To be successful with Offers, brands need to focus on clarity and quality. You need to give your community a strong value proposition and make them want to buy. Otherwise, your promotion will fall flat, and your
advertising initiative
will be a waste of money.
Know what the numbers are telling you. When you advertise on Facebook Offers, you're paying for exposure—not actual redemptions. Prospects could be claiming your promotions without actually using them.
The language may be confusing, but the concept is simple—Facebook offers are essentially coupons. That's why you need to be
precise in your targeting
. If you're a brick-and-mortar storefront in Houston, you'll waste money advertising to Facebook users in San Francisco. You also need to be incredibly detailed in your advertising language—otherwise, you may confuse your prospects. Make sure to take advantage of demographic and community-based targeting features to ensure that you're reaching the prospects who align most closely with your sales goals.
Brand-Boosting Byproducts
Facebook Offers have the residual effect of
boosting your brand exposure
. There is strong potential for businesses to reach new audiences through viral growth.
"Offers seems to be a genuinely social product, with redemptions driven by sharing—as opposed to just another deal happens to be delivered on Facebook," Anthony Ha
wrote for TechCrunch
.
When your community members claim an offer, their friends will notice and learn about your brand too. In your advertising preferences, you can choose to target friends of fans beyond your existing community.
Would you try Facebook Offers? Do you think the platform has value? Share your thoughts and experiences in the comments below. We'd love to hear your perspectives about whether you think this Facebook product is the right investment for you.
Published: August 16, 2013
2300 Views