Looking to expand the reach of your digital storefront? Facebook's a great way to connect with potential customers and get some sales!
Social media may be one of the most powerful marketing tools in your arsenal—and if you use it effectively, it can bring more business to your storefront than any other medium. That's something I'm certain you already know. What you might not be clear on is how you can tap into it.
Today, we're going to look at a few ways you can use Facebook to grow your eCommerce business, bringing in more customers and generating more leads.
Encourage Customers to "Like" You
The first word of advice I'll suggest is to incorporate Facebook functionality directly into your storefront. Encourage customers to 'Like' your store or your products as they go through the purchasing process. This applies to a physical storefront just as much as a digital one—you can post signs throughout your shop with a QR code that takes visitors to your Facebook page.
Promote Your Posts, and Consider Facebook Ads
Don't underestimate the power of regular advertising, too. Although traditional ads are falling by the wayside a bit due to ad-blocking software, the fact is that Facebook allows you to target ads with more accuracy than any other platform. Paying to promote your posts on the timelines of users you think might be interested can be a great way to bring in additional business, and even traditional ads might generate some click-throughs if you know your target demographic.
Facebook Offers and Contests Are Great for Leads
Recently, a new pizza place opened up in my city. I'd never heard of the business before, but an acquaintance told me that if we liked their Facebook page, they'd give us a free pizza on opening night. I decided to go there with some friends – in the time it took us to order our food, eat it, and leave, several hundred other customers went through the store.
The lesson here is that Facebook-exclusive events and content—whether a contest, a giveaway, or just a discount—can generate a huge amount of buzz for your store, and bring customers to you in droves.
Create Shareable Content
Quick question: do you know what it is about Facebook that makes it such a powerful marketing tool?
It's basically supercharged word-of-mouth marketing. Make your business one that people want to interact with (be personable, and treat them as friends rather than leads). Next, create and share content that your fans will like—stuff that they'll find entertaining, interesting, or useful. Another way to create shareable material is to encourage your customers to take photos and videos with your content. User generated content is a great way to make your products come alive on Facebook.
Assuming you've done the job right, the marketing basically does itself organically.
Consider Making Use of a Facebook App
Who says you need to solely sell products on your site? There are a ton of different apps available that will allow you to sell your products directly through Facebook, including StoreYa, Storefront Social, ShopTab, or Ecwid. Better yet, most of them integrate with more than just Facebook, and offer functionality for Amazon, eBay, Etsy, and more. If you have a store through Shopify, there is a plugin to allow customers to purchase items directly from your Facebook page.
Closing Thoughts
Facebook is a powerful marketing tool when used effectively. Whether you're creating a storefront on the site itself or using it to promote one you've already established, its value in helping grow your business cannot be understated.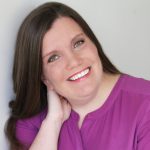 Author: Christina Coons is a professional digital marketer at Northcutt, an inbound marketing agency. She specializes in e-commerce, social media, and public relations, and spends her days helping brands succeed online. Follow @christinamcoons and @northcutthq on Twitter.