During your lifetimes, you and your customers will spend more time on social media than on eating, socializing, and grooming. Yikes!
With the results of a new study by The Manifest, you can learn how your customers use social media so you can better engage them through social networking.
The most important takeaway: Nearly everyone uses social media daily.
In fact, 86% use social media at least once daily with 72% using it multiple times a day. It has become part of people's routines and is an essential way to communicate, shop, find things to do, and check the news.
Just the facts…
Most people use Facebook, YouTube, and Instagram at least once per week.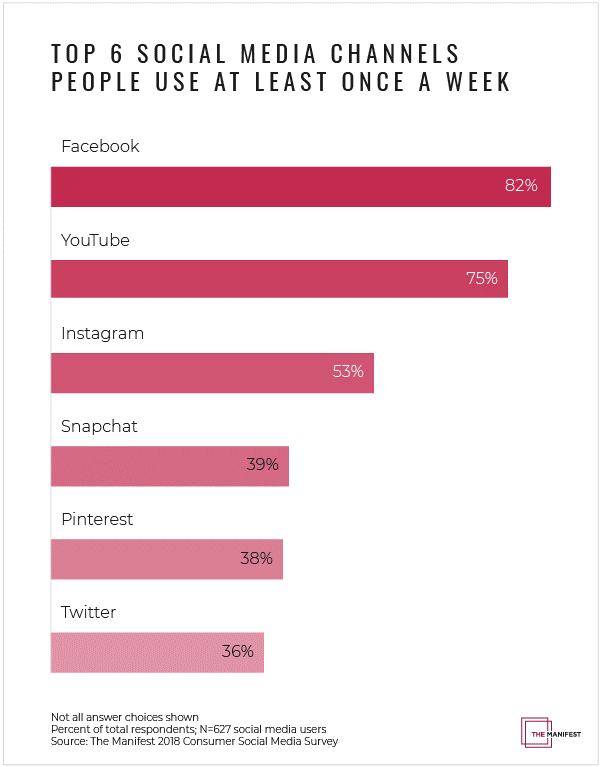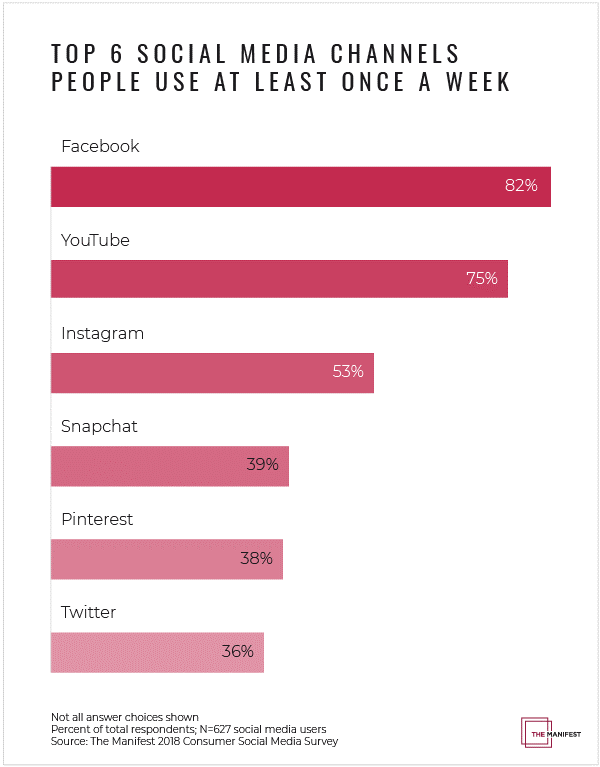 People use several social media channels more in 2018 than they did in 2017, including YouTube, Instagram, Snapchat, and Facebook.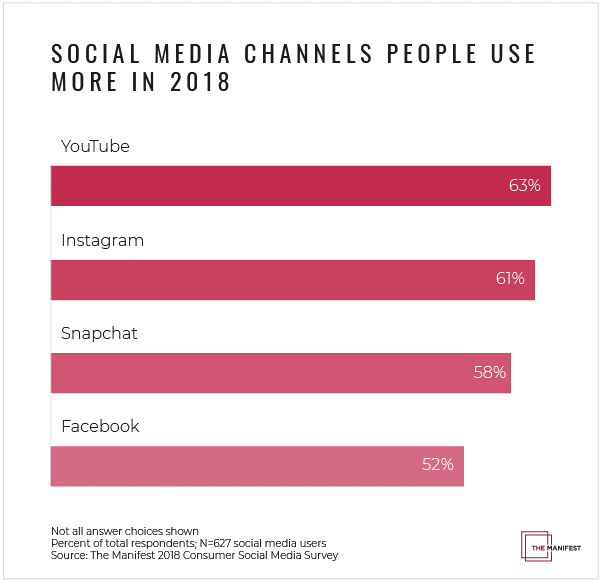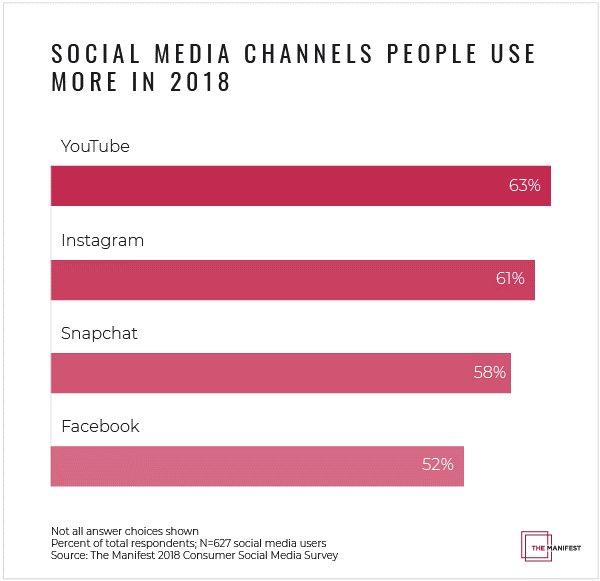 People use a combination of methods to access social media, including mobile apps, computer web browsers, mobile web browsers, and tablet apps.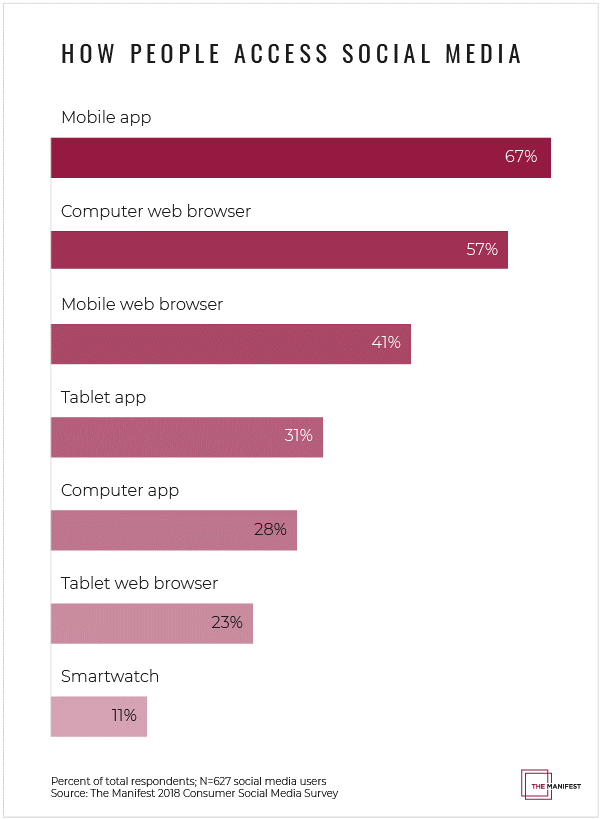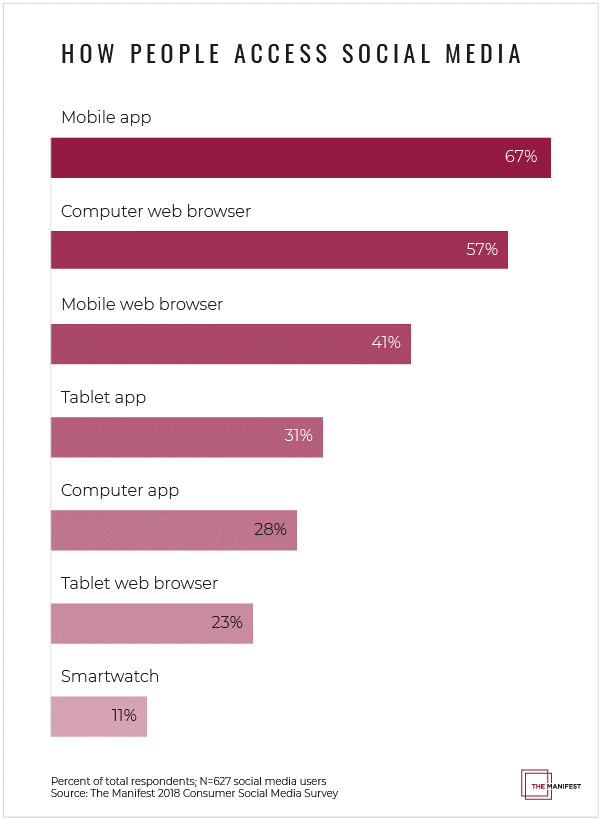 Nearly half of social media users (46%) prefer to access social media on mobile apps. "Mobile apps are easy for people to use no matter where they are or what they are doing."
People who access social media on computer web browsers are likely doing so at work to take a mental break. "Businesses that give employees the freedom to use social media can help employees break up their days at work and are likely to have more success at social media themselves."
Three-fourths of females (75%) use social media multiple times per day, compared to 64% of males.
The majority of both females and males use Facebook at least once a week, but they vary in how they use other channels, including Pinterest, Twitter, and Reddit.
"Facebook provides a community space to make announcements and share with others. YouTube and Instagram are still popular, but they are mainly used for entertainment rather than sharing milestones or important news."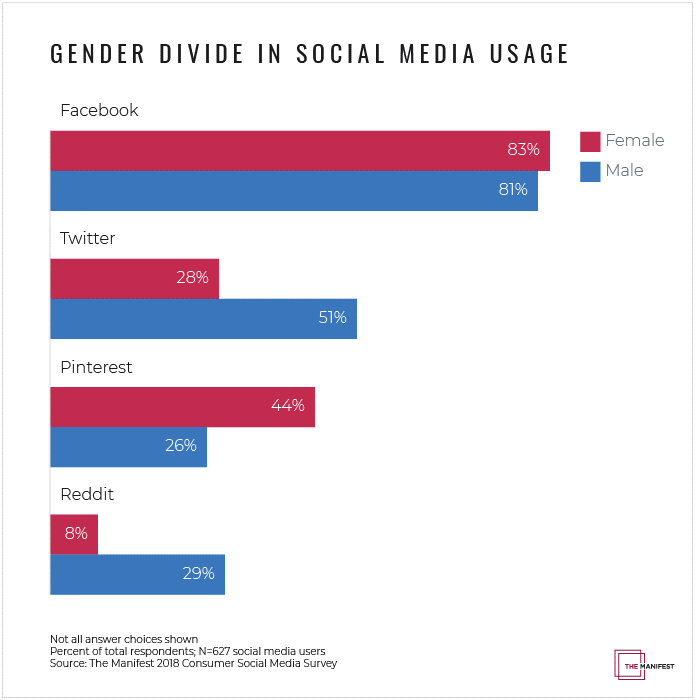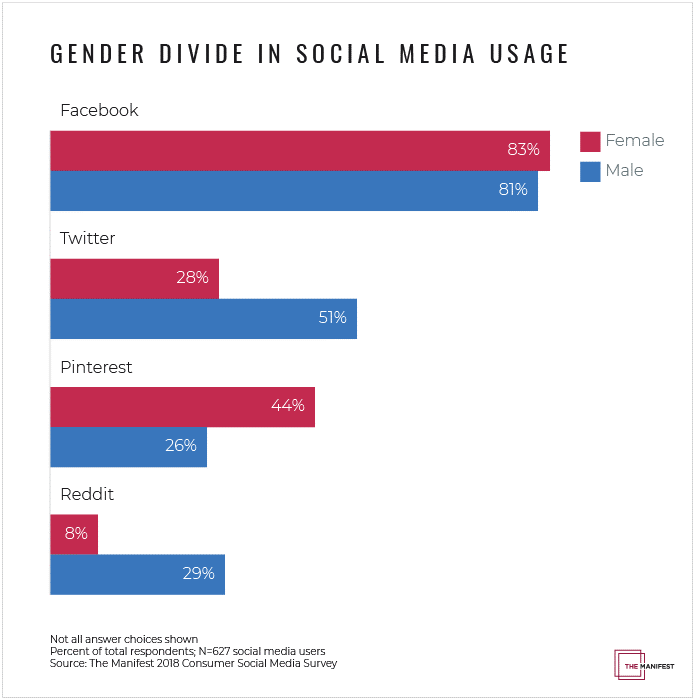 Females are more likely to use mobile apps to access social media and males are more likely to prefer computer web browsers.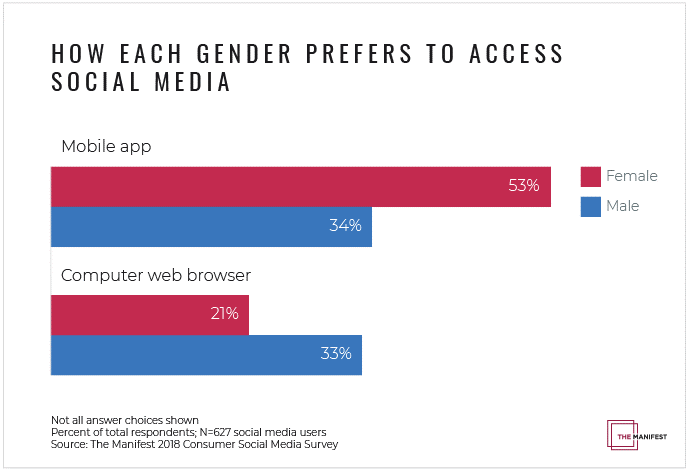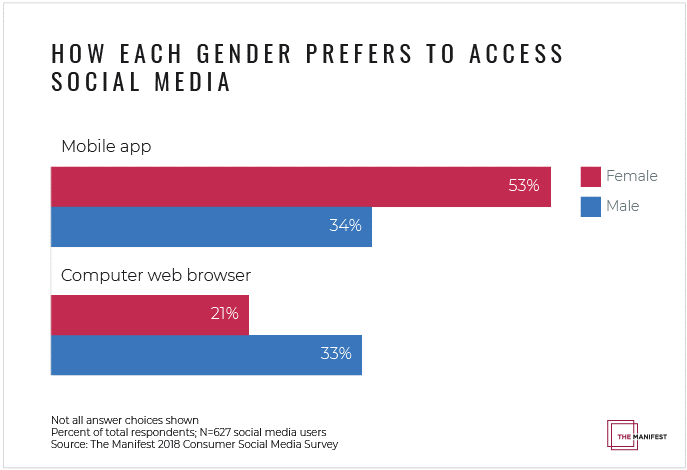 Most Americans have added social media to their daily routine; just like brushing their teeth, grooming, eating meals, and going to work or school, social media is an important part of people's everyday lives."
My 3 Tips:
Based on your social media marketing plan, review your primary and secondary target audiences to align them with this data. Adjust your social media channels, if necessary.
Test your adjustments to see if they improve your social media marketing results. If not, go back to what you were doing previously.
Whether your business/organization targets consumers or businesses, your customers are using social media a lot. However, I'd strongly advise using a mix of channels rather than placing all your eggs in one marketing basket. Social media marketing should be part of an overall marketing strategy.
Let's make our five years on social media productive!