Avoid These 4 Common Social Media Marketing Mistakes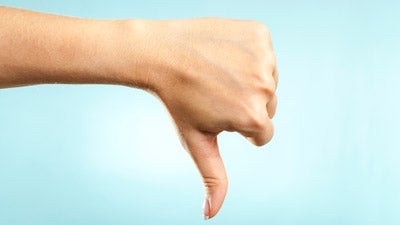 Social media can be one of the strongest boons to your business, but it can also be something that can hurt your prospects when used improperly. Knowing how to set up a strong social media campaign can only be done when you know what NOT to do.
Let's explore four of the most common social media mistakes and how you can avoid them.
To circumvent this, it's best to keep your social media posts only as long as they absolutely need to be. Remember that you want to entice your customers with your posts because you want them to share what you have after visiting your website.
2. Too Little Information
When potential customers look to your social media pages, they want to be able to know everything about you and your business in one place. This includes everything from your brand to where you went to school. Just remember to keep the length appropriate to the social media site. This means short business info on Twitter or Facebook, for example, and longer personal background on sites like LinkedIn.
3. Trying to Force Relevance
Asking your followers on social media how their day has been is one thing, but asking them and then barraging them with your latest deals is just a step too far in most situations. You'll eventually anger your followers if you inundate them with messages and try to force relevance.
The best strategy is to instead break up your posts into separate thoughts. When your message is something that your followers want to hear, they will naturally receive and respond to it in ways beneficial to your business.
The biggest mistake in business is failing to plan. This applies to the marketing you associate with social media.
When you begin your social media campaign, ensure that you have a clear plan to put into action. You want to know how you're going to connect with your followers, how often you plan to do so, how you will interact with them, and, ultimately, how you can measure if your social media campaigns have been a success.
Don't Walk into Social Media Blindly
By taking your social media interaction with potential customers seriously and thinking like they would, you'll enact a strategy that has better odds of being successful. This takes proper planning in order to avoid the potential social media mistakes.
Author: A recent college graduate from University of San Francisco, Anica Oaks loves dogs, the ocean, and anything outdoor-related. She was raised in a big family, so she's used to putting things to a vote. Also, cartwheels are her specialty. You can connect with Anica here. This article uses information from Dr. Gilbert Webb's LinkedIn page.
Published: November 24, 2014
2381 Views