7 Ways Your Small Business Can Improve Its Social Media Marketing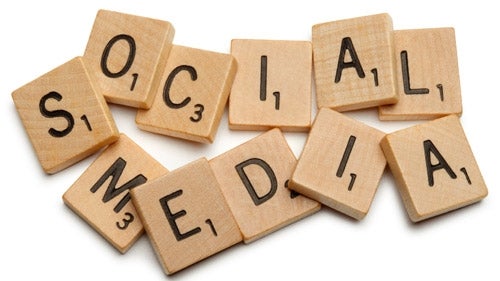 If your small business is conducting social media marketing, it is among the 80 percent of U.S. small businesses that do. But did you know that more than half of small businesses (54 percent) say their greatest need for help is with social media marketing?
That was the most revealing result from a recent Constant Contact Small Business survey of 1,100 U.S. small businesses (and nonprofits). Survey results also indicated that Facebook is still the queen of social media platforms, with 82 percent of respondents finding it effective.
Although small businesses have improved their engagement across Twitter (+7 percent) and LinkedIn (+10 percent) over the last year, only 13 percent of survey respondents post to Twitter daily, 10 percent post weekly to LinkedIn, and just a quarter post to Facebook daily.
So, what's the barrier?
My guess? LACK OF TIME AND RESOURCES.
Small business owners and employees typically juggle multiple hats. With few people to do the work, employees often assume hybrid positions, managing a variety of responsibilities.
That may mean that there's no one in particular assigned to marketing in general, let alone social media (SM) marketing. In many companies, I've heard of managers delegating social media activities to the youngest employee, assuming that s/he will know what to do. That may or may not be effective. Sometimes, "older" employees are more active on LinkedIn and Twitter than Millennials are.
If your business can afford to work with an external consultant or agency to develop its social media marketing strategy, that's a good way to set a strong foundation for social media marketing success.
If not, here are my seven suggestions to help your small business improve its social media marketing:
1. Ask a marketing or social media consultant you know which SM marketing Webinars or online learning tools are effective for small business purposes. Alternatively, ask people on Quora or join the largest Social Media Marketing LinkedIn group to ask for advice.
2. At a staff meeting, ask for two to three employee volunteers to form a social media marketing committee. Give them the necessary work time to review the recommended learning tools, brainstorm social media marketing ideas, and learn the protocols and best practices that fit your small business's needs.
3. Ask the committee to develop a short social media plan outlining the company's marketing objectives, which tactics and sites they recommend, and up to five specific metrics to evaluate progress.
4. Have the committee present their plan at a staff meeting and ask for employee feedback and input. Ask the committee to tweak the plan to accommodate some of the team's feedback and suggestions and then develop a SM marketing editorial calendar everyone can easily follow.
5. Once the plan is ready, committee members can begin to implement it with their own participation on the company's SM sites.
6. After a specified time, allow the committee the adequate work time to train other interested employees. Create a rotational schedule so social media management is shared by the SM marketing team.
7. Each quarter, conduct an employee survey or discussion to gauge your small business's social media activity and evaluate results. Make any necessary adjustments. Encourage other employees to volunteer and to take turns.
Do you have any more suggestions? What is your small business doing to realistically improve its social media marketing?
Published: April 22, 2013
6461 Views