Food businesses are not a fad—they're the next big thing! From specialty pickle producers to crème brulee food trucks, successful food entrepreneurs know grass roots support is one of the most effective ways to build business. Growing a loyal customer base with social media is providing a smarter, more affordable, easier-to-access way to reach customers than ever before. Here are seven enterprising businesses in the food industry that's at the top of their game, making a lot of ruckus online, and blazing the new normal on the social media front.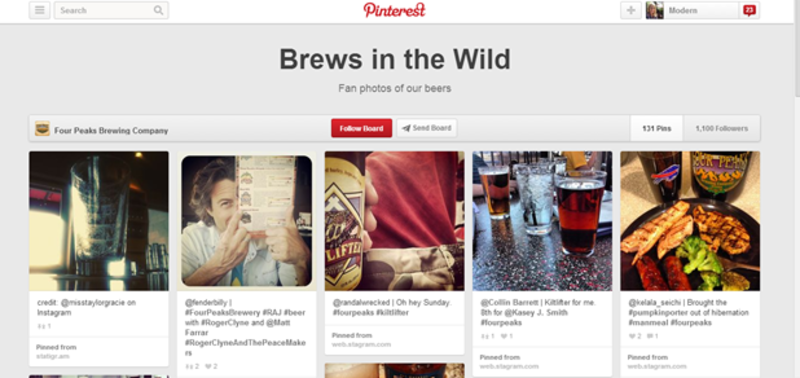 Four Peaks has been around since 1996 but it's still a relatively "small" food business relative to the rest of the industry. Run out of a state-of-the-art brew pub in Arizona, Four Peaks is killing it online, snapping up branding and social opportunities left and right. Surprisingly, Pinterest is where
Four Peaks
really shines: they've got popular boards featuring everything from "Beer Gifts" to "Brews in the Wild" which is driven by user-submitted photos. Smart thinking, Four Peaks.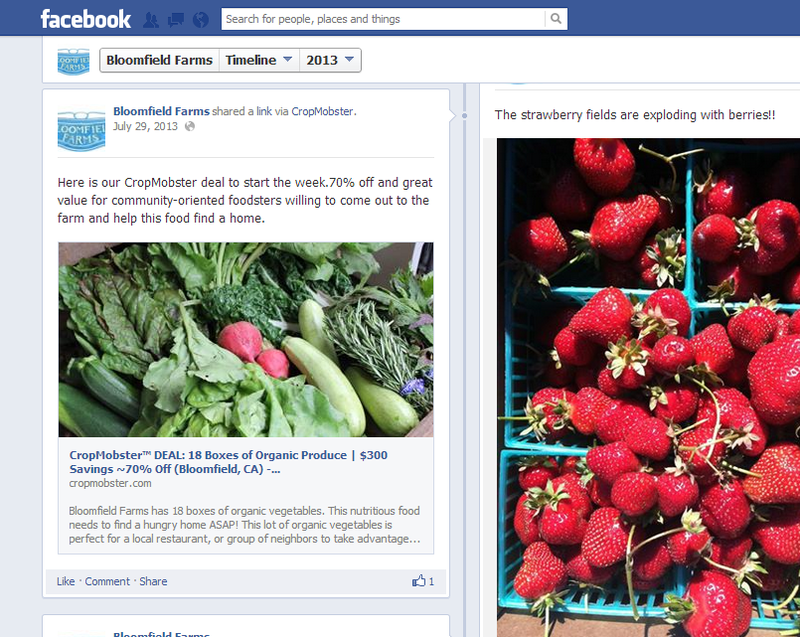 Bloomfield Farms has a small plot in Sonoma, California and they're using social to give back and build business. Sad to see so much food waste in the wake of farmers markets, manager Nick Papadopoulos started announcing flash sales of leftover produce on the
Bloomfield Farms' Facebook
page on Saturdays in mid-2013. Wildly successful, fans from all over the region now cling to Bloomfield's Facebook updates and other local farms are trying the tactic, too.
Social media was a Godsend to the food truck industry. Most trucks have been posting Twitter and Facebook updates on the regular for years now but NYC-based
Mexicue
took the trend a step further. Each season the hybrid Mexican/BBQ company announces one seasonal ingredient it wants to feature and invites fans to submit recipes via social for consideration. The fan-voted recipe gets featured on the truck's menu and the winner gets a gift card, too.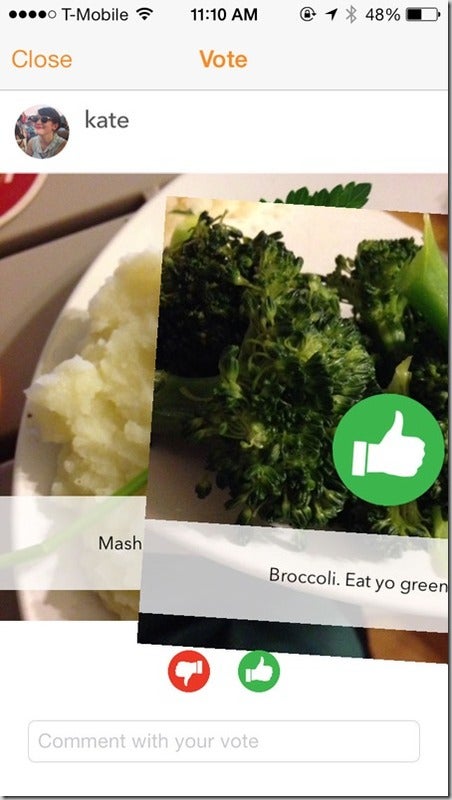 There are hundreds of food-related apps out there but
Pact
(previously "GymPact") is an ioS/Android app that helps users stick to a pre-determined diet. Suffering a monetary penalty if violated, the user sets a pact (i.e. "eat 5 vegetables a day") and is required to follow through. The social aspect? App owners have to upload photos of their meals to get voted on by other users to help keep them in check. After all, French fries don't really count as a vegetable, do they?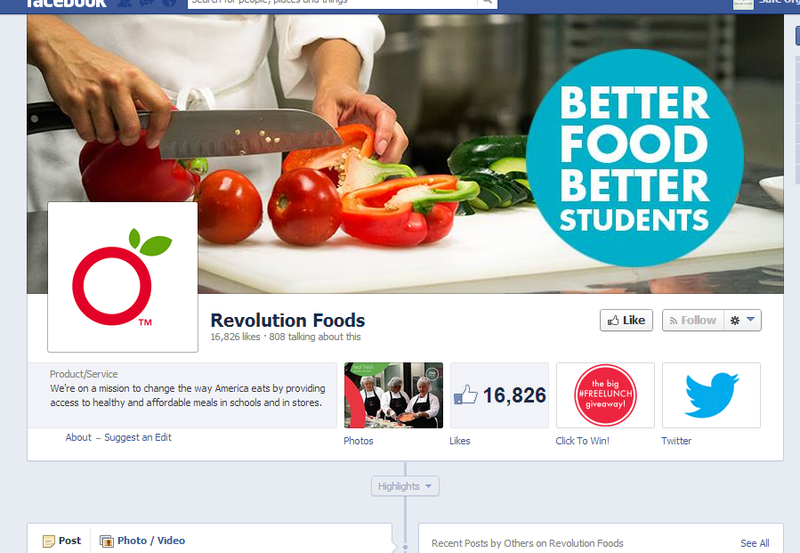 Founded by two enterprising moms (Kristin Groos and Kirsten Tobey) with a desire to make healthy, delicious food more available in U.S. schools,
Revolution Foods
has sparked a food movement online. With kits and snacks available in schools and in stores, Revolution Foods keeps fans interested via Twitter and Facebook where it's got thousands upon thousands of followers and they're big supporters of local agriculture.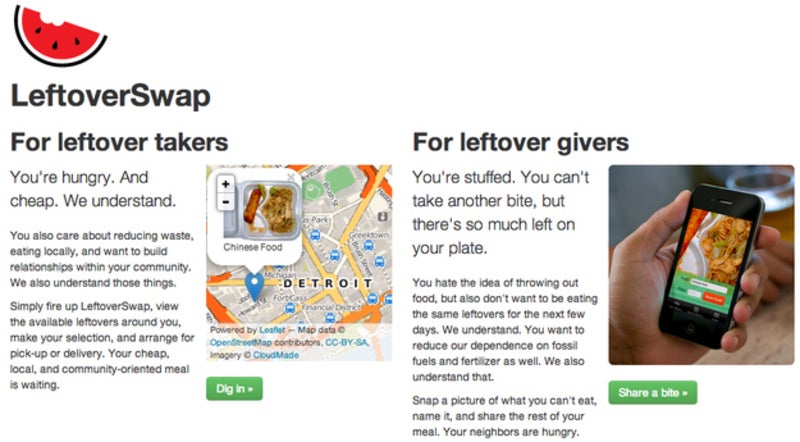 Available on Apple (Android coming soon), Leftover Swap is a relatively-new app designed to match leftover "takers" with leftover "givers." Users can set up delivery or pick-up and sort through foods they like while feeling better about eliminating some of the food waste we each contribute to each year. Rumbles of social-friendly interfaces are helping grow
Leftover Swap
brand to more and more cities across the U.S. Leftover Swap is green, community-oriented, and smart at that.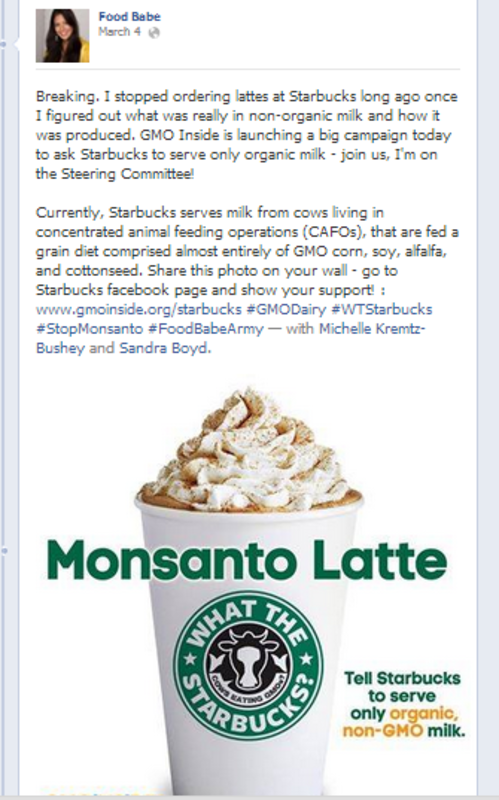 The
Food Babe
is also known as Vani Hari and she's built a fascinating niche career for herself over the last few years simply by blogging. A proponent of clean, honest food, The Food Babe regularly presses companies to alter ingredients in their products using massive social protests and petitions. She's parlayed her voice into massive online success (384k Facebook 'likes' and counting) and now sells product on her sites and charges for speaking engagements, too. Enterprising!
Food entrepreneurs are naturally creative, usually have an eye for aesthetics, and above all else, love community. They're smart and driven and they have exactly the kind of qualities that niche social media works so well for! These seven smart 'treps are going places and there are dozens more behind them.

Author: Ryan Currie is a product manager at BizShark.com, with 5 years experience in online marketing and product development. In addition to web related businesses, he also enjoys the latest news and information on emerging technologies and open source projects. Disclaimer: Bizshark has NOT been paid or have any personal or professional affiliation with any of the above companies or sites (aside from being a satisfied customer or user).