5 Ways to Keep Your Content Marketing Strategy Healthy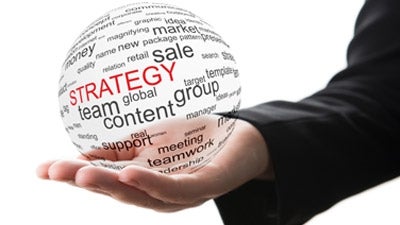 When you stop and think about it, all great content marketing strategies are very similar to healthy lifestyles. A lot goes in to living healthy. You have to eat right, exercise often, get a lot of sleep, minimize stress, and make good life choices. Sometimes if all of those items aren't properly maintained, you start to feel bad and things can quickly take a turn for the worst.
Make sure you don't fall for the gimmicks and "get-thin-quick" products. They don't work. It takes hard work and dedication.
The same things goes for content marketing. You have to put a great deal of time and effort into your strategy to make sure that it's healthy and producing results. It's just like working out. Once you get into a routine where you're doing it on a consistent basis, you feel amazing and you start to see results. If you were to stop after doing it for a while, you'll start to see that gut come back, you'll wake up with less energy, and you'll start struggling with your self-image. All of those things aren't good. You can't take shortcuts. You have to hold yourself accountable.
If you want to keep your content marketing strategy fit and producing results then make sure you doing the following exercises on a regular basis:
When you consider your own health, you probably have some problem areas that are common amongst others. A beer gut, saddle bags, etc. The first step to attacking these problems is to do a little research about how they come about, what contributes to them, and what you can do to get rid of them. You'll probably start your research online through a search engine.
Think about that same process in terms of your content marketing—people search for solutions to their problems every day. If you have lots of relevant content that uses those same keywords that were used in the search, there's a higher likelihood that you'll earn more traffic and customers.That's why you have to start by doing some research about which keywords you're going to use in your content marketing strategy. Don't go after irrelevant keywords (those that don't have to do with your business or your customers) or extremely general keywords (those that all your competitors are going after).
2. Regular Blog Posts on Relevant Topics
Just like your workout routine, you have to keep up with it on a regular basis, otherwise you won't see results. You're not going to lose 10 pounds by working out once, and you're probably not going to see a 100% increase in customers just by publishing one blog post. The key here is to be consistent.
Get started by creating an editorial calendar and brainstorm a list of blog post topics relevant to your audience. If you don't know what topics are relevant to your audience, send out a survey asking them what they'd like to read about on your site. Once you know what your audience wants to read about, write a list of 20-25 interesting topics and keep them handy in a spreadsheet.
Focus on writing and publishing one of these articles every week and just like that, you'll be 6 months into your strategy and you'll have 25 new articles to show as a result. Promote these articles using your social media channels and email newsletter and you'll start seeing more traffic.
3. Co-Marketing with Online Partners
Adding relevant content to your own website is great, but the search engines also look at your
website authority
when determining rankings. What this means is that you have to find influencers and other relevant partners in your industry, reach out to them, and exchange content with them that they'll publish on their website and link back to yours. Think of these folks as your spotters, workout buddies, or even personal trainers!If you need help finding these co-marketing partners, check out
this article
. Publishing your content on other relevant blogs gives you some great exposure to another company's audience, making it your own. The more relevant the audience, the better it is for both your traffic and customer numbers as well as your long term SEO because links from relevant websites hold more weight in the eyes of the search engines.
This part is more like the exercise aspect of a health lifestyle. Nobody enjoys doing it, but once you're done, you feel better and you see more results. Spend one to two hours every week implementing the best keywords you found in item one into the following areas of your pages. Make sure the pages you spend your time on are relevant to your marketing strategy (this means don't worry about your terms & conditions page or other pages that you don't want people finding you in the search engines for):
Doing this will ensure that you're getting the keyword density on your pages up and you're checking off all most important items when it comes to on-page SEO.
5. Conversion path optimization
When you work out, you have to track your activity and results and then modify your strategy to achieve more. The same thing goes with your website. Driving traffic to your website is only half the battle. You have to tweak things in your headlines, content, calls-to-action and website design to drive more visitors to become customers.
There are some great tools out there for this like
Optimizely
and
Unbounce
. Increasing your visitor to customer conversion rate is really tough but if you rely on the data, you'll be setting yourself up for success.
If you follow all of my aforementioned tips, your content marketing strategy will stay healthy and resilient. The best news of all is that BoostSuite helps you with each of these items, saving you time and helping you get the most out of your online marketing. The tool will analyze your keywords for opportunity, show you how to write articles around said keywords and share these articles with thousands of co-marketing partners who need your content, show you how to fix on-page SEO errors, and optimize your conversion path.
This article was originally published by BoostSuite
Published: July 17, 2014
2216 Views