Blogging may seem like an online trend for teenagers and aspiring writers, but it is an essential tool for building the popularity of your startup. As a new business establishing your brand's personality and building a client base, blogging is the perfect way to build relationships and establish your brand. Here are 5 ways blogging can help the popularity of your startup.
Blogging builds relationships with potential brand advocates
One of the greatest hurdles and benefits to a startup is that it's a blank slate. This provides the unique opportunity to shape your startup's personality and curate a growing customer base. Creating content that is relevant to your startup and useful to your clients will result in the growth of your community, who will keep returning to your blog for interesting and useful content.
Engaging posts build a conversation around your brand
Blog posts that offer a unique perspective are more likely to be shared online—creating an online conversation around your brand that cannot be replicated offline. Blogging allows startups to start and shape the conversation—giving your startup a personality by being part of the conversation rather than having clients talking around it.
Regular posts establish your startup as an industry expert
As a new company, blogging is an essential part of making your mark as an industry expert in your chosen field. Demonstrate your expertise by producing posts that offer unique and helpful content, ensuring that you grow a community that views your startup as the number one resource in your industry. Be careful in ensuring that these expertise posts are not bogged down in jargon—the more accessible a post is the more inclined one is to share it and the more popular your blog becomes.
Related Article: Is Blogging Really a Necessary Marketing Tool?
Blogging is an essential part of social media marketing
It's a good idea to have your startup's social media strategy tie in with your blog as a springboard. Your blog is where you will post updates relating to your startup itself as well as your industry. Blogging also forces your startup to create good content rather than share good content. Linking your social media platforms back to your interesting and useful blog is the perfect way to drive your social media community onto your website.
Up goes your search ranking
The search engine results page is a key tool in a startup's arsenal. Appear on the first page of a search query and your startup will receive a noticeable boost in popularity. Search engine algorithms are trade secrets, but it is an established fact that the more relevant and interesting your website's content is, the higher it ranks on search engine results. Blogs require regular updates, meaning search engines will interpret your site as relevant. Interaction generated by your blog posts will signal to search engines that your content is interesting. This combination makes it more likely that your startup's website will rank higher on search engine results—giving your start-up the edge over its competitors.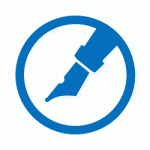 Author: Lauren Veckranges is a marketing and copywriting enthusiast and is interested in all things pop culture and politics. She is currently writing for a company called Archetype Copywriting and their clients, Johannesburg http://www.johannesburgoffices.co.za.