As Google battles to make SEO ever more complicated, and companies spend more and more time on social media each day trying to build "fans," the real question is, "What techniques are actually producing results right now?"
If you want to promote your business on the internet, what are the most efficient ways—in terms of both time and money—to make an impact and actually start to generate meaningful, measurable results for your company?
One of the most effective online business-building strategies is monitoring your brand mentions on social media. Whenever your business name, website or product lines are mentioned somewhere on the Internet, you're instantly aware of the conversation. That way you can engage interested prospects, increase word-of-mouth and monitor your brand reputation.
The problem is how best to do it. And fortunately there are all manner of tools on the market that will automate the task, varying in price from free right up to enterprise editions costing thousands of dollars.
Some are more appropriate for small businesses while others offer enterprise-level features. Let's examine some of the most popular options currently on the market to give you a better idea of which reputation management tool may be most appropriate for your needs.
Google Alerts
You may not be aware that good old Google offers a free service called "alerts." Simply enter a search term (such as your business name) and select how often you'd like updates, and Google will then email you every time they find a new webpage featuring your selected keyword. Set up as many keywords as you'd like (why not monitor your competitors too, for example?) and sit back knowing that Google has your back.
However while Google Alerts may seem like a perfect solution for most people's needs there are some drawbacks you should be aware of. Firstly, Google only monitors web pages—that is news sites, blogs and suchlike. What they won't do is monitor social media conversations.
Secondly Google Alerts has received some bad press over the years as it has a nasty habit of "missing" some brand mentions meaning that you're only getting part of the story.
Lastly the user interface is rather clunky. Alerts are only sent by email. There is no RSS alternative any more and no user dashboard. The results you generate are therefore pretty basic.
Talk Walker
To many people, Talk Walker is what Google Alerts used to be: fast, efficient and capable of identifying all manner of new brand mentions. The service is almost identical in both features and price except that some business owners claim that Talk Walker's results are more accurate and complete.
Hootsuite
One of the most popular social media dashboards of all, Hootsuite also offers a limited ability to track brand mentions online. The mentions that are tracked though are very specific—they apply only to Twitter. You won't be notified of mentions on any other sites so unless Twitter is the sole focus of your social media monitoring efforts you'll be needing additional tools to get a broader view of when and where your business is being discussed online.
That said, Hootsuite does offer a free version so it can be a quick, easy and cost-free way to monitor all manner of keywords on Twitter.
Mention
Monitor is the first "full blown" social media monitoring solution so far on the list and is capable of spotting brand mentions on social media sites like Twitter and Facebook as well as literally millions of other news sites, forums and blogs. In all, it's an impressive offering that has helped Mention to gain some high level clients.
Prices vary depending on the services you need. For small businesses, the free Mention account entitles you to one alert and up to 250 mentions a month. Realistically most businesses will want to track far more keyword phrases so a paid account will be required. That said, even paid accounts offer a surprisingly small number of alerts so larger companies—or agencies—wanting to track large numbers of keywords may rapidly find Mention becoming less economical than other solutions.
Trackur

Trackur promises a very similar offering to Mention but with one key difference; they claim to never limit the number of mentions they'll track for you. In addition their influence scores for each mention claim to help to cut down on social media "noise" by allowing you to quickly find those conversations that can have the biggest impact on your business.
For those tracking popular keyword phrases this feature can be worth its weight in gold as it saves huge amounts of time each day. No more wading through hundreds of alerts to find the few that really matter; let Trackur do the hard work for you and display only the most important mentions.
While Trackur does offer a free trial, this is only for 10 days after which time you'll need a paid account. Whilst Trackur paid accounts start at $97 a month—meaning a higher entry level cost than Mention—in many cases these packages can work out far more cost effective due to their unlimited mentions.
Rankur
If you're looking for more "granulation" in your monitoring then Rankur may impress. Their service doesn't just find mentions of your chosen keyword phrases in an almost real-time environment, it also includes a huge range of search tools designed specifically to pick up specific mentions.
So, for example if you just want to see where your press release has been published, Rankur can help. Want to find just conversations taking place on UK discussion forums? It's easy with Rankur.
What this means is that rather than just monitoring "everything"—which the tool does well—you can also break down your brand monitoring to make it easier to manage and more effective as a result.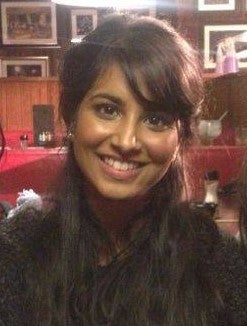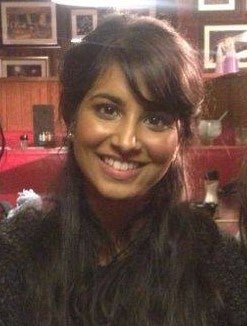 Author: Paige Hawin is an experienced business owner and entrepreneur who focuses her time on reputation management. She currently works with Interel Group.