4 Reasons to Capitalize on Email Marketing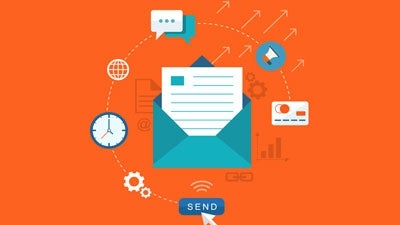 Marketing has changed a lot since the more than 40 years ago email was first delivered. Social media and search engine marketing have left businesses with no shortage of avenues to market to their target demographic.
When it comes to your business, don't forget the marketing basics. Here are four reasons why this veteran marketing channel is essential for your small business:
It gives you actionable insights.
One of the biggest benefits of a good email marketing program is detailed statistics about your email marketing campaign. Compared with marketing channels like a billboard or television commercial, email marketing metrics provide more information regarding the success—or the failure—of the campaign.
Conversions from emails are clearly defined and easier to simulate compared to the traditional broadcast marketing tactics.
Email makes you be a better marketer.
Prior to delving into creating the best email marketing campaign, you need to make sure you have a strong recipient list.
It's a great idea to define and segment your business contacts and decide which emails to send to which contacts. This forces small businesses to take a focused look at their target demographics, and will further benefit the rest of a small business's marketing tactics.
Start by aiming to understand your audience and what it is that makes them tick—this is essential to successfully targeting search terms for SEO. It allows you to align your brand with the proper accounts on social networks and structuring your website for conversion optimization.
It saves you time so you can spend it running your business.
Almost every good thing in life takes time—some a little and some a lot. For small businesses that operate without the resources large marketing departments can utilize, consider email marketing automation.
Spend your time on creating great content instead of the mechanics of sending the message. There are plenty of affordable automated systems for small businesses.
Email marketing protects your bottom line.
When it boils down to it, the goal of small business marketing is to find a return on investment—the quicker the better. Every single dollar spent on marketing counts, and that's what draws small businesses to email marketing.
Plus, email targets—your database of contacts—are the easiest to reach in an effort to re-engage previous customers or to move new leads down the sales road. Email marketing is a non-invasive method that allows you to stay at the forefront of your contacts' minds and one of many
ways to attract more new business
.
Email marketing is holding steady and continues to play a prominent role in small business marketing. It is one of the most effective methods to help small businesses to grow online, and provides prompt return on investment that helps businesses thrive.
How does your business make the most of its email marketing campaign?
Published: May 11, 2015
2038 Views