3 Ways to Improve Your Website Conversions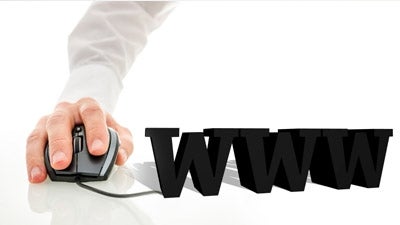 Every day, companies make the mistake of funneling money into
increasing web traffic
without having a plan in place to convert that traffic.
Here are 3 ways you can improve your website conversions:
Have strong calls to action
A great call to action
entices the visitor in a clear, straight-forward manner to click on a link that gets them to
do something
—usually a purchase, a free trial, or to sign up for a newsletter or brochure. Strong calls to action can dramatically increase the amount of leads you get. So what are some features of a great call to action?
Don't be vague. Simply having a link that says "Buy Now" or "Click Here" is not only unenticing, but does little to provide the visitor with more information as to what they're doing.
The size and placement of the CTA graphic matters. The graphic should stand out on the page, not blend in. You can also use heat maps to see what area of your site people spend the most time looking at; it will usually be the very top and/or bottom.
Create a sense of urgency in your CTA. If a potential customer is on the fence about opting in, a special, limited time offer or discount can be the deciding factor.
Be simple, clear, and concise. You don't have to crowd your CTA with a hefty explanation of why visitors should click. Basic, powerful selling words and clearly defined purposes are all that's necessary.
Have great visuals on your website
Face it: the brain processes visuals much faster than text. In fact, 90 percent of information transmitted to the brain is visual. Therefore, the way your site appears to the visitor can make or break their decision to purchase or sign up for something. Here are a three
basic visual tips
that can go a long way in improving your website conversions:
Spice up the landing page. A bland landing page with a standard typeface and no images will carry less traction than a landing page with graphics and unique typography—even if the content on the bland page was better.
Use images and graphics in blog posts and throughout your site. These don't have to be big images that take up space. Basic, colorful graphics or related images next to blog posts can be extremely effective.
Control white space. Having great visuals should be balanced with the white space on the page, avoiding clutter and giving visitors a clear view.
Focus on content above the fold
This is the portion of the webpage that is visible when a page is initially opened in a browser window. This is the first thing visitors see, and first impressions are everything.
Good CTAs and visuals should be coupled with quality content above the fold to increase chances of improving website conversions. Here are a few tips on how to use content above the fold to improve web conversion:
Put key content at the top of the page—i.e., what your business does, and how visitors can benefit from your product or service (use images and text).
Have your powerful CTA above the fold.
Consider including testimonials or logos of companies that you have worked with.
Do your research. Take a look at what competitors and leaders in your industry are including above the fold, and write down the elements that stand out amongst them.
Make sure your above the fold content is cohesive with the rest of your website. Making a strong above the fold portion will do little if everything else fails to meet expectations.
Published: January 28, 2014
2204 Views