With the holiday season almost upon us, it's time for online marketers to get their email campaigns in order to take advantage of ready-to-buy shoppers. Last year, consumers spent $3.118 billion online on Cyber Monday alone—up 20.5 percent from the previous year, according to comScore Inc.
In order to capture a significant slice of online holiday spending, it's important that you have compelling subject lines that make your customers open your emails. Here are 25 excellent email subject line ideas that you can use to cheer up your customer's inboxes this holiday season:
5 Subject Lines for Thanksgiving
Thanksgiving may be a time for sharing a meal with loved ones, but eCommerce retailers also see it as one of the busiest times of the year. With Black Friday and Cyber Monday following close behind Thanksgiving, you will want to build excitement with your subject headlines. Here are a few ideas to get you thinking:
"Fall in Love with These New Styles"
"Hours Left—Shop Cyber Monday Deals"
"Our Biggest Black Friday Sale Yet"
"Happy Turkey Day! Enjoy 50% When You Shop on Black Friday!"
"We Think You'll Gobble This Deal Right Up"
5 Subject Lines for Christmas
The hectic purchasing frenzy of Black Friday and Cyber Monday may be over, but shoppers who have not completed their Christmas shopping are still ready to buy. You can drive huge amounts of traffic to your website by promoting your content and products that offer assistance for finding those last-minute gifts.
"Last Minute Gift Ideas? We've Got You Covered"
"I'm Dreaming of a White Hot Sale"
"Get Them What They Really Want This Christmas"
"Struggling with Gifts This Year? Find Something They'll Love"
"Ten Stocking Stuffers That Will Make Anyone Excited"
5 Subject Lines for Hanukkah
Often overshadowed by Christmas, Hanukkah is the eight day Jewish celebration which occurs between late November and late December in the Gregorian calendar. It is also known as the Festival of Lights and the Feast of Dedication.
With the advent of social media and the Internet, marketing to smaller populations is now more affordable than ever. Here are a few Hanukkah-themed subject lines that you can use this year:
"These Hanukkah Deals Will Light Up Your Life"
8 Deals to Kick Off Hanukkah
"Happy Hanukkah! Celebrate with FREE SHIPPING"
"We Like You a Latke!"
"8 Days of Deals—Happy Hanukkah!"
5 Subject Lines for New Year's Eve
New Year's Eve is when everyone is thinking about their goals. How can your products help them achieve these goals? Make your email subject lines exciting and inspire them to make a change in their life.
"New Year, New You—Get 20% Off Your Next Gym Membership"
"Five Ways to Make This Year ROCK"
"Don't Let the Ball Drop on This Deal"
"Get Your Year off to a Good Start—20% Select Styles"
"The Countdown Is On—Free Shipping Until Midnight"
5 General Holiday Subject Lines
Depending on your audience, you may want to use more secular phrases in your email subject lines so that you aren't accidentally excluding anyone. For example, saying "Happy Holidays" instead of "Merry Christmas" is considered more inclusive and will therefore appeal to a greater number of readers. Here are a few examples of general holiday subject lines that you can use:
"These Holiday Deals Are Just for You"
"Are You Ready for the Holidays? Get 60% Off Now!"
"Open Now for a Sneak Peek into Our Holiday Gift Guide!"
"Get Ahead on Your Holiday Checklist"
"Beat the Blues with This Winter Sale"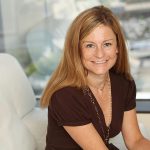 Author: Erika Brookes is the Chief Marketing Officer at Springbot where she leads all brand, product, marketing campaigns and communications. Before joining Springbot, Erika was the vice president of product strategy for Oracle, the vice president of marketing and communications at Vitrue, and other executive-level marketing positions at leading technology companies like MindSpring, Earthlink and Rackspace. In her limited free time, you'll find Erika running through Atlanta with her yellow labrador Sunny or sharing marketing insights on Twitter @ebrookes.