2 Steps to Produce Leads from Your Online Marketing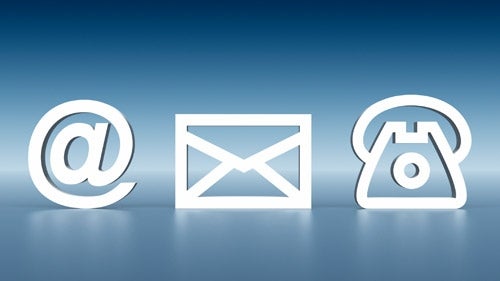 The freelancer population has tripled since the nineties and is predicted to be half the US workforce by 2020. You would think this increasingly competitive environment would force these small businesses to set a high bar for converting customer sales leads. Guess again. Some fresh numbers paint an alarming picture. The statistics come from SMB Digitalscape.
Consider this:
60 percent of small business websites don't have a phone number listed on the home page.

75 percent are lacking an email link on their home page.

66 percent don't have a contact form to enable consumers to request information.

93 percent aren't mobile-friendly and "will not render successfully on mobile devices or smartphones."
Now what happens if your small business website does have contact information? In 2010, Rentlinx, an online rental housing network, studied 8,000 phone calls from renters responding to RentLinx Plus! ads. They uncovered some more shocking statistics:
Only 26% of the callers got a live person.

Another 18% of them were greeted by an automated system that allowed them to navigate to a person.
That means more than half of the callers never got a live person. According to research, more than 80% of these callers will hang up. While the growth in the freelancer population is a strong indication of the future of enterprise business, these statistics paint an alarming picture of how many of these freelancers will survive over the next decade.
Let's stop here and discuss the purpose of advertising and marketing your small business, which is: to produce leads. Leads are phone calls and emails from potential customers. Your job is to
turn some of these incoming leads into customers
. Doing the math with these numbers, you can get the jump on 60% of your competition, just by making sure your telephone number is prominently featured on your website. You will best another 74% of them if you have
live answer
on the phone when prospects call in.
With all the hype in the small business world about social media, digital marketing, search engine optimization and online advertising, it appears that you can get the jump on the majority your freelance competition just by doing 2 basic things:
1. Make it easy for someone to contact you; and
2. Have someone there to talk with them when they do.
Over 5 million small businesses, many of them freelancers, signed up for virtual answering services with companies like Ring Central and Google Voice in the 2000's. These virtual phone systems allow them to record greetings and voice mail and route calls to several phones, making these very small companies look bigger than they are. Small businesses want to look big because many callers equate company size with professionalism. However, if most of their callers are sent to voice mail, as the data indicates, it may be time to re-evaluate the effectiveness of this strategy for these small businesses.
Published: May 13, 2013
2888 Views