10 Content Basics to Include on Your Website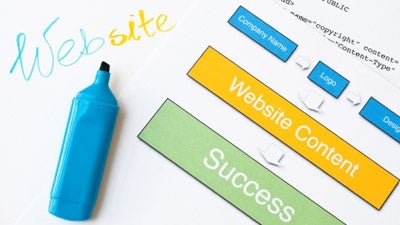 Filling your site with content is an important step for your small business. When you're creating content, there are some basics that you want to be sure to cover in order to get the most from your site. Here are 10 content basics that are a must for any small business site.
Visitors to your site
want to know exactly what you have to offer them. Make sure to break down your services, explain who needs them, why they might need them and how you go about conducting these services. This part should be very explicit—you don't want there to be any confusion about what it is you do or why it's valuable to your audience! Try to find a unique angle to help you stand apart from your competitors.
Right off the bat, you want to express to your visitors what skills are needed to perform the services that you do, what skills you have that enable you to do this and how your experience has lent itself to these skills. This is the time to brag a little. You want to make sure that your audience can easily see that you are the best or at least
how you compare to your competitors
. Don't make them dig for the information, get it right in front of them!
Advantages of Using Your Services
Your customers are paying money for your services, so you want to be sure to highlight all the
benefits and advantages
to make sure there is no question about what they are getting for their money. You can do this with a static page as well as with blog posts highlighting the different benefits. Also, think about adding a testimonials page. Bortek Industries shares
customer reviews and testimonials
on their page. Customers tend to believe in the recommendations of other customers.
The easier it is to use your product or service, the more successful it will be. By filling up your site with fresh content that educates your audience on your industry and on what they can do on their own, they will come to view you as a trusted source of information. Valuable content like this can also drive outside traffic to your site.
Making sure your site and its content are
easy to share
is an important part of keeping your audience interested. Keep your content industry-friendly and try to make it the kind of thing that does well on social networks, not necessarily just information about what it is you do and sell. It helps to do some research into these markets and what is doing well on each social media platform in order to boost the amount of social signals your content receives.
Online and offline advertisements both require content on the site or print source that hosts these ads. If you're offering specials or discounts, be sure to explain what the ads entail and back them up on your site. This will do the dual job of minimizing confusion and also giving your audience more information to engage with.
Content That Meets Current and Long-Term Needs
One of the most important qualities of a website is that it is kept up-to-date with current news, while also retaining any information that will be useful in the long term. Specifically, good websites have information about goings-on of the company right now—like special sales, deals, and press about the company. However, a good website doesn't skimp on the basics that are constant, like information about a company's history, how to get in touch and the company's function. Website content should be both evergreen and time-specific.
Content That Meets Needs and Answers Questions
Web content is great if it's entertaining, but the best web content serves a purpose—either to instruct visitors how to use the site or interact with the business, or it answers questions a customer might have. Having a
Frequently Asked Questions (FAQ) section
on a site can be extremely helpful, because it can address common questions that current and potential customers have about how the site functions and how your company does business. Websites should also have content that serves a purpose and allows a visitor to accomplish something, like purchasing an item using eCommerce or submitting written material for publication.
Content for Potential Customers
Websites should be clear, concise and easy to use—that's the best way to turn a potential customer into a paying customer. Make sure your content includes any info that a potential customer will want to know before doing business with you, like what your prices are, how your business works, and how to communicate with you. You should think of your website as an advertisement that helps you make sales conversions.
Content for Current Customers
Websites are definitely a great way to market your company and attract new customers, but that's not all they are. It's important that you remember your current, loyal customers, too! Informing customers about the basics of the company is helpful for their first visits, but be sure to include content for people who already frequent the site. Good examples of content for current customers are news updates and blog posts about new developments, functions to book appointments for already registered clients and special deals for loyal customers.
Published: November 18, 2013
4705 Views