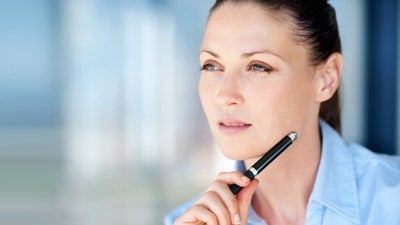 Where does your brand stand right now? It's a question not many businesses and individuals can answer with any degree of accuracy. Without any plan to analyze their brand in place, it's not likely they will have an answer anytime soon. Knowing the status of your brand affords a business the advantage of having a starting point in their efforts to be the leader in their category. Knowing where you stand eliminates any assumption of your brand status.
How you identify your brand status involves placing a great deal of effort into discovering where your business stands and what values it adheres to, to be successful. Part of this analysis involves understanding how stakeholders view the brand. In branding, perception is reality. It's one thing to assume what the brand perception might be but it's quite another to understand where that perception comes from.
It's been said that knowledge is king, and in the world of your brand, knowledge will give you a distinct advantage. Many companies I come into contact with have a loose understanding of how they differ from their competition. They don't think it through frankly, though. I network quite a bit, and when asked what makes them different, the answers are usually vague and typical. To differentiate means to be completely different than the competitors, not differ slightly. I use differentiation as a strategy.
When I work with businesses to establish a positioning strategy or facilitate my branding process, I am deliberately taking a position of differentiation. Wherever the competition lies, I take the polar opposite position on purpose. I am looking for opportunities in attitude, color, image, position, etc. To tell a positive brand story, you must be on top of yours. Once you determine where you want your brand to be, it is up to you, its leader, to do everything you can to strengthen its perception to your audience. You have to live your brand. You have to live it when times are good AND bad.
If you don't understand where your brand sits, then everything you do to move forward is mired in inconsistency and confusion. Having a positioning strategy that establishes you as the leader gives your brand stakeholders a clear direction. Marketing has a positive goal, that has its basis in differentiation. It makes it easier on everyone. The only challenge is staying on focus. That takes discipline.
I am constantly aware of what my brand stands for. I understand the perception on the street and I enjoy the benefits that my brand position affords me. No matter where I conduct myself, I am keenly aware of my brand. My brand palette is consistently used and I adhere to my values. Online and off, moving myself forward is easier. When you know where your brand stands, only then can your efforts be truly focused. Take back the high ground and make your brand as effective as you desire.