"Your mindset matters. It affects everything—from the business and investment decisions you make, to the way you raise your children, to your stress levels and overall well-being." –Peter Diamandis, founder of X Prize Foundation
Everything we aim to accomplish in life and our success or failure in achieving them all depends on one thing–our mindset. In a competitive market and business world, the proper mindset is especially important. There will always be setbacks, disappointments, and failures you will encounter along the way and without the right mindset, it will be easy to lose sight of your goals. You'd be aiming for something but end up somewhere else.
So you've been in business for a while now, but you're still stuck at the same place you were when you started. Or worse, you've fallen behind and it seems like there's no way to move forward. Maybe it's your product–or maybe it's your mindset. Here are signs you might not be in the right marketing mindset.
You are overwhelmed by the concept of marketing
It's easy to feel overwhelmed with all the strategies, technology, and tactics there is to try, and that's normal. But don't let the fear of the unknown paralyze you and hinder you from even starting. Take control instead of letting the fear control you. You can start by creating a marketing plan so you have an idea where you're going. You won't be clueless forever and you'll be learning along the way. It was Nike's brave decision to shift to the marketing mindset 31 years ago that allowed the shoe giant to grow and become more successful than it already was today.
You only see yourself as an entrepreneur, not a marketer
No matter what industry you're in, as long as you're trying to get people to buy something from you or avail of your services, you're a marketer. It's important that you stay in the marketing mindset when handling a business–from the development of your product to setting the price–in order to produce something that will sell and that the customers would want. Don't limit yourself to the label of 'entrepreneur.' It is normal for entrepreneurs to wear many hats, and if you want to be successful in that profession, you should learn to be more flexible and be open to more responsibilities (but not to the point of burnout).
You are easily discouraged by failure
Just because your marketing efforts never worked in the past, doesn't mean it never will in the future. You just have to keep trying until you find what works for your business. Success doesn't happen overnight. It's failure after failure and one lesson learned after another that makes an entrepreneur and marketer wiser. Instead of letting failure discourage you, use it as a guide on what to avoid and what to do better next time. After all, marketing is the key to your business' growth, and you can't just decide to do away with it.
You constantly underestimate your marketing abilities
Not all successful entrepreneurs started out with a complete knowledge of marketing. It's just something you need to learn along the way to grow your business. Don't be discouraged if you're not good at it now. You can't be good at something you didn't work hard to learn. You just need to try harder and keep learning. With enough persistence and guidance, you'll eventually learn how to effectively market your business and get better results.
Your business is driven by sales and not by customers
In order to be successful at marketing, you have to put your customers at the heart of your business. Understand their needs, wants, and desires and figure out how you could meet those and solve their problems. Think like them. You'll be able to market better and satisfy your customers if you have them in mind in making and designing your product or service. You'll also be able to gain their trust and loyalty if they know that you truly care about them and not just making money.
The road to successful marketing is paved with proper mindset
Trust yourself and have confidence in the products and services you offer
Know your value
Think like a marketer
Position your customers at the center of your business
In a competitive marketplace, marketing can be a very challenging task. You may have a quality product and a carefully planned marketing strategy, but without the right marketing mindset, your efforts are likely to go to waste. However, it's never too late to start. If you're stuck, it might be time to start changing the way you do and see things. By developing the right marketing mindset, you'll be able to engage more effectively with your customers and start turning things around for your business.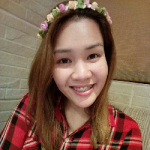 Author: Lois Sapare is an editor at Scoopfed and occasionally writes for Royalty Gem. She is a former student journalist with a bachelor's degree in Information Technology. When she's not giving tips and advice for entrepreneurs on startups, marketing, and self-improvement, you can find her watching pysch thriller films or keeping up with the latest buzz in the tech world. Follow @rugbrat on Twitter.