As small businesses are making their mark in the digital world, online marketing becomes more and more important. Content marketers and business professionals know that video is now the go-to medium for communicating information.
Just a couple of general reasons why video will help improve your business:
On a regular monthly basis there are 1 billion visitors to YouTube, making it the second largest search engine on the Internet.
Video advertising on social networks is rapidly replacing static display advertising. Predictions conclude that by 2017, 74 percent of all Internet traffic will be video. Why? Because 80% of Internet users will watch a video on a web page…while only 20% will read the text content of that page completely.
Why it Works
Telling your story or explaining your topic with visuals is sure to leave an impression on any viewer. Why? Because visual information is processed 60,000 times faster than solely text. Considering the World Wide Web can sometimes offer a wealth of information, keeping things simple, short, and visual with video is the best way to communicate your message. So, how many words can a video paint if a picture paints one thousand?
Some fun facts:
Online ads are memorable—80% of Internet users remember watching a video advertisement for a website.
After watching a video about a company, 75% of users will visit their website.
When making purchase decisions on the web, 96% of consumers think videos are helpful.
Users spend almost twice the time on websites with video content. Spending a lengthy amount of time on a web page will cause Google to consider the page as relevant, and in turn, possibly increase your Google page ranking.
Using precise and popular keywords and descriptions will help boost web page traffic.
Click through rates of e-mails will increase by 97% if a video is included.
How to Use Videos
The possibilities are close to endless when it comes to best practices while using videos to help grow your business. Whether you are using videos on your website's landing pages or including them in your marketing strategy, the visual, aural, and textual content serve as key players when it comes to creating awareness about your business in today's digital world.
On Landing Pages:
Using video on your website will help increase conversions, changing visitors to customers and making money for your business. According to Web Analytics World, videos on a landing page can increase conversions up to 80% or even double the amount of sales achieved from your landing page.
Also, Google has a thing for videos—your chances of upping your ranking will increase with a video on your webpage.
Here are some tips on how exactly to use a video on your landing page:
Where? Your video should be one of the first things a user sees when surfing your homepage. This ensures views, impact, and landing page performance.
How long? Short, sweet, and to the point. Time is valuable, and the viewer probably doesn't have much of it to waste on your video.
Take action! After watching your video, viewers should know what to do next: subscribe to your newsletter or blog, write a review, take a survey, download a guide, visit your online shop, leave contact information, interact with the company's social media channels… just to name a few options.
Aesthetic impressions? Take some time when choosing a thumbnail; first impressions matter, so the image should be engaging and appealing. FYI: A San Francisco start-up saw a 9% conversion increase once they changed their video thumbnail to a more eye-catching image!
As Marketing Tools:
Videos aren't only great for landing pages, but also as general marketing tools. As small businesses usually don't have much of a budget, free and easy to use presentation tools become the marketer's best friend.
A few ideas on how to use video marketing content:
Express yourself! Present your business to reach potential customers, send an elevator pitch to potential investors, or document your portfolio.
Persuasive explanations: explain to potential customers why your business is better than the competition.
Teach and learn: how-to videos for customers are wonderful because they engage the customer, keeping them satisfied and loyal.
Show off what you've been working on: build anticipation with a teaser video to get people excited for an upcoming product launch.
Business goals: talk about your vision, business strategy, mission, and founding story.
Case studies: video case studies are more enjoyable than long, written case studies.
Event invites: tell your customers about the grand opening party or sale you have going on with an e-video invite!
Show them the real you! Let your customer in on your company's culture so they have a better idea of who the team really is.
Video marketing can benefit businesses in infinite ways. Get creative and put some content together, find free online animated video creation tools, make some videos, and press play to get your business growing!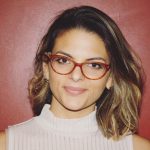 Author: Emily Cleary is a writer and content marketer with a background in higher education teaching, writing tutoring, and business. She writes various types of content online and in print. You can contact her via LinkedIn.