The most innovative and leading companies today have found channels to move beyond being simply a product or service. They've managed to integrate themselves into the lives of their customers in mutually beneficial ways. They matter, and not just when someone needs them. Apple, Google, Amazon, and even Subway have migrated from necessity to relevancy. They're thought of beyond just when they're needed.
But how did they do it? What's the magic formula? Lucky for us, this isn't alchemy, and there isn't some closely guarded secret recipe to reaching your customers and becoming more relevant than you are today. It just takes time and effort. It just requires actionable steps and objectives.
Are you ready to boost your brand relevance?
Content is King
Read up on modern marketing practices, and you'll undoubtedly come across this phrase, and with good reason. Content is king. There is currently no better way to connect and engage with your customers than providing useful, intriguing content and giving it away for free.
Blog posts, articles, whitepapers, podcasts, videos, and ebooks are all excellent examples. Creating valuable content—defined as informative, entertaining, inspiring, or thought-provoking—and giving it away generates a value and relevancy for your brand. Your customers are getting more from you. Create and share via your website, email list, and/or social media.
Targeted Messaging
Your clients and (dare I say it?) fans are tired of generic messaging, be it marketing or otherwise. They don't want to be inundated with messages directed at the masses. They're distinct. Individual Cookie-cutter marketing doesn't work in the digital world.
And it shouldn't. Technology gives us the tools and data to tailor our messaging, to target specific clients with offers, and products, and services, and recommendations that matter to them. Tools like Facebook Targeting (which gives the ability to address people by age, gender, location, language, and/or education) allow you to get the right message to the right people.
Customers want to be recognized as the unique personalities that they are. They want messaging and offer that are specific to them. Provide that for them, and you suddenly matter a whole lot more in their day-to-day lives.
Create and Join Communities
The digital realm makes unprecedented levels of connection and communication possible. Google+ circles, Facebook groups, discussion forums, Twitter hashtag chats, and similar capabilities on virtually every other social media platform and website grant far-reaching and instant channels of engagement.
So get out there. Participate. Spread your ideas, generate open discussion, ask questions, share your content. Engage and interact with your customers without trying to sell them anything. It doesn't matter whether it's on your own platform (company website, Facebook Page or other social media account), or you join an existing one. The point is to be there.
Sponsor or Promote
Successful and relevant companies make it a priority to give back. They sponsor and promote events, teams, activities, and causes that matter to their clientele and their community. There is no better relevancy than making a difference out there in the "real" world, in whatever way you can.
Get Local
You can compete for business around the corner or around the globe. And you should be doing both. Unfortunately, many businesses often see it as an either or scenario, and they foolishly decide to focus only on the larger "world market" at the expense of their local community.
Want to instantly increase your brand relevancy to the people around you? Setup pages, groups, and accounts for each location in your company. Connect with those near you. Utilize geolocation targeting (connect with people physically nearby) and social listening (monitor for local keywords and hashtags) on social media. Make comments, give suggestions, offer recommendations on the things closest to you—and them—in your area.
Brand relevancy is important in a world where the next product or service is a mouse-click away. So give your customers more. Target your messaging. Provide beyond your own business. Engage. Connect. Communicate. Become a trusted part of their lives, and their day. And remember who you are and where you come from.
Move from necessity to relevancy. And watch your business take off.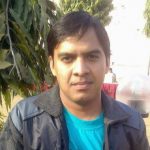 Author: Shyam Bhardwaj is the VP of marketing at Calgary SEO agency. He runs day-to-day operations of content and growth marketing for SMBs. He frequently writes about start-ups marketing, social media and SEO. Follow him on Twitter: @shyam_bhardwaj