Generation Y, otherwise known as the millennial generation, is the most coveted demographic for marketers. Not only is this generation among the largest of demographics, but it is also one of the most "spendy." If you can hook millennials on your product or service, you can set your business up for long-term success.
The challenge of marketing to millennials is that they are much savvier than the average consumer. They can spot a marketing scheme a mile away, and they have tools at their disposal to keep ads at bay, whether it is online software that blocks them or online streaming devices that don't include commercials.
You need to understand how marketing to millennials is different if you want to be successful in reaching them. Here are a few things that you need to be successful with millennials:
Authentic Content
Just like millennials can sniff out a marketing scheme a mile away, they can also detect the faintest whiff of insincerity in your content. Millennials want authentic content that provides real value—either by actually solving a problem they are facing or by entertaining or inspiring them.
Authentic content is also unique content. That means not just writing content in your own words but also having original ideas. Approach topics from a new angle or experiment to find new solutions that your competitors aren't offering.
Customer-Driven Advertising
One reason that traditional print publications like newspapers and magazines are not doing well is that millennials do not respond well to the types of advertisements featured in them. Print ads, radio ads, direct mailers and other outbound marketing are seen as too impersonal. These ads sell the product with the brand in mind.
Millennials want customer-driven advertising that is tailored to them. That includes email marketing campaigns that automatically plug in the customer's name or that sends specific messages based on where customers are in the sales funnel. That also includes web ads based on user-intent signals, ensuring that only the right ads are delivered to the right person.
Inbound Marketing
E-books, white papers, videos, online courses and other inbound marketing material performs very well with millennials. These types of content typically offer genuine and practical solutions to problems and help customers figure out how to do something on their own. For example, you might be a landscaper and create videos about how to fertilize and prune flowers or create a white book about the best native plants for a yard. Customers still have a reason to hire you, but you are providing valuable information for them to handle maintenance.
Inbound marketing also helps you to build relationships with customers over the long term. Millennials won't necessarily buy from you the first time they have contact. You have to create awareness and nurture those relationships to get the sales you want in the long term.
Thought Leadership
Millennials value expertise and authority. They understand that so much of the web includes content that is quickly generated to get clicks or that is even automatically populated by a bot or a low-paid worker who barely understands English.
Offering content that shows real thought leadership stands out from the crowd, and it better connects with millennials. Establish your thought leadership by writing content that is well-researched and thorough, including citations where necessary. You can also establish your thought leadership through your online activities, business partnerships, and offline appearances.
Customer Creation
Millennials love to be involved in content and product creation. You can easily do this with contests that ask customers to reinterpret your logo, come up with a new product, or create a new ad, for example.
Brands that have done this well include Coca-Cola and Lego. Coca-Cola asked customers to create illustrations, photographs, videos and more that interpreted the drink as an energizing refreshment. Not only did Coca-Cola get some great new ideas, but customers felt engaged and valued. Lego holds a regular contest in which customers can submit their ideas for new build sets. If an idea gets enough votes, it has the chance to be made into a set that goes on sale. Again, Lego gets great new ideas while assessing the pulse of its customers, and users feel engaged.
Millennials may approach brands differently, but that doesn't mean that they are unreachable. You just need to understand how they browse the web and what attracts their attention. Finding ways to personalize your content and make your advertising campaign about the customer is always going to get their attention. Providing solutions, inviting customers to share their ideas, and establishing yourself as an expert are also successful strategies. Use all of these tactics together and you will be sure to start attracting millennials to your brand and getting the sales that you need to meet your goals.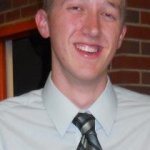 Author: Daniel King is the Marketing Strategist at The Executive Advertising, a promotional product company that offers branded advertising solutions including corporate apparel, custom coffee mugs, promotional pens, and other promotional products with no setup fees.