How to Celebrate Small Gains in Marketing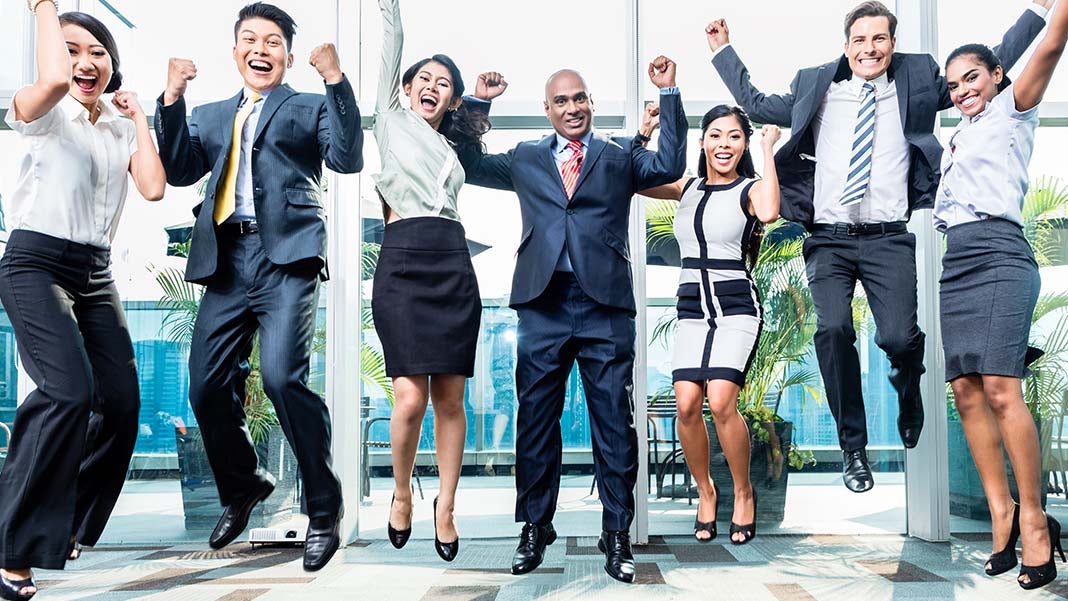 Do you see the glass half empty with your marketing efforts? Are you struggling to make gains in marketing your business or nonprofit organization?
Standing out and generating buzz, leads, brand recognition, and revenue are really challenging goals these days. And, you may feel frustrated with your progress.
Well, you're not alone.
The way to overcome the half-empty glass is to learn how to celebrate the small marketing gains you make. And, that means knowing where you're going first.
"If you don't know where you are going, any road will get you there." Lewis Carroll
When you develop a bona fide marketing and branding plan, it will guide you towards success. You'll have tactics that you can implement based on your strategic goals. Without a plan, you can spin your wheels, never knowing if what you're doing is working. That can be a very costly endeavor.
Let's assume that your business or organization is on the smaller side and you (and/or employees) are wearing more than one hat. It's tough to juggle all your responsibilities, especially in areas where you may not feel totally qualified.
When it comes to marketing, you don't need to "do it all." You need to develop tactics that are manageable and measurable.
For every tactic, indicate what success will look like if you achieve it. We call these measurements Key Performance Indicators (KPIs).
Key Performance Indicators: The desired outcomes or indicators of any objective that defines and measures what success will look like if achieved.
Here's an example from my new book, Beyond Your Logo: 7 Brand Ideas That Matter Most For Small Business Success.
"Let's say one of your marketing objectives is to increase the number of newsletter subscribers by 20% this fiscal year in order to reach more prospective customers. The associated marketing strategy is to promote the benefits of newsletter subscription.
For marketing tactics, you plan to add a pop-up form and widget on the company blog, listing some benefits; include a subscription form on every web page; and include a link to the subscription page in every employee e-mail signature. The subscription landing page will detail the newsletter's benefits and include a sample. The KPI would be to achieve a 20% lift in subscriptions from each tactic or overall.
Because measurement is an ongoing process, you'll be able to evaluate which tactics are performing better than others and which might be bombing. Then you can make the necessary adjustments to increase your chances of success. Why spin your wheels if you're not getting anywhere, right?"
Measuring newsletter subscriptions doesn't require any added costs. You have all the information you need in your email service provider account.
Here's another example:
Let's assume that you want to increase your website visitors from Canada by 10% next month. So, you target Canadian blogs, LinkedIn connections, and other channels to reach targeted Canadian prospects. How will you know whether you've achieved that objective?
"Google Analytics, which offers free and upgraded formats, is an excellent measurement tool for most small businesses. It measures visitor demographics and behaviors, page views, active pages, social traffic, keywords, referral pages, visitor languages and locations, conversion rates, and a lot more."
The visitor demographics in Google Analytics tell you where your visitors are coming from. It's that simple and it doesn't you a dime.
I remember when I first learned to ski. My husband (who was a ski instructor) took me to the top of the hill and tried to guide me down. I was terrified of going too fast and losing control.
"Take one turn at a time," he advised. "Don't think about conquering the hill, just your next turn."
That mindset worked. And, it can work in marketing, too.
When you measure one tactic at a time, you can follow your progress and celebrate each success. If it isn't working, make the necessary adjustments until you do achieve results.
Don't think about conquering everything at one time. Just focus on each tactic and each gain will give you the motivation to get to your strategic goals.
How are you measuring your marketing tactics?