If I asked your customers whether your marketing is ethical or not, what do you think they'd say?
If you're unsure what "ethical marketing" is…
"Ethical marketing refers to the application of marketing ethics into the marketing process. Briefly, marketing ethics refers to the philosophical examination, from a moral standpoint, of particular marketing issues that are matters of moral judgment." (Wikipedia)
"Ethical marketing means making honest claims to attract potential customers. When customers perceive your marketing practices to be honest and genuine, they can begin to trust in your brand. Mutual trust works to develop brand loyalty, which keeps customers coming back and motivates them to spread the word about your business." (Karina Tama-Rutigliano, Forbes)
But, what does this really mean? The easiest way to understand ethical marketing is to determine what constitutes unethical marketing.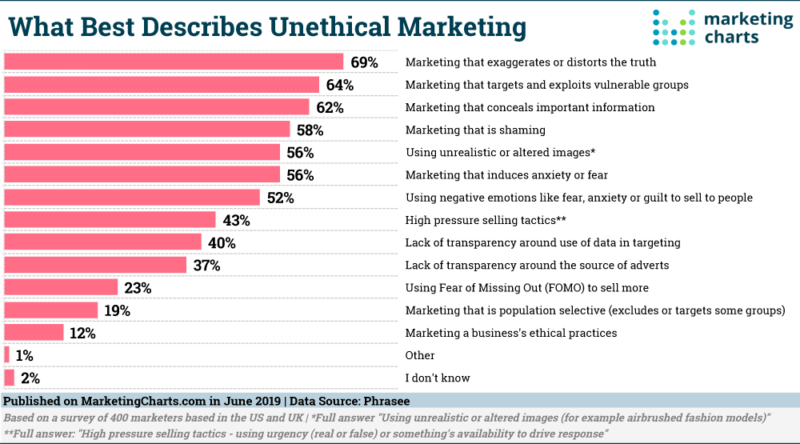 In many ways, the graph above demonstrates the way we used to view marketing in decades past. Visions of fast-talking, high-pressure car salesmen come to mind.
Unfortunately, these tactics haven't been totally abandoned. There are still many organizations using unethical marketing today.
And, marketers don't like it one bit! ↓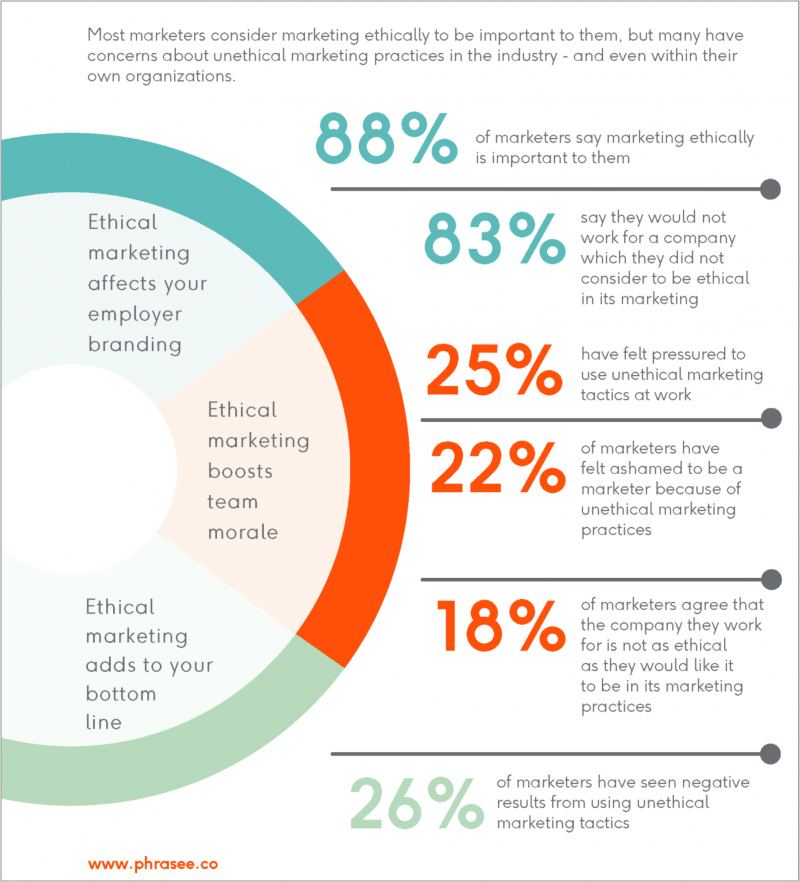 But, what about your customers? What do they think?
According to 2018 Salesforce research, 86% of consumers say they would be more loyal and 69% say they would spend more money with a company that demonstrates good ethics. And, 75% of consumers would consider not buying from a company that demonstrates poor ethics.
As for internal customers (employees) nearly eight in 10 would consider switching jobs if their current employer demonstrates poor ethics.
How to Create and Maintain an Ethical Mindset
Buy-in must come from the top down
In a recent study from EthicOne, creating and maintaining an ethical company is dependent upon several factors, the most important of which is getting buy-in from the top down. And, there's some good news on this front.
In fact, 71% of the companies studied reported that CEOs and other C-suite executives are more engaged on matters including ethics, stakeholder trust, corporate values and transparency in communications than they were three years ago. The other 29% reported significantly more engagement.
Regular communication is key
Ethical companies also are seeing top execs communicating regularly with employees about ethics policies and company values. That occurs monthly or more frequently at 75% of the companies studied with 25% of them having those communications quarterly.
Develop a written plan
The majority (96%) of companies ranked most ethical have a documented compliance and ethics communications plan.
Create an ethical employee culture
Communicating organizational values internally and externally, as well as creating brand understanding and engagement, contribute to a culture of employees who believe in their brands.
Although the following infographic demonstrates corporate ethical best practices, much can apply to small-medium businesses and nonprofits.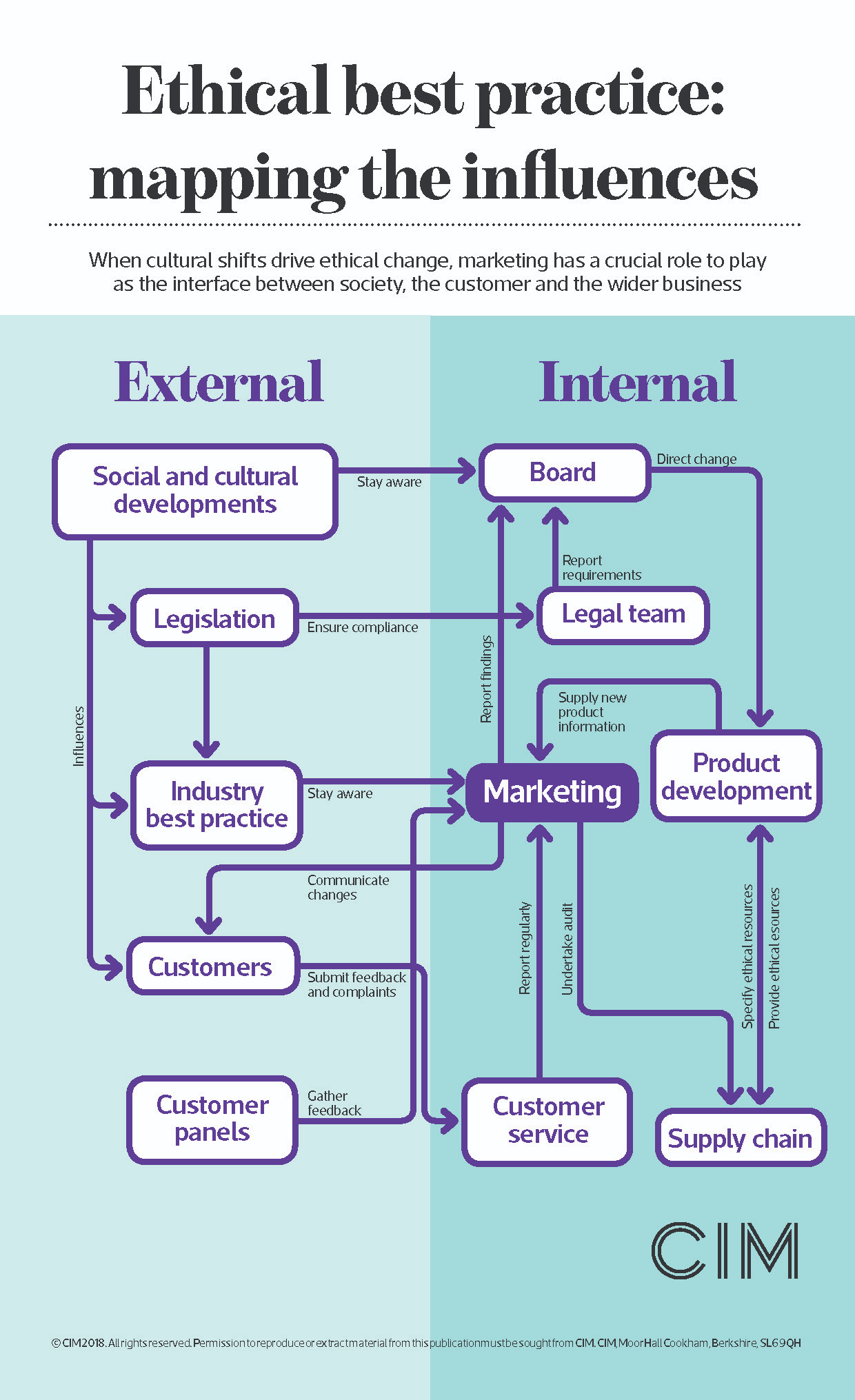 Resource: Five Keys to Reducing Ethics and Compliance Risk (Ethics & Compliance Initiative)
What does your organization do to practice ethical marketing?