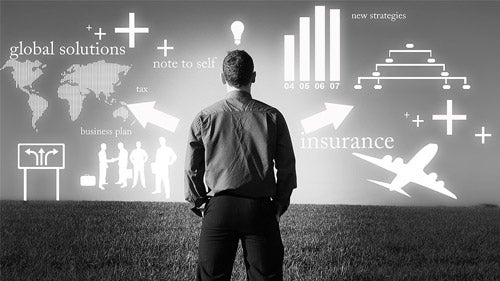 As a small business entrepreneur, your goal is always to find more customers. But when you are marketing your company and developing your business's brand, you can't just think about the short term and immediate effects; you have to consider the long term, too.
While there might be many potential customers who are ready to do business with you right away when they learn about your business, there are many more for whom the timing is not right. Perhaps it isn't something they need right now, maybe there are financial limitations—but these are still people who in the long run would be interested in doing business with you.
Even though they might not be ready to be active customers yet, you can still reach out to these people and work on building a relationship. That's where Top of Mind Awareness comes into play. You want your business to be the one people think of when a need you can meet comes up, whenever that might be.
So how do you make sure that your business is at the top of peoples' minds? You need to stay in constant contact with potential clients, communicating regularly—building a real relationship. All of us prefer to do business with people we know and trust. And we trust people who genuinely care about us and our needs. If you are really listening to people, finding out what they need, looking for ways you might be able to help them, and not just trying to sell them all the time, you can build that strong foundation.
Another important component of Top of Mind Awareness is establishing yourself as an expert. Market yourself by showcasing your knowledge, experience, and expertise. And the Internet and social media offer great opportunities. Look for people who have questions and problems related to what your business does, and establish yourself as a knowledgeable, helpful figure. This will increase your prominence and give people tangible proof of your competence.
These factors can pay off in the long run, as potential customers turn into active customers, because they think of you when they need help. Thinking about the long term when you market your business will be a great boost to sustaining your business.
Published: March 14, 2013
5403 Views