Raise your hand if this scenario is familiar: it's Friday morning, and you still haven't written the blog post for the week. It's not that you don't feel like writing it, it's just that you can't think of anything interesting to post. Nothing. The blank screen would be better than the ideas you have.
Keeping a business blog fresh and interesting is a challenge. Content marketing requires the agility to keep up with industry standards and keep your customers engaged with the content you produce week after week. It's totally normal to draw a blank, but in order to get out of that content rut, you're going to have to think outside the boring 500 word post about your company's latest accolades and get a little creative. Make your blog something you'd want to read yourself with these 8 engaging content types.
1. Resource Roundup
Have you ever wished you could find the perfect photo for your post, or an effective free keyword research tool? Rounding up a list of the best free resources on the web is a great way to bring in traffic and build trust in your brand. Finding the right tools and resources takes some research, and your readers will be grateful that you did that work for them—they may just bookmark the page and refer back to you when they have a question! Just make sure the resources are related to your niche so you're still speaking to your target audience.
2. Infographic
Adding interest to your blog can be as simple as looking beyond text alone. Infographics are stylized pictures that incorporate both graphics and information. Typically, they are stat-heavy, and should always focus around one specific topic. They're easy to read and digest, and they don't take up much of your readers' time, while still delivering valuable information. Plus, they're a fun break from the average blog post. They do take some effort to research and design, but the rewards of a good infographic can be enormous—they're incredibly sharable.
One of the best aspects of infographics is their potential for link-building. If you round up stats from credible sources all in one place, there's a good chance other writers will mine those stats and link back to your site!
3. "Evergreen" Long-Form Content
Blog posts that relate to recent news and events are great, but offering your audience timeless information is sometimes even better. "Evergreen" content is content that will still be relevant in the coming months and years without needing much of an update. This content is usually best in long form—a topic audiences can really dive deep into. This could include an ultimate guide or something similar that offers your audience a lot of value. Remember, it's all about what you can offer them.
4. Memes
Who doesn't like a good meme? Even if you're a professional organization, you don't have to keep it all business all the time. Lighten up your posts with a meme from time to time—just don't overdo it.
5. How-Tos & and Guides
We live in a self-taught world, thanks to the Internet. Why not do some teaching yourself? Your business is an authority on something, and creating a how-to or in-depth guide is a great way to showcase that authority and help establish your brand. Do you offer financial planning to young people? Sell gardening equipment? You could create an in-depth guide on taking control of your finances after college, or creating your first vegetable garden. There are so many possibilities—and a whole world of people eager to learn from your expertise.
6. Interviews
Today, some of the most powerful motivation for potential customers is hearing what others have to say about your business. You can harness that by offering case studies—success stories in which your products or services played a pivotal role. Interviewing former clients and formatting them for a post isn't difficult, and it's a personal way to include more in-depth testimonials on your site.
You can also leverage another kind of interview—the opinions of experts in your industry. Choose a topic and discuss it with a willing influencer. You can write it just like a case study, but to really produce engaging content, a video or podcast is often even better (just be sure to also include a transcript). Producing content in different formats makes engaging with your blog easier for people with different preferences and learning styles.
7. Lists
List posts (like this one!) are all over the Internet—and for good reason. They're easy to read, absorb, and skim, and they can be a lot of fun. The key to list posts is ensuring their value. You don't have to reinvent the wheel every time you write a list post, but you should make your post well-written and valuable to your audience. Have fun with list posts—they can be light and entertaining, or substantial and informative. Their flexibility is one of their greatest assets, so take advantage of it!
8. Opinionated Content
What's interesting about seeing the same perspective all the time? Stir things up a bit by taking a stance on a topic—just be prepared for a few ruffled feathers. As long as you're still embodying the core values of your organization, it's good to offer opinionated content from time to time. You don't want to alienate your audience, but if done well, this type of post will really engage your audience and come off as authentic and relatable.
Think Like Your Audience
If your blog engagement is low, try to think like your audience. What are you missing? Are you giving them boring content, or content that simply isn't relevant to their needs, interests, or your business? Push yourself out of your comfort zone and try something a little different—these 8 content types are a great place to start. You're already on the right track by prioritizing your business blog—now it's time to take it to another level.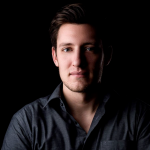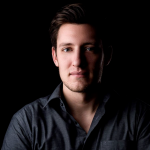 Author: Andrew Deen has been a consultant for startups in almost every industry from retail to medical devices and everything in between. He implements lean methodology and is currently writing a book about scaling. Contact him by email or Twitter @AndrewDeen14