In the eyes of your customers, your brand is who you are. Your brand is what people think of when they think of your company—it's a mix of intangibles like feelings and perceptions along with concrete features like your logo or slogan.
Brand is important because it does more than tell your customers why they should buy from you. It helps them feel connected to you. Nike connects with its customers by creating a brand that is about strength, empowerment and perseverance. People connect with McDonald's branding because it is happy, fun and family friendly.
What does your brand tell your customers about your company? What about your branding makes customers feel connected with you? You should be able to clearly answer those questions. If you can't, you need to go back to these five fundamentals for building a successful brand:
Create a Clear and Powerful Message
Your message should be visual as well as verbal, and it should convey the values that your brand embraces. Look at any commercial or other advertisement for Tiffany's and you get overwhelming messaging about luxury and classic style. Tiffany's brand and values are crystal clear.
The same is true for Harley Davidson. The brand represents much more than a few simple products. It represents freedom, individuality, and community, and those who ride a Harley Davidson are embracing those values and not just choosing a bike known for its quality.
What is the message you are expressing in your brand marketing? Do you have a message? Is it strong and unambiguous? If you can't say that it is, you need to change it. Tell stories in your marketing. Create striking images. Use evocative music.
To do those things, you need to have clearly defined your values. Be as specific as possible. Your value can't just be offering "quality," but rather "the best" or "just like mom made it." Even using these more specific terms conjures up vastly different values and images.
Infuse those values in every aspect of your brand marketing, across all platforms, and you will create a clear and powerful message that your customers will recognize in any format.
Establish a Recognizable Appearance
Much of brand building revolves around establishing a recognizable appearance that includes logos, fonts, colors and other visuals that you use when you advertise.
Think about the top brands you know. You would recognize Disney by three simple dots put together like a mouse head or even by the font it uses. Write any word in the Disney font and you'll still think Disney. The same goes for Google. Write any word in the same color combination and you will still think of Google.
Proper brand building is about much more than just creating a recognizable logo. You need to use the combination of logo, font, colors, and slogan to create that visual recognition. The visuals need to be on your website, in your ads, on your product packaging, in your direct mailings, and anywhere else that your company's name appears.
The combination of the visuals also helps you maintain recognition when your logo must change. For example, McDonald's can't always include the golden arches and its name and tag line in every format. Some ads or placements only allow for the golden arches. Customers still recognize them.
When you create your logo, make sure it is scalable for use in all formats, and include a full suite of visuals that reflect your brand. Be consistent in using those visual elements in all communications and brand marketing.
Build Customer Trust
Brand building requires creating a connection with your customers, and building trust is one of the best ways to do that. You cannot define your brand's value to your customers. You have to ask them what your value is to them, and then you have to build on that.
Ask your customers what they need, and then provide it. Do so not only with the products and services you provide, but also in the customer service you offer. Do not be that company that shies away from customer service. Go above and beyond and impress your customers with your dedication. You will quickly build a brand that is built on service.
You can go above and beyond in your service by being more personal. Make phone calls to your customers on their birthdays or anniversaries with your company. Provide branded gifts at your community appearances or as thank you gifts for purchases and loyalty. Maintain a history for each customer so that you can provide more personalized service on future interactions, such as making better product recommendations or addressing previous concerns in future transaction.
Create a Consistent Culture
Your workplace culture has a profound influence on how your employees interact with your customers and the messaging they create themselves. To ensure that your employees are sending the message you want, you need to create a consistent workplace culture.
Start by communicating with your employees about the values behind your brand and why you have created the logo and messaging that you did. Consistently refer to your brand values and your mission in communications about new marketing campaigns, new product launches, quarterly reports, meetings, and other interactions. The more you reinforce your values and mission, the easier it will be for your employees to embrace them.
Involve your employees in redefining and evolving your brand values and mission over time. Ask for their opinions about what is important to your customers and what your company should offer. By inviting their input, you are encouraging their buy-in and making these issues more important to them.
Consistency in your workplace culture will create consistency in the messaging your employees create, which will inspire customer trust and encourage loyalty.
Develop a Marketing Plan to Make It Happen
Brand building will mean nothing if no one knows about your brand. You need to create a strong marketing campaign to get exposure for your brand and reach your target audience.
Conduct a situation analysis to understand your company's current marketing position. Identify your marketing goals, and determine if your current marketing strategy is meeting those goals. If not, determine in what ways your strategy is failing. Be specific in your goals. Rather than saying that you want to increase sales, say that you want to increase them 10 percent this quarter.
Then conduct research into your target market to find out what problems they have, what values they have, and where they are best reached, among other information. You will use that information to create targeted messaging that resonates with their values and meets their needs, and you will identify the best platforms to share those messages.
Explore all potential platforms for your marketing campaigns, including both online and offline opportunities. Include email, phone calls, direct mailing, community events, and all types of online marketing, including content and social media.
Working with a professional agency can help you reach your goals more quickly. A marketing agency can conduct the research for you, help you define your goals, and put together a campaign that gets results. Before you select an agency, identify your marketing budget and build your campaign around it.
Brand building takes time, but doing it right can help you establish your company and connect with your customers in a way that simple advertising cannot. Create a strong brand marketing campaign, and you will rise above your competitors and position your company for long-term success, no matter your niche.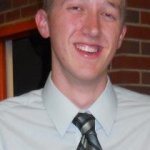 Author: Daniel King is the Marketing Strategist at The Executive Advertising, a promotional product company that offers branded advertising solutions including corporate apparel, custom coffee mugs, promotional pens, and other promotional products with no setup fees.