5 Best Ways to Get Your Brand Noticed in 2015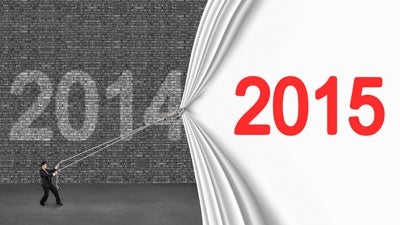 It is important to properly allocate resources for a cross-channel strategy that aligns with your overall business objectives. Every solid PR plan starts with a cohesive strategy. To ring in the new year, here are the top five key ideas to consider when creating a proactive digital communications strategy in 2015.
The best PR campaigns are those that are cohesively integrated between social media and public relations. Social media should be used to complement a PR campaign to drive continued media exposure for and interest of editors in your business. Utilize social media to share press placements, connect with bloggers and get on the radar of editors while executing multi-platform PR campaigns. Use social media such as Twitter to search for and pitch journalist queries in real time and build an ongoing relationship with reporters. One of the best ways to get a journalist to read your pitches is to engage with them on Twitter. Take a vested interest in what they write and re-tweet content that you find useful. Furthermore, use social media to research the beat they cover before you pitch them.
Content Marketing Is the New SEO
When crafting your message you need clarity, conciseness and connection. All good stories are simple at their core. Think short sentences, and think of your audience and your unique connection to them before writing content. Content marketing is the new SEO. The goal is to craft relevant content to make it easier for your prospects to find you.
Real-time marketing is all the rage. Follow the news cycle and look for connections to trending stories. If you have a genuine tie-in to the story, let the media know. If it's a breaking news day, find any tie in that is truly authentic. This applies to both social media marketing and public relations campaigns.
In the new world of media relations, you are essentially selling content. If the content is weak, a blogger risks losing subscribers. Remember, bloggers are only going to push forward interesting content that will increase viewership. Make it easy for them to run your story and you will increase the likelihood of being featured.
The best way to re-engage fans is to measure what is working and what your customers really connect with. One mistake brands make is getting lost in the editorial content calendar shuffle. If you are not continually measuring what has the greatest impact with your audience, you will lose followers, and it will ultimately damage the value of the community you are trying to create.
A version of this post originally appeared on the author's blog here.
Author: Kris Ruby is the President of Ruby Media Group, a Public Relations and Social Media Agency. Kris Ruby is a frequent on air commentator and has appearaed on Fox News, Bravo TV, Good Morning America and more. www.rubymediagroup.com
Published: December 30, 2014
2546 Views