What Does General Liability Insurance Cover for Your Small Business?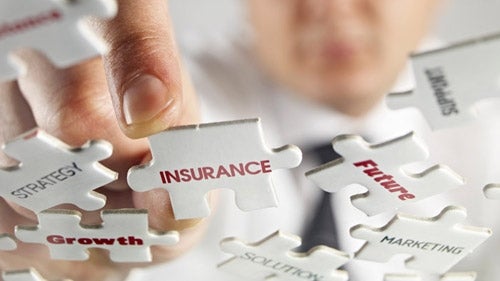 What will general liability insurance cover for your small business? There are many kinds of insurance you can get for your business, and one of the most important is liability insurance. Your business can be held liable for actions that cause injury to another person or damage to another person's property.
But your risks go beyond cases where your business's actions actually led to damages. After all, you can get sued even if you're not guilty. You can be sued for injuries and damages that your business didn't cause. There might not be any merit to the suit, and you will win the judgment, but the simple cost of going to court can be overwhelming for a small business. You might win the court case but still run out of money thanks to high legal fees.
Comprehensive General Liability To protect your business, you should think about getting a comprehensive general liability insurance policy. This policy will help cover many potential threats to your business. Generally, this policy will cover four things:
1. Damages from accidents and injuries that occur at your business or are caused by your employees;
2. Medical expenses that come about as a result of those injuries;
3. Attorney fees and expenses that you incur while investigating, settling, or litigating the claim;
4.Court bonds and other judgments during the appellate process.
Although this coverage will protect you from many dangers, there are still many other risks that are not covered under a comprehensive general liability policy. Here are a few possibilities that you will need to get separate policies for, should you wish to do so:
Automobile liability
Product liability
Directors and officers liability
Errors and omissions
Non-performance of contracts
Employment practices
Make sure you know which things are and are not covered by a general liability insurance policy, so that you can get the policies you need, without accidentally omitting something that you think you're covered for.
How Much Coverage? It's not enough just to know what general liability insurance will cover for your small business. You also have to make the important decision on how much insurance to get. It's always a testy consideration. Some businesses choose to buy little to no insurance, hoping to save money by gambling that they won't run into any legal difficulties. On the other hand, other small businesses are over-insured because they buy insurance that would cover the worst possible scenario, a mix of problems with infinitesimal probabilities. These companies waste dollars on their premiums. At both extremes, businesses make unwise financial decisions, either by slowly hemorrhaging money or by being unprepared for any claims whatsoever.
Your coverage needs to be based on a thoughtful, thorough risk analysis. Think about the industry you are in and companies that are similar to your own. What kinds of legal problems have they encountered? Industries that face a higher number of claims necessitate a different coverage level than an industry that only occasionally runs into claims for damages. Consult with your trade association if you can, and put pressure on your independent insurance agent to do the necessary research to come up with a recommendation that is right for your business.
Published: December 20, 2012