Organizations and businesses are exposed to different types of risks. Employees and management sometimes heighten potential risk exposure. When a company fails to achieve compliance, financial, and technological objectives, just to mention a few, it is considered a business risk.
To manage these risks, a business must understand the different types of risks facing its operations. Here are some tips for identifying and managing business risks.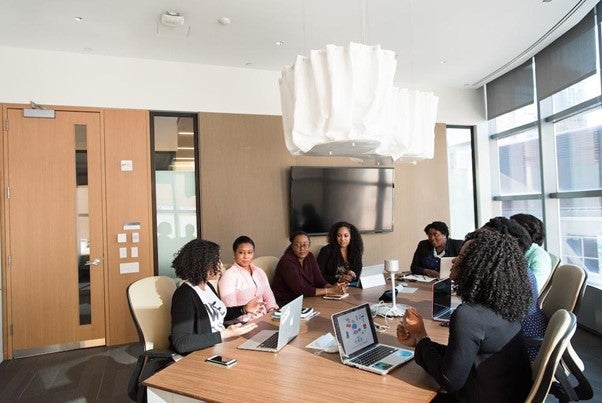 IMAGE SOURCE: https://unsplash.com/photos/rg1y72eKw6o
Types of Risks
Compliance Risks
These risks arise from the potential failure to adhere to laws, regulations, industry standards, and internal policies. Non-compliance can result in legal consequences, financial penalties, reputational damage, and operational disruptions. Compliance risks can vary across industries, including violations of environmental regulations, data privacy breaches, workplace safety non-compliance, financial misconduct, or failure to meet product quality standards.
To mitigate compliance risks, businesses must establish robust compliance programs, conduct regular audits, monitor regulatory changes, educate employees on compliance requirements, and maintain transparency and accountability in their operations.
Financial Risks
Businesses risk losing money through projects, transactions, or other business investments. Financial risks include your business' debt load increment to unbearable levels, changing interest rates fast, and failure of payments from your customers either by refusal or they are just unable to pay.
Finances are the backbone of any business, without which launching projects and expanding your business may be entirely impossible. Companies should, therefore, closely look at potential financial risks. They can avoid potential financial risks in several ways, including escrow accounts, insurance policies and down payments. This will ensure your business can prevent an unfateful turn of financial misfortunes.
Technology Risks
Businesses have streamlined technology to help them manage their operations. Among these operations are customer and other partners' transactions. Reliance on technology to carry out business operations comes with some vulnerabilities, from IT failures shutting down operations to cyberattacks. Technology risks impact your business reputation and operations.
Clients' data loss to hackers results in costly litigation and harsh financial fines from regulatory bodies. Your business needs to invest in Diligence International Group threat detection and security technologies to curb threats before they cause irreversible harm.  You must protect your company's tech security to gain the trust of your clients and partners, knowing their information is safe with you.
Reputational Risks
Companies thrive on a good reputation. A company's reputation is jeopardized by its stakeholders by reputation risks transactions or events. Reputational risks destroy your company's brand loyalty, share price and workforce morale. Technology has made it more detrimental to a company's reputation because it necessitates fast news traveling.
The information on reputation risk may worsen when competitors add propaganda to this news making it more challenging to recover your good name. In a situation of reputation threat, you need a suitable digital footprint that can respond swiftly to bad news when it happens. You must show concern for the insufficient information related to your business and inform your clients that you know the situation and it is under control. You must avoid a lousy move, such as denying allegations with solid evidence that paints a dire picture of your brand.
Operational Risks
A business may face hazards and uncertainties when carrying out its day-to-day activities. Failures resulting from people, systems, and initial procedures give rise to operational risks. Operation risks exist in two forms that are internal and external risks. Internal threats are easily managed compared to externals, such as economic or political events.  External events may shut down entire operations where they may be out of control for businesses. For instance, the 2019 pandemic era shut down many global business operations.
How to Manage Business Risks
Create a Risk Management Plan
Creating a business management plan should be the ultimate starting point to control risks. This plan should involve writing down possible risks, the possibility of these risks happening, the priority assigned to each, and prevention programs, management, and mitigation. For instance, you should check out for options of technological threats on your company's network to rule out any possibilities of cyberattacks.
Purchase Insurance Policy
All businesses have insurance needs, and they should aim to obtain coverage. Many uncertainties face your business, such as theft, fire, or a natural disaster. An insurance policy may come in handy and help you recover your destroyed or lost assets. Other procedures include a liability policy that protects your business when your property hurts someone.
Policies differ from one insurance company to the other. You must ensure you are getting a policy that fits your business needs adequately. For instance, a client may sue you due to professional error; an omission insurance policy will protect you from such a lawsuit.
Implement a Business Continuity Plan
A contingency and backup plan for your information systems and business operations assures the continuity of your business in case of natural disaster, human mistake, or any other sort of disruption. A backup for your data is essential to ensure you keep important company and client information. This information may be pending transactions that must be recovered from your customers. You can also have a backup location to carry out your business operations before you recover your initial place if a disaster completely wrecks the building.
A continuity plan is not limited to long-term disruptions but short term too. Power failure is a short-term disruption that can cost you money and clients. Therefore you must consider a backup power plan to ensure you do not shut down.
Train Your Employees
Regular employee training is critical for your business. In your training, you must teach your employees to implement risk control efforts, such as what should be done in case of a fire. Employees must know how to avoid and deal with risks as they arise. For instance, in a bank robbery scenario, employees may be trained on how to conduct themselves and the buttons they should press to signal authorities about potential dangers.
A cybersecurity scenario may entail training employees on avoiding cyber risks that may result in an attacker bypassing your security firewall. For instance, phishing emails put businesses at risk of attacks when you click on links disguised as trusted entities. Be sure to implement workplace security policies that every employee should adhere to.
Protecting your business from risks and security threats is critical. The unpredictability of business risks makes it impossible to eliminate them, but you can minimize the consequences. Be sure to plan and implement risk management strategies to ensure the continuity of your business.