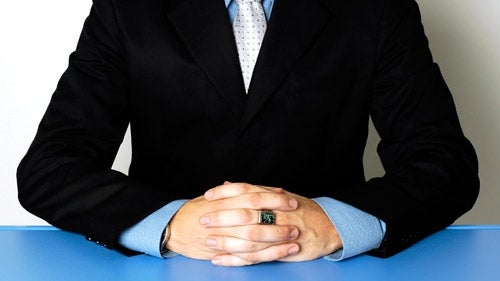 As you add employees to your small business, it becomes increasingly important for you to have a way to evaluate their work and keep your workers on the right track. Having the framework in place for effective performance reviews will give you the opportunity to identify the goals and objectives for your company and determine how your employees are helping you achieve those goals. It allows you to discuss both past performance and actions to take for the future.
Your performance reviews must be structured in a way that is beneficial for both you as the employer and for your employees. On your end, you need to be able to get a quantifiable measurement of employee performance. For your employees, meanwhile, it must give them a clear idea of what you're expecting from them and indicate avenues they can take to improve their performance.
The first step to having effective performance reviews is to approach them as a problem solving process, not a fault finding expedition. Frame things positively, to see what things you can do to improve, rather than just listing everything that's wrong. Your review process must be informative and fair, with an established format that includes relevant aspects of job performance and forward-thinking steps for the future, in terms of development, planning, and promotions.
Here are a few criteria to consider that will help you design an effective performance review system:
Be relevant. Each element of the review should relate directly to the important duties the job requires. Focus your attention on things that are most important to job performance, not those that are more tangential.
Be consistent. Find criteria that are specific and measurable. You want a process that can yield a consistent result regardless of who is handling the evaluation, and that applies fairly to each employee.
Be practical. The system must be one that you can operate without affecting your other responsibilities at the business. Your job performance review is ineffective if it takes so much time to do that it interferes negatively with your other work. A time-consuming process is likely to be more trouble than it's worth, leading you to abandon it and end up with no review process.
Be open. Everyone involved in the review process should understand and have a voice in the review process, from management to individual workers to your human resource specialists. You might find it effective to have the employees help determine the criteria they will be judged on, since they understand better than anyone what they need to do their jobs.
If you develop an effective performance review system, it will benefit everyone at your company, from top to bottom. You can improve your workers' performance, while your employees can see that you're looking to help them, not criticize them. When well-designed and executed, the review process can foster a strong working relationship that aids employees and company alike.
Published: December 20, 2012