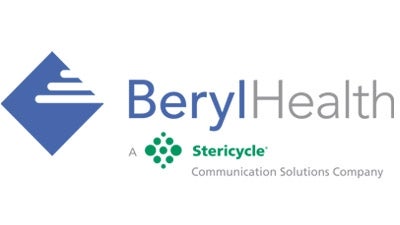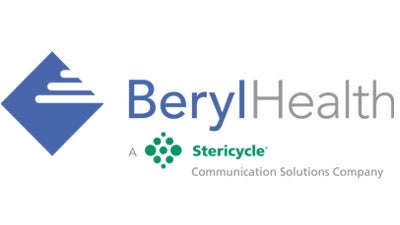 Paul Spiegelman is the chief culture officer at Stericycle and founder and former CEO of BerylHealth. He also co-founded the Small Giants Community with Inc. editor-at-large Bo Burlingham. He is an Entrepreneur-in-Residence for Office Depot's SmallBizClub.com. You can read more at PaulSpiegelman.com. @paulspiegelman
1. What were your primary goals in founding the company BerylHealth?
I started the business in 1985 with my two brothers. We were originally in the medical alert business, providing a 24/7 response to people who had medical emergencies at home. We created it because our grandfather was in and out of the hospital with congestive heart failure. We wanted to be able to help him in case there was an emergency. My older brother installed full alarm systems in homes, and we thought we could create a recurring-revenue business by focusing on these needs.
In the beginning, we didn't analyze our goals or purpose. It was about survival—three brothers trading shifts on a cot, waiting for calls. After a failed attempt to raise outside capital, we reevaluated our plan. We essentially became BerylHealth when a hospital client asked us to start taking calls from people seeking doctor referrals. We determined that every hospital in the country offered a similar service, so we became an outsourced provider of call center services for hospitals. We grew the business to serve over 500 hospitals, employed 400 people, and reached nearly $40 million in revenue until we sold the company to Stericycle in 2012.
2. What did you do for BerylHealth's culture and environment that helped it win multiple "Best Place to Work" awards?
It was really a combination of many small things. Overall, we created the sense that the company existed to enhance the lives of its employees. The service we provided was secondary. We knew that if we concentrated on our people, the money would come. We targeted three major areas:
We encouraged employees to recognize that there was a purpose to their work beyond just the job. They knew that their daily responsibilities connected to that purpose.
We ensured that people were appreciated for what they did. They were valued, and we cared about them and all aspects of their lives.
We were committed to employees' education and growth. They could grow in their careers and their lives, whether at Beryl or elsewhere.
3. What inspired you to become so involved with company culture in your work?
Over time, it became my passion. I loved selling and marketing the business as we grew. My older brother left the business in 2000, so I became CEO at that point. Over time, I learned that my talents could be best used to establish the vision for the company, make people feel attached to that vision, and be the evangelist for our culture.
My goal was to hire the right people because then the functional parts of the business could eventually operate without me. I learned that nothing was more rewarding than the impact I could make on an employee's life. I also knew that we could "sell" our culture as the most critical part of our value proposition and earn the right to be a premium-priced provider. All of these factors led to our incredible culture.
4. How many years were you with BerylHealth? What personal and professional goals did you accomplish while CEO?
I was a co-founder from the launch in 1985 and CEO from 2000 until we sold the business in 2012. Growing a sustainable business that impacted employees, customers, and the millions of consumers we directed to better healthcare was reward enough. In addition, we were recognized with nine awards as a "Best Place to Work" (including being voted as second in the U.S. for medium-sized businesses). We had attrition at a fraction of the industry norm, and we were more profitable than our competitors.
I wrote three books on company culture. The last book was a bestseller on The New York Times and The Wall Street Journal lists. My experience with Beryl gave me the experience and platform to convince other business leaders that employee engagement is the right thing to focus on and good for business. I now have approximately 50 speaking engagements per year on this topic. I was also fortunate to win the Ernst & Young Entrepreneur of the Year Award in 2010.
Outside of these merits, I'm incredibly proud of the stories related to me by BerylHealth employees whose lives we've been able to impact.
5. When did you sell the business? What was the process? How did you reach your decision?
I sold the business in 2012, but I had no intention of selling at that time. The first time I sought outside capital was in 2009. I proactively sought a partner to help accelerate our growth. I had launched two other companies and was diversifying my time, so I hired an investment banker and put a book together.
I signed a letter of intent to sell the business to a private equity firm in January 2010. During due diligence, I became concerned that the culture we'd created would not survive. Three weeks before the scheduled close, I backed out.
Stericycle approached me in late 2011. I wasn't aware of the company initially, but I got to know it over the course of a year. I found the team to be full of great people with a long-standing track record as a successful company. Most importantly, they'd elected a new CEO who wanted employee engagement to be his key focus, and he wanted to learn from me. Ultimately, I felt that our culture would certainly survive, and we might have an opportunity to impact the culture of this global, public company.
6. What was the biggest lesson you learned in selling your business?
Trust your gut, and the money will come. We focused on protecting our culture and our people. I can look back now, almost 18 months later, and say it was the best decision I ever made. Not too many owners get to say that. Our company culture and strategy are surviving and thriving; many of our leaders have received even greater opportunities with this bigger company. I'm now given a bigger stage to show that culture transcends size, industry, or geography.
7. How has your career changed since moving from BerylHealth CEO to the Chief Culture Officer of Stericycle? What goals are consistent, and what are new challenges?
The goals are exactly the same. The challenge is how to scale programs and make them stick in a company that has traditionally focused on quarterly financials to drive business decisions. How do we reach thousands of employees located in 12 different countries? How do we create trust that this model will survive? How do we reach the thousands of employees who don't have company email or computers? These are the new challenges.
8. How do your former job's and your current job's tasks and responsibilities overlap?
The overall job is very similar, except I no longer have responsibility for a profit and loss statement (thankfully). I focus on implementing programs across the company that will increase engagement and measure the impact on customer service, productivity, and financials. I educate leaders on how people should be the key decision-making factor, rather than financials. I'm fortunate to have a small team that works on scaling these programs to be companywide.
9. How do you still remain active in the entrepreneurial community? What resources and organizations have you found the most valuable in your professional experiences?
I am the founder and CEO of the Small Giants Community, an organization of entrepreneurs who believe that businesses should focus on how they can make a difference in the world and lead through values. I continue to speak to many entrepreneurial organizations and spread this message through books and regular columns.
Personally, I find that reading great books and locating good mentors are the most valuable ways to learn. Building relationships with like-minded individuals through CEO peer groups is also valuable in professional and personal development. Most entrepreneurs learn by doing and making mistakes along the way. If we learn to listen, particularly to employees, the answers are generally right in front of us.