Anyone who has worked in an office is familiar with the monthly shuffle into the break room to sing a quick happy birthday and partake of waxy grocery store cake. These types of celebrations are very common and widespread – but that doesn't necessarily mean that employees enjoy them. As a matter of fact, brief and unprepared celebrations can often leave employees feeling empty and underappreciated.
Instead of celebrating special occasions with the bare minimum effort, show your team that you value them by putting thought into your office parties. You will create a communal atmosphere that stimulates interoffice bonding and gives the whole office a chance to relax.
Treat your employees to something special by hosting one of these theme parties for your next office holiday:
1. Movie Night Theme Party
For a party where employees can be together without much social pressure, host an office movie night. Put together a list of movies for every taste and let your employees select one by voting. You can offer classics such as Casa Blanca and the latest releases that can be found on Netflix or Lovefilm.
Bring the feel of a movie theatre to the office by decorating space with red curtains, floor lights and a concession stand. Treat your employees to classic movie concession foods like popcorn, soda, Whoppers and Skittles. You can also provide hot dogs, hamburgers and chicken wings so that your team can enjoy something other than snack foods.
For added fun and laughter, tell your employees to come in their favorite pajamas and slippers. They will love the contrast from usual business casual attire. You can also plan an intermission with movie trivia and give DVDs or movie tickets to the winners.
2. The 80s Theme Party
There are few better ways to keep your employees constantly laughing than to bring the kitsch of the 1980s to your next party. Parties centered around the 80s are all about fun and crazy fashion. This is one event that will inspire everyone to dust off their best leg warmers, pull on fishnets and miniskirts and don a wig in their favorite over-the-top 80s hairdo.
Assign a musically inclined employee to turn up the 80s tunes, and the office will soon turn into a dance floor that is a blur of neon and synthetic fabrics. Be sure to have plenty of food to refresh your team between dances.
3. Hawaiian Theme Party
It doesn't have to be summer to have a Hawaiian-themed office party. The colorful decorations and lush flowers will make a nice break from the dreary winters as well. When your employees enter an office filled with colorful parrots, bright flowers and paper palm trees, they will certainly get into a relaxed mood and forget the everyday office stress.
The Hawaiians have perfected the art of joyful leisure, and you can bring some of this laid back spirit to your team. With everyone chowing down on a buffet of tropical fruit, grilled kebabs and perhaps even a roasted pig in their finest Hawaiian shirts and grass skirts, good times will follow.
You can bring the real feel of Hawaii to the office by incorporating some of the Hawaiian customs into the party, such as greeting everyone in your team with a flower necklace or lei. Entertain the guests with limbo contests, hula dance offs or a competition to see who can mix the best tropical cocktail. Also, be sure to have some fun Hawaiian tunes playing in the background to enhance the festivities.
4. Italian Theme Party
One of the top reasons to have an Italian-themed office party is food. You can take advantage of Italy's excellent cuisine to provide a tasting tour through Italy with a variety of food and wine from each region.
To add a touch of fun and education, decorate the office with the colors of the Italian flag and place cards with interesting facts about the country anywhere you think staff might congregate. You can also use empty olive oil bottles to hold fresh flowers and aromatic Italian herbs.
A great way to get everyone laughing is by bringing in a dance instructor to teach fun, Italian folk dances. Or, you can split employees into teams and play a game to test how many Italian words each team can remember in a set amount of time. Offer a bottle of fine Italian wine, artisan pasta or special olives as prizes.
5. Murder Mystery Theme Party
If you are looking for a different type of party for your office, look no farther than a murder mystery. It is a spooky and thrilling way to get your employees to work as a team. You can find murder mystery plots online or create your own. The general premise is that everyone is assigned a character with a specific style and personality that they must emulate throughout the night while one character is cast as the murderer and one is the detective.
Choose a fun era from history, such as the 1920s, to give your team the chance to wear fun costumes. Provide light food and drinks for people to enjoy while they try to find out which of their coworkers is the killer. Assign the murderer a specific gesture, such as a wink, to act in place of a murder weapon. When someone sees the sign, they know they have been murdered. The whole office will be enthralled as they try to deduce the identity of the killer before they are the next victim.
Fostering celebrations that everyone enjoys makes the workplace seem more family friendly and homelike. And with the change of atmosphere, you just might be surprised by an increase in office productivity and teamwork.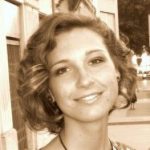 Author: Natalie Smith is a self-employed writer from Seattle. She is an avid follower of the new trends in online marketing, as well as the business world in general. You can reach her at @Natalie Smith