Developing a business takes courage and dedication. It moves an entrepreneur from a dreamer into a doer.
While there are many paths to launching and growing a successful business, most of those paths include an effective web presence. At the very least, this means having a website where customers and potential partners can learn about your company and its offerings. This takes money—a common barrier for new small businesses—but more importantly, it takes time. Time when you could be figuring out how to scale up, assemble an effective team, pitch and grow your business. That's part of the reason why, according to a 2016 Clutch survey, 50 percent of small businesses operate without any website at all.
Like all new small business owners, you wear many hats: CEO, COO, CTO—it's just you. The learning curve is steep and the last thing you need is to teach yourself how to build a professional-looking website. But you don't have the budget to bring on a web development team yet. What to do?
Fortunately, do-it-yourself tools have transformed the once cumbersome and costly process of website development into one that's easy, intuitive and cost-effective. For example, Wix Artificial Design Intelligence (ADI) allows anyone—regardless of technical know-how—to create functional, custom and professional websites in minutes by answering a few simple questions about their business.
It's a given that a simple website is a prerequisite to get started, but small businesses need to do more to grow. They need to regularly deliver new and actionable content, measure what's performing, proactively engage with their customers and effectively leverage data to optimize their business.
Today, this is done through web applications, and in the past few years a number of web development tools have hit the market that change the way people create on the Internet and lower the entry barrier to develop advanced web applications.
For an entrepreneur with 1,001 things on his or her mind, low code development platforms like Wix Code feature a drag-and-drop interface and require little or no coding, making them accessible to almost anyone.
People with zero technical know-how can generate databases of thousands of receipts or products, collect user information, build template pages that allow easy creation of hundreds of pages or internal employee applications with a few clicks of a button.
So don't let the fact that you don't know how to code or can't afford that expert coder stop you from putting your company on the global stage with a beautiful, functional and powerful website.
Low code development platforms combine user-friendly interfaces with advanced capabilities that require minimal human capital (meaning you can place your energy on preparing for that upcoming sales meeting), zero setup and nominal server utilization. Even better, these sites are run, maintained and secured by third parties, giving you a few less things to think about.
After all, 1,001 is kind of a lot.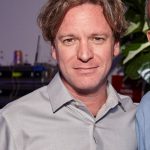 Author: Yoav Abrahami is the Head of Wix Code and Head Architect at Wix.com. With a strong background in software architecture, methodologies and software engineering, Yoav leads the development of cloud-based products for web designers and developers. He is also a co-founder of the highly curated Wix App Market. Prior to joining Wix, Yoav was an Architect at Amdocs Cramer's OSS division. Yoav holds a MS in Physics and a BS in Computer Science from Tel Aviv University.