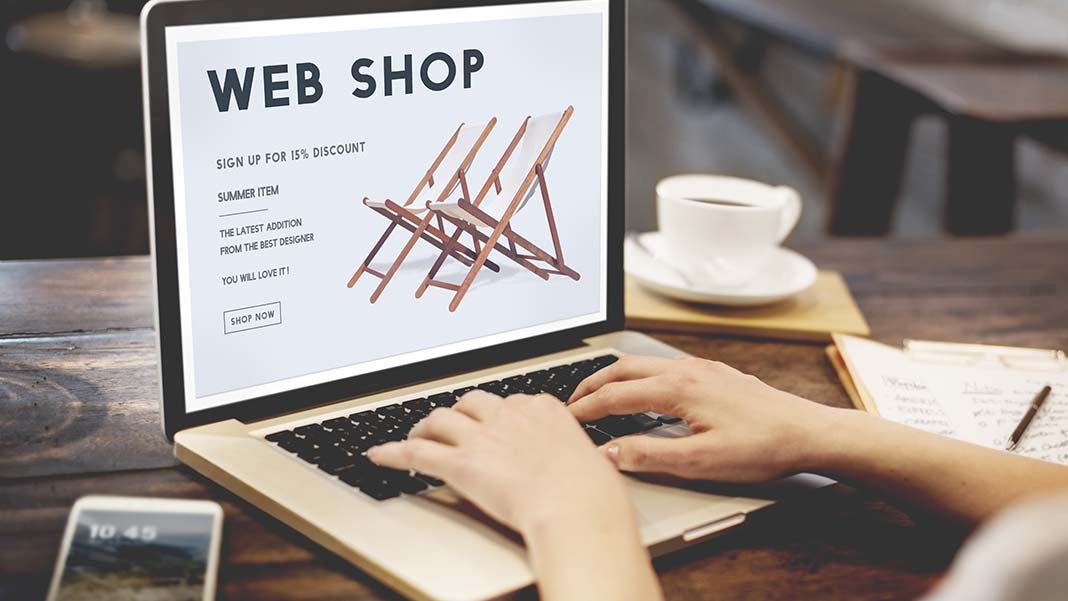 The internet has become an integral part of our lives as we use it for almost everything, from socializing and research, to work, entertainment, and even shopping. Already, we have a generation of people who know no life outside of social media. As they and the generation following behind them continue to spend money, eCommerce (the online platform which ensures they don't visit a physical store) will continue to experience a surge. 
In the US alone, the revenue from e-commerce was estimated to be approximately $800 billion in 2021; this figure is likely to exceed the projected $1.3 trillion in the next three years.
Hence, retailers cannot afford to stay off social media if they want to reach their customers. One way businesses reach their customers faster and better is through eCommerce websites as against brick-and-mortar stores. 
So, rather than learn how to set up a physical store (which is becoming obsolete), this article will teach you how to create your eCommerce store. 
How to Create an Ecommerce Store
Interested in building your eCommerce store? Then take the outlined steps below:
Select your own Content Management System
The foundation of every eCommerce store is hinged on the right Content Management System (CMS). Several content management systems exist, including Wix, Square Online, WordPress, and many more. A thorough look into the types of systems suitable for your need will help you make the right choice.
Haven decided on the CMS to use; the next step is to create an account or get web hosting. If using any of the site builders mentioned above, head on to the provider's site and create an account. 
If it's fine by your chosen CMS, proceed to register your business' domain name via the CMS, this will eradicate the need for manual configuration of the domain. But if your CMS refuses, register your domain name using a domain name registrar.
Choose a Template or Theme
First things first, select an eCommerce theme for your e-store. These are prebuilt templates that give your site a consistent feel and look. There are many themes to choose from; hence, whether you are building your site with Wix, Shopify, or anything else, you will always have ready-made themes.
While premium templates range between $30 to $200, there are also several free templates to choose from. However, going for a paid template will enable you to choose from the many unique designs available which can come in handy if you want your store to have a specific look.
Customize Your Website and Construct Web Pages
Now that you have found the ideal template for your website, the next step is to customize the store. Here, you will need to update your header and footer, shape and design the site's navigation, and build out web pages from your homepage directly to your returns and refund policy web page.
Your eCommerce site is not complete without a product listing. Hence, after building the website, the next step is to develop a product catalog with all your products listed. While creating a product listing, organize your listing so they fall under specific and relevant categories, this will make it easy for customers to navigate your page when it goes live.
Integrate Payment Gateway
What's an eCommerce site without a payment gateway? Payment gateways are how you collect money from your customers after they purchase a product. Many businesses do not have their own payment gateway but rather opt for third-party vendors including payment solutions by Ecommpay as it has an easy process and it is more secure. However, be sure you have a fully encrypted system if you redirect customers to other sites.
Answering the following questions will help you choose the right payment integration:
How secure is the payment tool?

How easily does the tool incorporate with your platform?

How much will you and your customers be paying?

Is the payment tool

PCI complaint

?

Add Shipping
If allowed, you should infuse shipping with your e-store website, as this will ensure a seamless experience for your customers and simplify operations for the business so that you are only focused on selling. However, before integrating shipping, set up your shipping policies; these include variable fees, free shipping, flat rate policy, etc. Also, set up a return and refund policy.
Infuse Sales Tax Calculator
This is nice to have and not a must to have feature. By infusing a tax calculator into your eCommerce website, shipping, sales tax, and other fees can easily and automatically be calculated at the checkout point.
Test The Site and Launch If Satisfied
Before going live, check the site thoroughly to be sure everything works. Check every button to see if it works. Even 404 error pages should conform to the site's theme.
Test run the site by adding products to the cart to see if it's seamless and, if allowed, make purchases and input your credit card details to make a purchase (some payment processing will not debit you during a test phase). 
Lookout for the emails to be sure they are being sent to the right inbox after a failed or accepted transaction. Also, check how the site performs and appears on a mobile device; test running the site using various web browsers.
After carrying out a thorough check and everything comes out fine, then go ahead and launch your eCommerce store. Publicize the store using your social media pages, influencer marketing, posts on favorite retail blogs, and so on. You can also do paid ads on Google, Facebook, and other platforms.
Bottom Line
By building your eCommerce store, you can capture a new market, create a unique shopping experience for customers, and strengthen your brand. Besides, more people are buying online anyways, and set up is cheaper with online stores than physical stores; besides, you will eliminate a lot of overhead costs that comes with running a physical store. Now that you know how to develop an online store, go ahead and build that dream store and start selling! 
Published: December 21, 2022
1294 Views