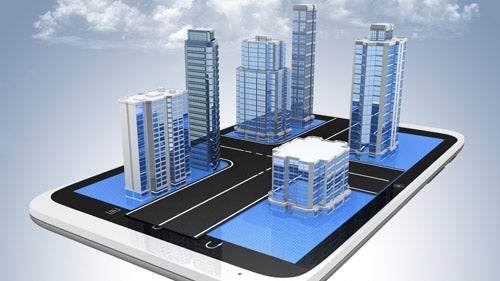 Which city do the most web-savvy small businesses call home? With the Radius database as officiator, we compared the small businesses in all major U.S. cities based on a number of web savvy behaviors, including social media activity, website presence, daily deal offerings, and more. And to our surprise, San Francisco didn't even reach the top three.

With almost 70% of all small businesses partaking in some variety of online activity, San Diego is the web-savviest city in the U.S. Austin and Phoenix, our second and third place winners, weren't far behind.
What does it mean that San Diego is the web-savviest city in the country?
There are more than 114,000 small businesses in San Diego. The population of San Diego falls around 1.3 million. To add some perspective to the small business market in San Diego, consider that New York City, which has a population of nearly 8.3 million, is home to 257,000 small businesses. That's only about one and a half times more small businesses than San Diego has, yet the population of New York is seven times as large as that of San Diego. Not only are the small businesses in San Diego more web savvy than those in New York City, they're also more prevalent.
The prevalence of small businesses in San Diego, coupled with the high percentage of web-savvy ones, suggests that San Diego hosts an environment that is very friendly to small businesses.
"America's economy is built on small businesses," says Darian Shirazi, Co-Founder & CEO of Radius. "We need more cities like San Diego and Austin and Phoenix—cities that encourage entrepreneurs to start small businesses—to stabilize and grow our economy, and as a country, we need to make it easier for small businesses to thrive."
Why is it important for small businesses to be web-savvy?
As the tools available to small businesses change, the small business owners most concerned with staying at the top of their markets are the ones that are most likely to change the way they run their businesses to adopt new technologies. A couple of factors influence business owners' willingness to adapt, and these include increasing competition for customers and decreasing market desire for services. Without the economic factors that force small business owners to adapt, they have less motivation to build websites and offer Groupon deals.
Web-savviness is not just a measure of innovative small business owners, but also an indicator of changing economic climates. A vibrant, competitive, or declining local economy could force small business owners to adapt or go out of business. The fact that 70% of small businesses in San Diego have adapted to the social media trend—which has been around for less than a decade, a timeframe that's marginal for many small businesses that have been around for more than 50 years—implies that the small business economy in San Diego is very active.
With small businesses contributing 70% of the US GDP, their ability to grow and adapt is vital to the US economy. The success of small businesses directly affects the success of our entire economy.
Why aren't more small businesses web-savvy?
Radius data tracks over 22 million small businesses in the US. In a recent marketing report we published in Forbes, we revealed that there are 5M businesses in the US with physical locations that employ less than 5 people. And there are a lot of local businesses that have no incentive to grow because of government and economic obstacles to small business growth. The cost of labor and employee healthcare, coupled with high taxes and budget cuts discourage entrepreneurs from expanding. The NFIB just revealed that 0% of their members are planning to hire. Our web-savvy cities report suggests that while some cities have come a long way towards embracing small business, we have a lot of room to grow as a country when it comes to supporting the small businesses on which our economy depends.
Published: April 17, 2013