The 3 Essential Elements of a Lead Generation LinkedIn Profile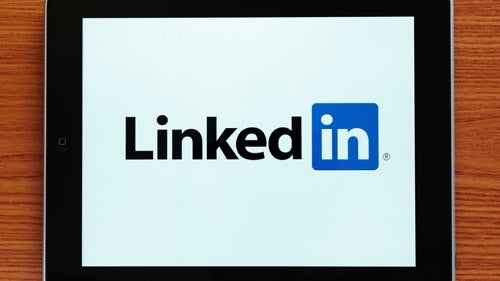 In social networking, we are encouraged to be authentic and honest—both in our representations on highly-specialized websites and in our interactions with one another. LinkedIn is the de facto site for professionals. How you portray yourself in your LinkedIn profile will have far-reaching implications in your ability to leverage the site for new business opportunities. Visitors to your page must get a clear picture of what you do, what you have done, and what steps to take to engage with you. When engineered correctly, your LinkedIn profile can be your ultimate lead generator.
Businesspeople generate sales leads in different ways. A client acquisition strategy that works well for one might be counterproductive for another. And in our culture of connectivity, where vendors, service providers and entrepreneurs are in greater social proximity to potential transaction partners than ever before, the LinkedIn profile becomes the great interface, the dividing line between obscurity and top-of-mind. The key is in maintaining a human touch in how you communicate with others online. For many professionals, LinkedIn has supplanted traditional prospecting techniques, shortened burdensome sales cycles and, in some instances, even eradicated the cold call.
Your lead-generation LinkedIn profile sets the table for engagement. Its primary objective is to package you for a favorable impression, one that establishes trust and creates interest in your product or service offerings. This can only be accomplished when content—both written and visual—is synchronized with focused, real world communication. The success of your Linkedin profile will be measured by the extent to which you can attract, captivate and ultimately convert casual visitors into potential clients.
There are 3 essential elements that define a lead generation LinkedIn profile:
1) A Professional Headline that Brands you on Impact
The most telling aspect of a poor LinkedIn profile is an ill-conceived or poorly-fashioned professional headline. This content, which resides just below your name, along with your headshot and a bit of prefab industry and geographical information about you, comprise the LinkedIn marquee. The professional headline is a laser-sharp positioning statement, and is intended to remove any uncertainty about who you are, what you do and for whom you do it. Here, you get 120 characters (including spaces) and about a nanosecond to gain entry into the psyche of a new visitor to your page. So make every character count! This is the crucial first piece in generating leads on LinkedIn.
2) A Clearly Articulated Unique Promise of Value (UPV)
Most LinkedIn users fail to capitalize on the marketing potential inherent in the LinkedIn profile. Many simply copy and paste a resumé or existing bio. Or they splash a bit of content up on the page in haste, feeling that they have a compelling offering. The LinkedIn profile is a document that is structured to showcase your uniqueness, embellish your competencies, and differentiate you from your competitors.
Interestingly, the majority of people who claim to be problem solvers in their LinkedIn profiles never state exactly what types of problems they solve. If you want your message to truly resonate with people, don't cloud it with ambiguity. Speak to your ideal client's pain points. Let them know why you are the logical choice to help them. Tell your business tale. Create curiosity. Be remarkable. That is what generates leads.
3) A Clarion Call to Action
Tragically, most LinkedIn profiles fail to engage visitors because the account holder has not given any direction as to what next steps to take. This is more than merely providing an email address or a phone number that goes right to voice mail. Remember that you are the product, and each section of your LinkedIn profile is designed to sell you. Install a call to action that motivates others to learn more about you.
Guide them through a series of interactions that starts with an invitation to connect on LinkedIn and extends to a free, no-obligation phone consultation. Provide a link to a landing page that is set up to educate others on your catalog of products and services. Capture their data and follow up in timely fashion. This is the process that separates a LinkedIn profile that is just a billboard from one that is purposefully crafted to generate leads.
Parting Thoughts: Your LinkedIn profile is your most valuable asset in social business. Vigilance in keeping it current is strongly advised. When neglected, it does you a disservice. Rich descriptions, enticing visuals and a persuasive tone invigorate your LinkedIn presence and, over time, will lead you into more meaningful conversations and, ideally, more new business.
©2013 by JD Gershbein. All Rights Reserved.
Published: May 22, 2013
5359 Views