How to Destroy Your Social Media Credibility Through Automation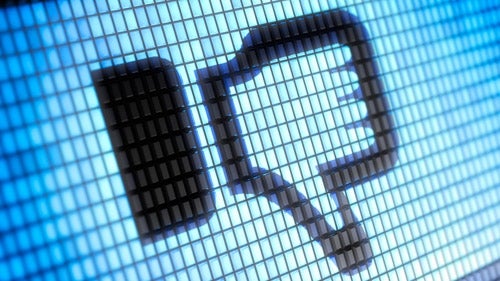 While the concept of an assembly line of workers to help streamline and improve production has been around for centuries, it wasn't until Eli Whitney's 18th century implementation of a mechanical assembly line for muskets with interchangeable parts that we saw the beginnings of true automation. A hundred years later, Henry Ford began mass producing automobiles, and now factories around the world use automation to create products of all kinds. But this automation has not come without a price. Industrial workers are subject to repetitive stress injury, industrial noise, and other occupational hazards.
Similarly, automation of social media activity is not without its price. Brands who automate too much risk appearing cold and inhuman, and can potentially lose followers and opportunities for engagement.
Automating Blog Shares
When I shared the 20+ steps that I take after each new blog post, I received dozens of questions and comments asking essentially the same thing: how can we automate all of this activity to save time? And while there are lots of tools and services you can use to bring more automation to your social media posts, I do not recommend them.
For instance, I used to use a Facebook app called RSS Graffiti. The purpose of this app was to take your site's RSS feed, or really any RSS feed, and automatically share new posts to your Facebook profile or page. There are many other similar tools out there, and quite a few can share your posts to multiple networks simultaneously.
First, in order for these apps to post to a network, they have to identify themselves, and on Facebook in particular that app name is displayed. Anyone following my old Facebook Page would have known that RSS Graffiti posted those articles. And in so doing, they could have chosen to block RSS Graffiti and never see my posts again. They might have blocked the app because of me or because of how someone else was using it, but the result would have been the same.
Second, when you use an automated tool, you give up control over how the post is displayed. Will it include a Title, Teaser, and Image, or just the first few hundred characters? Since you don't have an opportunity to review and edit the post, you have to be satisfied with how it goes up even if it doesn't look good.
Third, each automated post cannot include any additional commentary from you. This is one of the more challenging aspects of sharing blog posts to social media, but it's also one of the most effective and rewarding techniques. Anyone can share a link, but it takes some additional time and skill to introduce your post with some additional commentary and discussion points. I advise my clients to use that opportunity to tell their followers what the post is about, why they should read it, and ask them one or more questions. This is how businesses can actively engage their followers, and automated posts steal that opportunity from you.
Automating Social Media Activity
Another aspect of automation is when you set up other kinds of posts and activity for your social networks. This might include sharing updates, pictures, or links from other sources. Again, a little bit of automation is OK, but the more automated you get, the less effective your social media efforts will be.
A common technique is to set up one social network to automatically post your updates to one or more other networks, like having all your LinkedIn updates go to Twitter. While that may save you a few seconds, it assumes that everything you say on one network will be interesting to your followers on the second network.
What I Do
One of the interesting aspects of social media is that the platforms, technology, and ways of using them are changing daily. When I provide clients and readers with recommendations, they have to be taken with a grain of salt. I do not consider myself an expert; rather, I'm someone who is simply more experienced than others and I am willing to share that experience. What works for me may not work for you, and what's working for me today may be replaced tomorrow with something that works better.
When I publish a new blog post, like this one, I manually share it to Facebook, Twitter, Google+, and LinkedIn (and some others). Each of those is to my personal accounts where I have worked to establish a personal brand and where I prefer to engage readers and clients alike. In each case, the post is customized and additional commentary is added where appropriate.
I do use HootSuite to share new posts to Facebook, Twitter, Google+ and LinkedIn—but for my brand accounts only. The Social Media Hat has company accounts on each major platform and I use those profiles to simply share the latest blogs and articles from The Social Media Hat. Frankly, it's easier to have discussions using personal accounts.
All of the steps that I take to promote and share my new articles takes just 30–60 minutes for each post. Considering the dramatic difference it has in increasing my article's reach, it's well worth it.
When it comes to other activity, like sharing other people's content, I use tools like Triberr, JustRetweet, and Buffer to help me space out that activity, rather than sharing a bunch of links all at once. I still take the time to find and review the stories and articles, and the tools help me to schedule activity throughout the day. While I have experimented with automatically sharing content from other sites, since I give up any control over what is posted, that's something I'm not a big fan of.
What Do You Do?
So what do you do? Do you automatically post new content? Do you have the same post duplicated from one network to another? Do you use tools like HootSuite to schedule posts? What has or hasn't worked for you?